Triunfel's new-found patience is paying off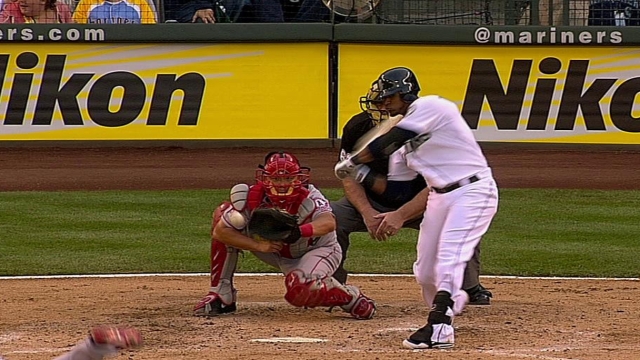 SEATTLE -- Mariners infielder Carlos Triunfel said before his first start of the season on Saturday that he's been working diligently since last summer to be far more patient at the plate.
It's paid off. The only time he'd been at .300 or above in any of his previous six Minor League seasons before this spring was the .309 he hit in 43 games as a 17-year-old with Class A Wisconsin in the Midwest League.
That was mere months after Mariners scouts Bob Engle and Patrick Guerrero signed Triunfel as a free agent out of the Dominican Republic in the fall of 2006.
"That was always my problem. I've been working on that this year -- to be a lot more patient," Triunfel said through a team interpreter. "I feel good."
Gregg Bell is a contributor to MLB.com. This story was not subject to the approval of Major League Baseball or its clubs.