Reluctant Wedge calls more replay 'inevitable'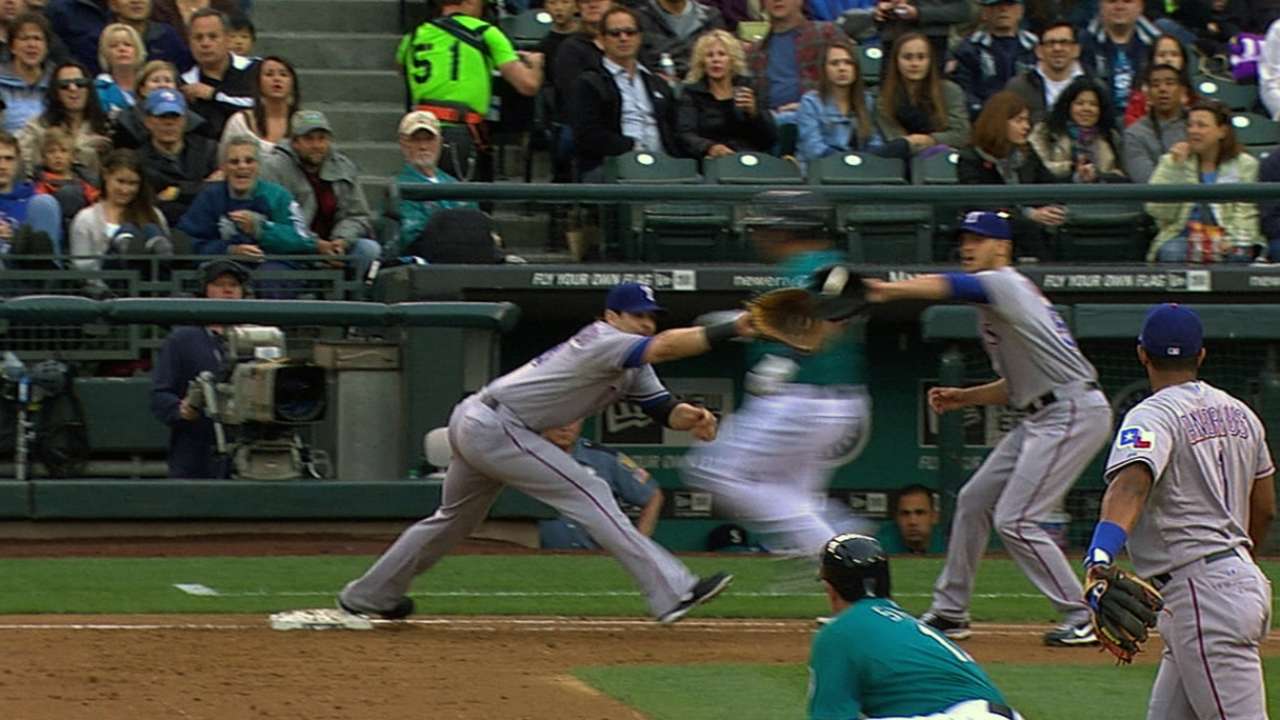 SEATTLE -- The day after Mariners catcher Jesus Sucre's first Major League at-bat turned into a double play that really wasn't, manager Eric Wedge conceded expanded use of instant replay is probably "inevitable."
Wedge maintains he is a fan of "the human element" of umpiring being integral to the game,but he wasn't a fan of what happened Friday night.
The back end of Sucre's double-play grounder was Elvis Andrus' throw to Rangers first baseman Mitch Moreland. The problem was Moreland wasn't the player who caught the ball. That was pitcher Justin Grimm, who was well off the bag -- but his glove and Moreland's glove nearly touched when the pitcher cut the throw off, making it appear to most that Moreland made the catch.
Replays showed clearly what really happened, but only Grimm and Moreland appeared to be in the know in real time.
First-base umpire Jeff Nelson called Sucre out, completing a bizarre double play that was scored 3-6-3 and later changed to 3-6-1.
Wedge came out to argue -- that Moreland's foot was off the bag when he caught the ball. The manager had no idea until after the game that Grimm had caught the ball.
"You can't hide anything anymore," Wedge said.
Though he feels expanded instant replay for safe-out calls is coming, the question for Wedge is where do you draw the line?
Asked if he were Major League Baseball's Commissioner where exactly he would draw that line of when instant replay can be used, Wedge laughed and said, "I'm glad I'm not the Commissioner."
Gregg Bell is a contributor to MLB.com. This story was not subject to the approval of Major League Baseball or its clubs.