Back of Mariners rotation is struggling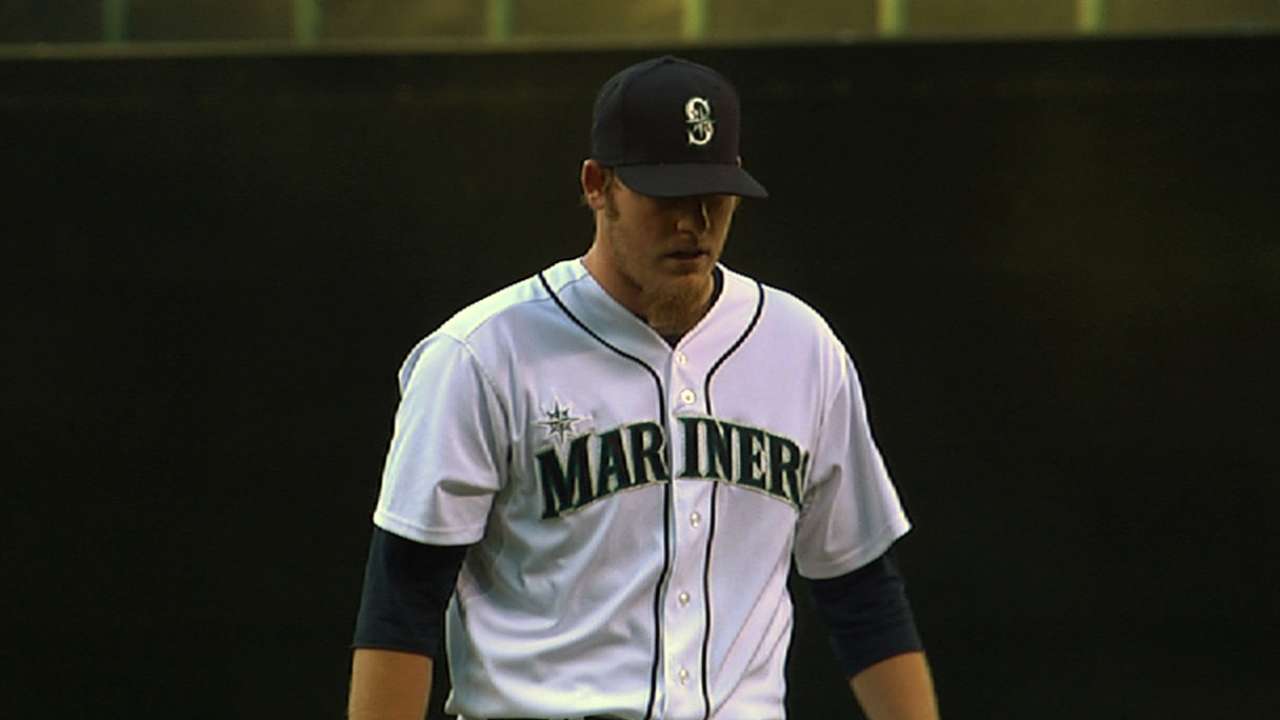 SEATTLE -- Entering Friday night's game, Joe Saunders had an ERA of 5.64, Aaron Harang was at 8.58 and rookie Brandon Maurer was at 6.80. In other words, aside from ace Felix Hernandez and emerging star Hisashi Iwakuma, Seattle's starting pitchers have been struggling.
The club hasn't yet addressed the issue with a roster move.
"We feel like we need to be doing better with the bottom of our rotation, but we feel like we've got guys here who are capable of doing it," Mariners manager Eric Wedge said. "We just need to be more consistent with that. You look at Maurer, I think he's in a little bit different situation because he's younger and he's learning every time he's out there. But we'll continue to look at him from start to start and go from there."
Maurer is 22 years old and has made nine Major League starts, so there's an awareness that continued disappointment might be viewed as a hindrance to his development.
Still, Wedge said it's too early to go down that road.
"If we ever get to that point, we'll make a move, just because he is in a different situation with his age and whatnot," Wedge said. "But he's shown some toughness out there. I know he's also shown some frustration at times, but that's very normal for young players and young starting pitchers in particular.
"People just have to go through that. It's not always a smooth transition. You have to go through some things early on that end up being part of your DNA as a Major League pitcher."
Doug Miller is a reporter for MLB.com. This story was not subject to the approval of Major League Baseball or its clubs.