Mariners see positive signs on cross-country trip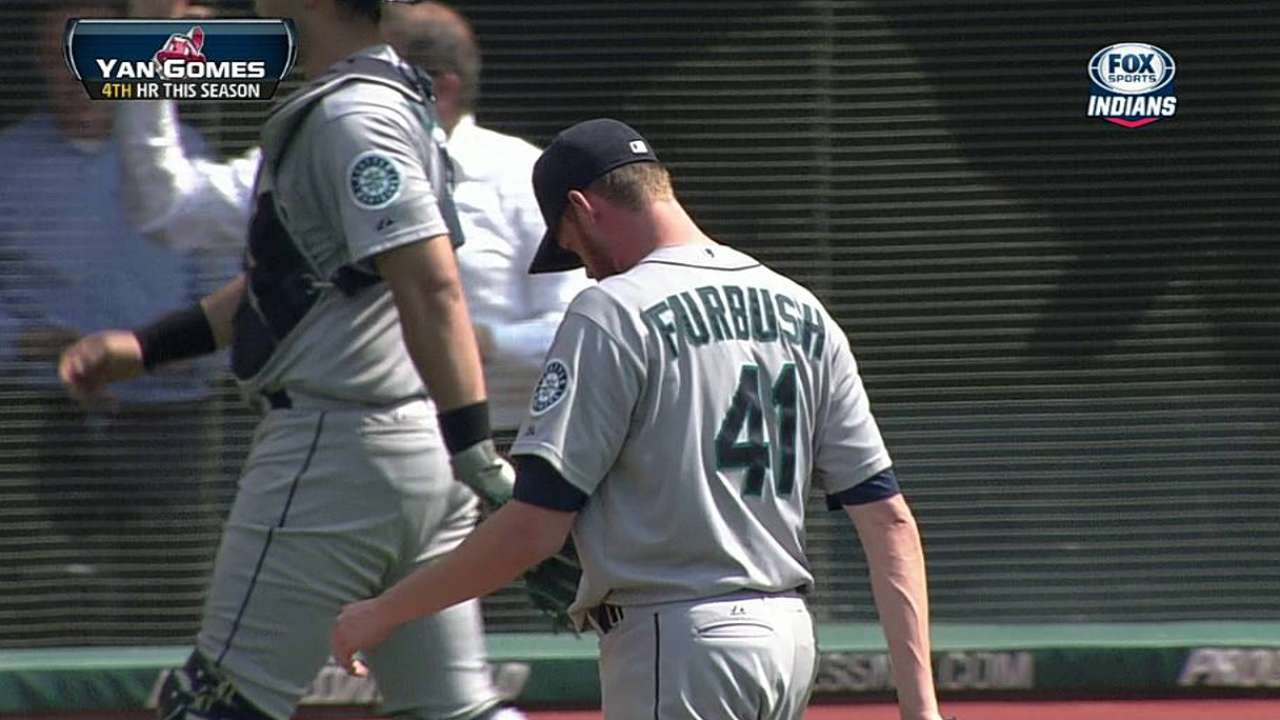 ANAHEIM -- In the face of a season-high five-game losing streak following Tuesday's 12-0 loss to the Angels, the Mariners fought to keep things in perspective as they prepared to wind up their nine-game cross-country road trip.
From veteran Raul Ibanez's point of view, things clearly could have gone much differently and he doesn't want his teammates to lose sight of the fact they won two of three against the Yankees and played good ball in Cleveland as well, losing three games in walk-off fashion.
"It feels like we're right on the edge of some really great things happening," Ibanez said. "It's important for us as a club to not take the Cleveland series as a negative. Obviously we got swept and there's not a lot of positives in getting swept. But there are a lot of positives in the way we played and the way we battled back.
"They got three walk-off hits and obviously you don't want to see that happen, but we battled back. We tied up the game a few times late and in extra innings. We battled. Leaving Cleveland I felt we were right on the cusp of some great things happening, and I feel it's important for us to focus on that."
Ibanez said he'll take that message to some of his younger teammates after Tuesday's blowout defeat.
"We probably have to mention it," he said. "These guys are cool in here. They stay pretty calm and composed. I think they get it. But yeah, at the same time it's important for us to talk to each other and remember that excellence is right around the corner. Again, I'm not saying losing five games in a row is good or getting swept in Cleveland is good. But I am saying that the fight and the drive and the will is there on this ballclub and that will carry us through the tougher times."
Third baseman Kyle Seager sounded a similar theme as the Mariners looked to put Tuesday's blowout behind them.
"We played pretty well in Cleveland," Seager said. "The record obviously doesn't show it, but we were right there in three out of four of the games. We very easily could have walked out of there 3-1. Days like [Tuesday], you just have to try to get past and get ready for the next one.
"That's definitely one of the things you learn. We've got a little bit of experience and some veteran guys in here this year. You can't let a loss the night before affect you the next day. We have a good clubhouse. We have a good group of guys. We understand that."
Greg Johns is a reporter for MLB.com. Follow him on Twitter @GregJohnsMLB as well as his Mariners Musings blog. This story was not subject to the approval of Major League Baseball or its clubs.