Smoak heating up over past month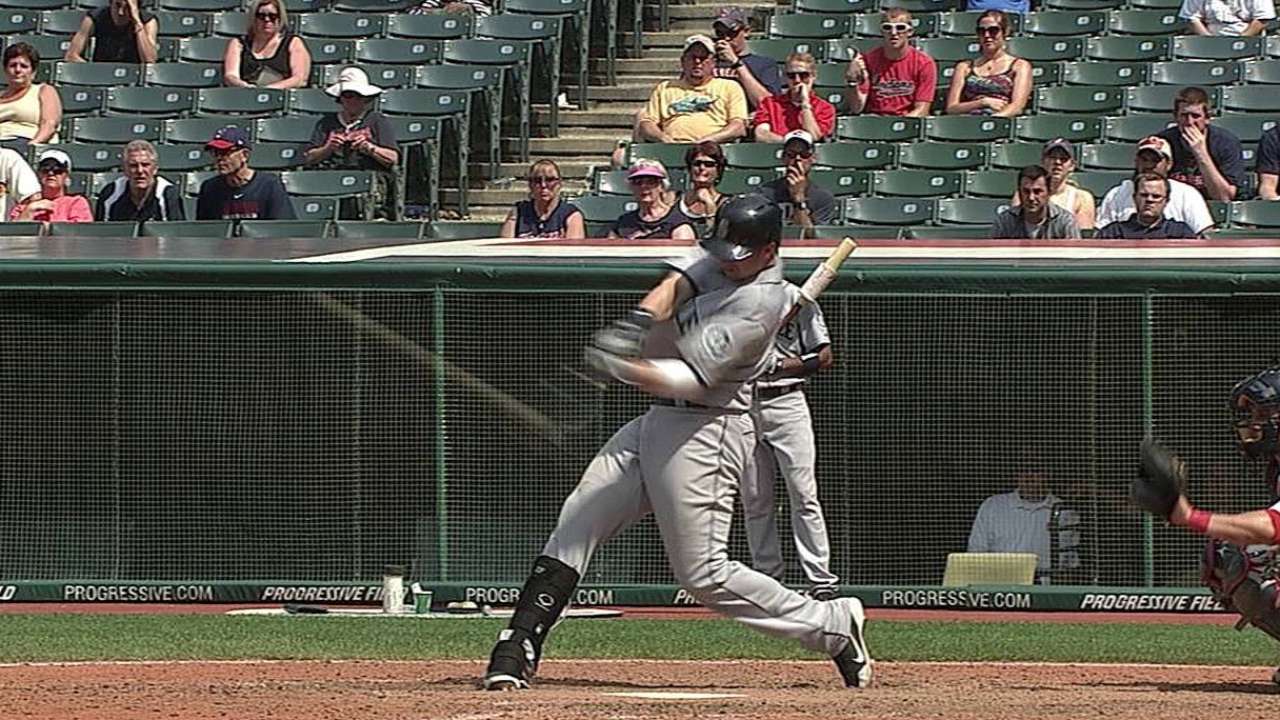 ANAHEIM -- Over the past 30 days, Justin Smoak ranks second among American League first baseman in on-base percentage (.422), fourth in batting average (.297), sixth in OPS (.922) and eighth in slugging percentage (.500).
The power has been the one thing lacking, but that seems to be coming now as Smoak had a double and two home runs in his past three games heading into Tuesday's series opener against the Angels.
Smoak hit his second home run of the Indians' series in the 10th inning on Monday after the Mariners blew a one-run lead in the bottom of the ninth, so he took that one with a grain of salt.
"I wish I didn't have to have that last at-bat there, but it's baseball and stuff like that happens," Smoak said. "I'm just trying to have good at-bats and I got a good pitch to hit and I squared that one up."
Hitting coach Dave Hansen said Smoak's team-leading on-base percentage of .366 is a good indicator of his improved discipline.
"He's got a really good eye, but he'd chase outside of that zone because he can drive the ball out of the ballpark," Hansen said. "So being able to control that aggressiveness, still staying on the hunt, but refining that strike zone so we can have some discipline at the plate, that's the bottom line."
Hansen also believes Smoak's power will be the last thing to come around, but he's not worrying about that aspect.
"Smoaky is a unique guy, because he's pretty disciplined from both sides with his strike zone," Hansen said. "For a big dude, that's pretty unique for me. He has to keep within himself, because he does have that power that can get you in trouble, so we constantly preach just being a good hitter and not worrying about where the ball ends up. If it ends up in the seats, great. But we've got to make sure we're using the big part of the field and being that good hitter that he can be."
Greg Johns is a reporter for MLB.com. Follow him on Twitter @GregJohnsMLB as well as his Mariners Musings blog. This story was not subject to the approval of Major League Baseball or its clubs.