Mariners need to hit better with men in scoring position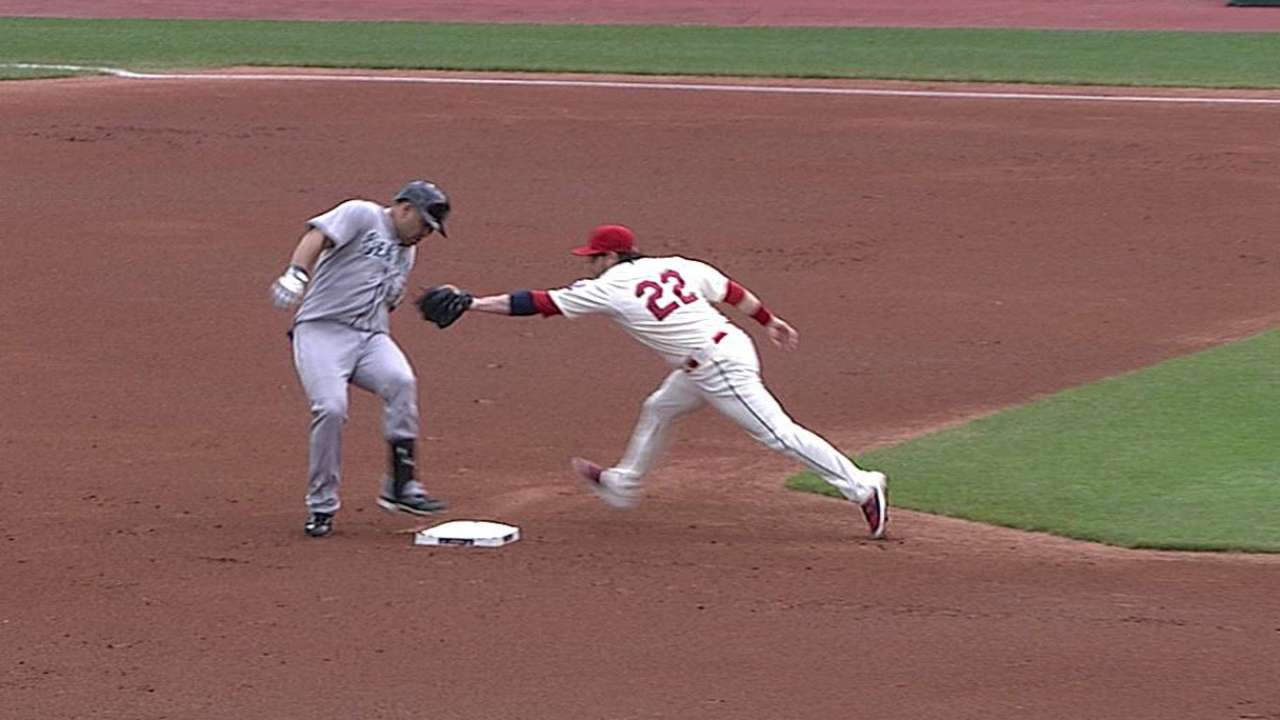 CLEVELAND -- It's not hard to figure out why the Mariners dropped the first three games of the series vs. the Indians over the weekend. Solving the issue is the challenge.
In the three losses, the Mariners were just 1-for-20 (.050) with runners in scoring position. Given the walk-off losses on Friday and Saturday, a clutch hit or two could have changed the complexion of the weekend dramatically.
In Monday's 10-8 loss, the Mariners were 3-for-9 with runners in scoring position.
The Mariners are 20-25 this after losing four straight to the Indians. In their 20 wins, they've hit .297 (49-for-165) with runners in scoring position. In the 25 losses, they've hit .130 (22-for-169).
"That's one thing we know we've got to continue to get better with," manager Eric Wedge said before Monday's series finale. "We're playing probably the hottest team in baseball right now. They're a pretty good club to begin with and they're hot right now, too. You catch them at a tough time. We need to snatch this one today and then get on a plane."
As for the difficulty of hitting with runners in scoring position, Wedge lit up when it was suggested some people think there should be no difference between that and any other at-bat.
"Those people haven't hit since Little League, if at all," Wedge said. "It's just different. Those same people argue that the ninth inning is the same as the seventh or eighth inning. It's just different. If I have to explain it to you, you don't understand. The ninth inning is different, because we're human beings, we're not widgets.
"No different than when you're doing regular human-being things and your heartbeat speeds up with different things you do in regular life. That's what happens with these guys when they're playing and millions of people are watching and there's 30,000 people in the stands. It's a situation where it's more important, you know the outcome is going to be more important, so you feel that. So it takes some time to be a clutch hitter. It takes time to be a closer. But that's what you love about the game, the human element."
Greg Johns is a reporter for MLB.com. Follow him on Twitter @GregJohnsMLB as well as his Mariners Musings blog. This story was not subject to the approval of Major League Baseball or its clubs.