Maurer excited for SoCal homecoming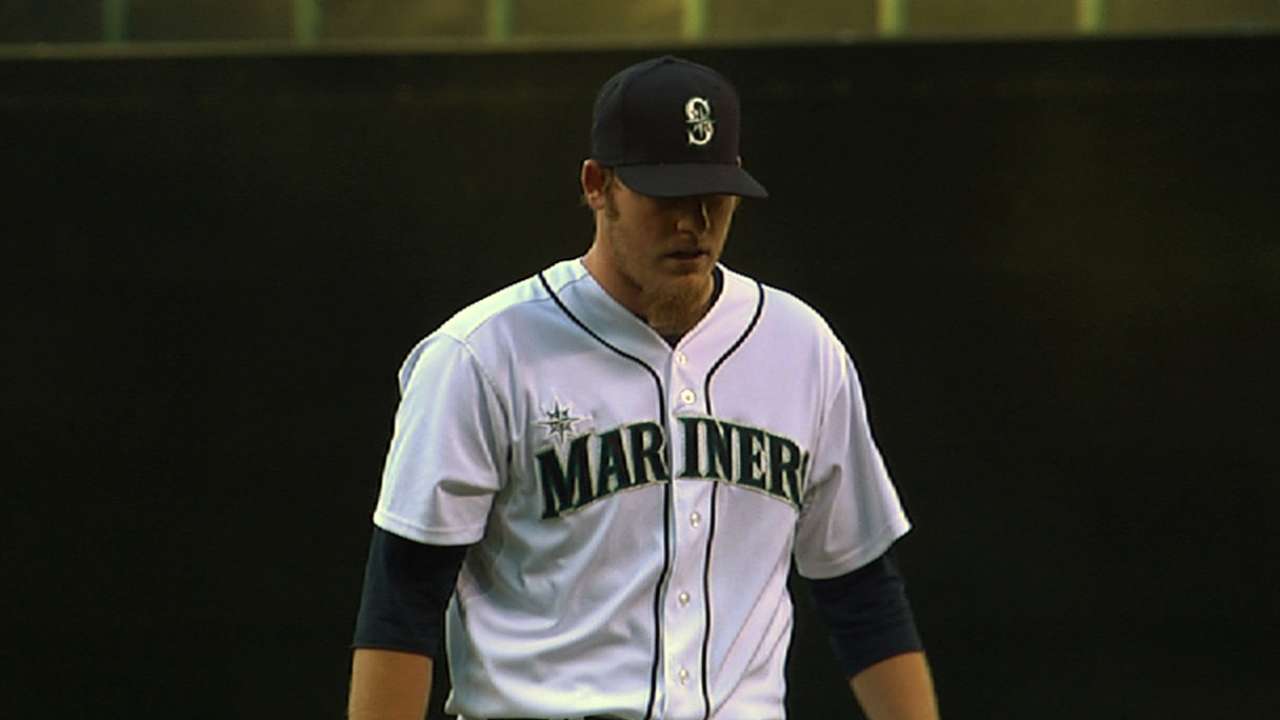 CLEVELAND -- Mariners right-hander Brandon Maurer will make his next start Wednesday in Anaheim, and it'll be a homecoming for the 22-year-old rookie.
Maurer grew up in Costa Mesa, Calif., about 12 miles from Angel Stadium, and says he attended about 10 or more Angels games a year as a youngster.
"I was a fan of Jared Weaver," he said. "I always liked watching him throw."
Wednesday's game against C.J. Wilson won't be Maurer's first outing in the stadium.
"I tried out for an Angels Elite team and we got to play in Angel Stadium," he said. "So that was pretty cool. I remember it just being so big, just standing there looking up at all those seats, it just seemed so big. But I guess that's normal now."
Maurer has pitched in eight Major League games this season and is learning how to deal with things after making the jump from Double-A ball. Bigger stadiums, bigger cities, bigger situations all need to become second nature.
"You have to just do the admiring before games, then go to work when it's time to play," he said.
Maurer said he hasn't been besieged with ticket requests yet. Mostly he's just eager to see his family after being gone since the start of camp in February.
"I'm sure all that will happen tomorrow when everyone realizes we're in town," he said with a laugh. "But my family is pretty excited. We got lunch plans for tomorrow and I'll get to hang out with them a little tonight, so that will be good. I haven't seen my parents since Oakland for my first game. So it'll be nice to see them and hang out a little."
Greg Johns is a reporter for MLB.com. Follow him on Twitter @GregJohnsMLB as well as his Mariners Musings blog. This story was not subject to the approval of Major League Baseball or its clubs.