Ryan finding groove at the plate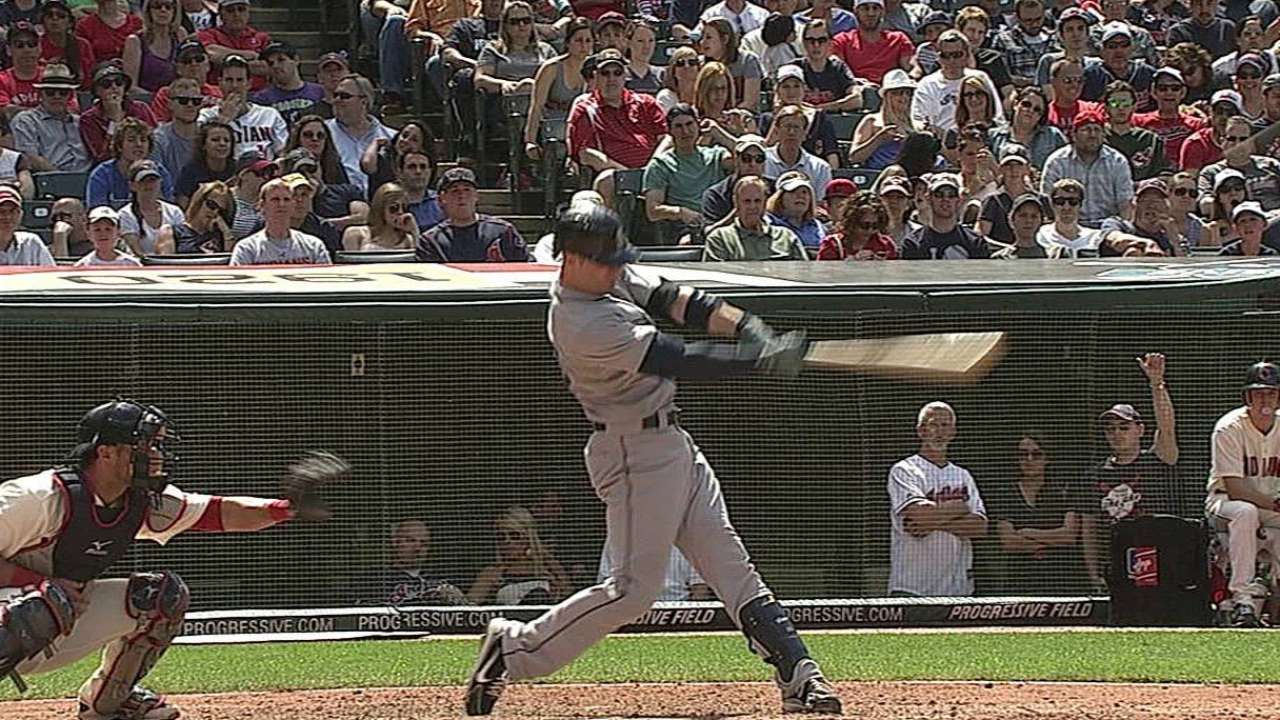 CLEVELAND -- It's been so long since Brendan Ryan was in a groove at the plate that he's not going to overanalyze what's been happening the past week, as he put together a five-game hitting streak and laced his first two extra-base hits of the year with a home run and double the first two games against the Indians.
Ryan hit his first home run since Sept. 23 of last year in the eighth inning Saturday in a 2-for-3 day that lifted his average to .178, up from a season-low .122 six days earlier.
What's changed?
"I'm not really sure," Ryan said with a smile. "I don't even know what I hit on that [home run]. I'm just trying to stay committed to the approach and swing at good pitches. I think we're just finding the barrel a little better, and when you get those good pitches, you can't foul 'em off. I'm putting them in play.
"Even in the Yankee series, I was putting them in play, but you still have to have some good fortune. Right now they're finding some green, so that makes it nice. It's nice to help the team not just defensively once in a while."
Manager Eric Wedge likes what he's been seeing, enough so that Ryan was in the lineup Sunday for the eighth straight day after splitting time with Robert Andino at the position earlier in the season.
"It's been really good," Wedge said. "This guy has had a tough time of it, but he's really worked hard, and the coaches have really worked hard with him trying to get him to do a few different things up there fundamentally. He's staying behind the ball a little better and being in a better-balanced position.
"You can't have better at-bats than he had yesterday," said Wedge. "That was pretty impressive, and it's been three or four days now that he's put up better ABs. That would be a huge boost for him, the way he's gone up there and competed."
Greg Johns is a reporter for MLB.com. Follow him on Twitter @GregJohnsMLB as well as his Mariners Musings blog. This story was not subject to the approval of Major League Baseball or its clubs.