Injury-plagued Guti likely to play right field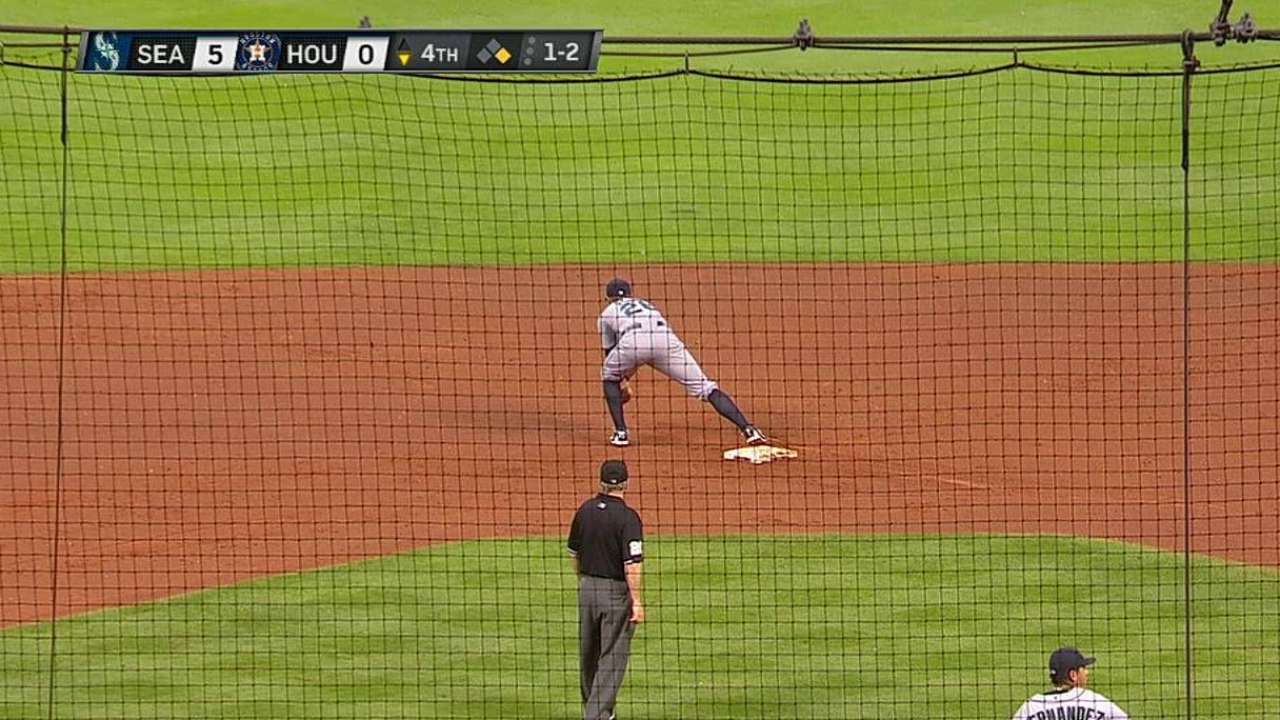 CLEVELAND -- Franklin Gutierrez was the designated hitter on Friday for the second straight game during his rehab stint at Triple-A Tacoma, but the Mariners want him to see time in right field while he's there, so they have options when he returns from a strained hamstring.
Gutierrez is eligible to come off the 15-day disabled list as soon as he's ready, but manager Eric Wedge said he may change the way he handles the injury-plagued outfielder, and one of those changes will be getting him ready for more than just his normal center-field duties.
"We want him to play some right field as well as center for a couple reasons," Wedge said. "One, I think it's easier to stay healthy if you're playing left or right field versus center field. Two, Michael Saunders has been great in center field. And three, if he's not 100 percent, then we're better off with him in right field.
"Now if he's the Guti of old, 100 percent, then of course you want him in center field. But he just hasn't proven he can do that. So we're going to give him some time down there to work things out. We DH'd him last night just because of the weather conditions, but we want him to play both."
Saunders has played very well in center, and Wedge is clearly comfortable keeping him there. But he'd be glad to have a fully healthy Gutierrez in that role if possible.
Wedge said Saunders is the better center fielder right now "if Guti's not 100 percent. But if Guti's 100 percent, I don't think there's anybody better."
Getting Gutierrez healthy has long been the issue, however. He's now on the DL for the fifth time since 2010. He's played just 148 games since the start of the '10 season while missing 218. So Wedge wants to see something different during this rehab stint before he returns.
The Mariners have 20 days to make that decision.
"I'm going to work off him," Wedge said of a possible return date. "But like I told him, I need him not to just be able to play up here, but be able to play every day -- steal a base and do some things. Otherwise we're just going to end up back where we are right now. I want to give it some time."
Greg Johns is a reporter for MLB.com. Follow him on Twitter @GregJohnsMLB as well as his Mariners Musings blog. This story was not subject to the approval of Major League Baseball or its clubs.