Wedge cites matchups in resting Ackley, Smoak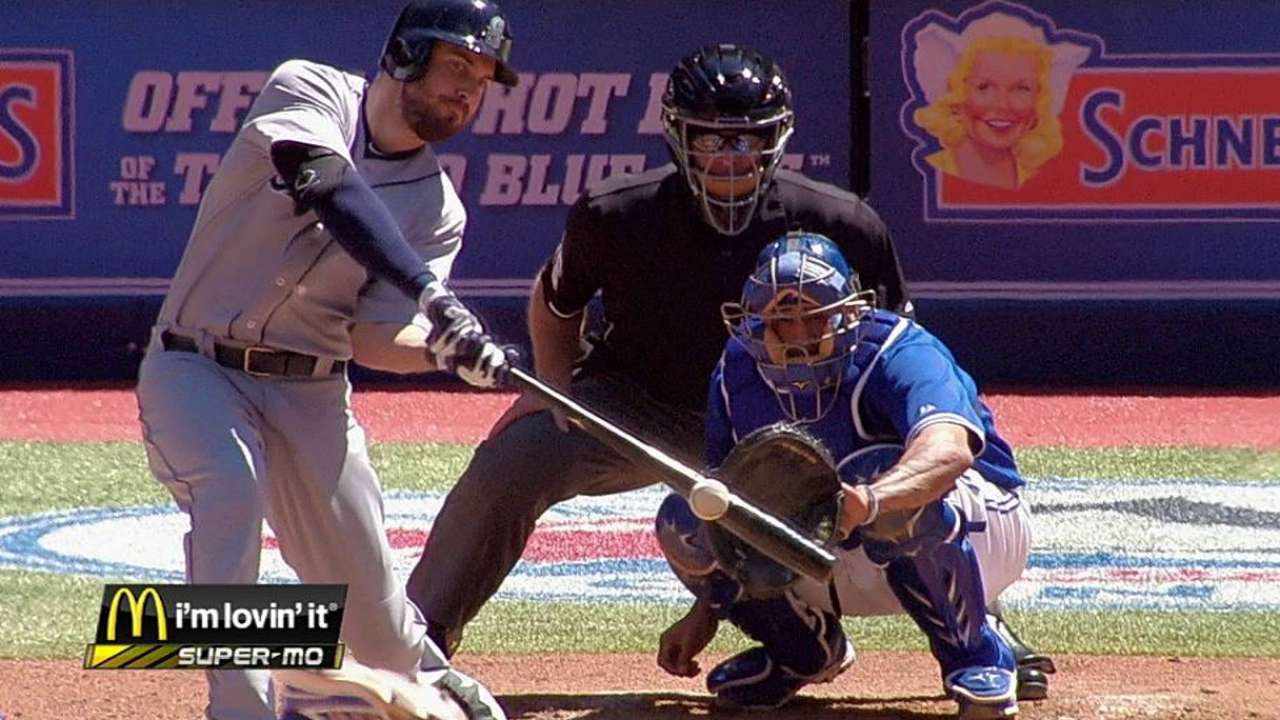 NEW YORK -- On Tuesday, second baseman Dustin Ackley wasn't in the starting lineup for the second time in as many games as the Mariners opened a nine-day road trip, but manager Eric Wedge said that was strictly about playing matchups against Yankees standout CC Sabathia.
Wedge made a few moves with his lineup, opting not to start first baseman Justin Smoak or catcher Jesus Montero as well, while getting veteran Raul Ibanez in at designated hitter and using Robert Andino at second base. Brendan Ryan started at shortstop.
"It's more of a matchup thing than anything," Wedge said. "I wanted to get Raul in there, and I wanted to get Andino and Ryan in there. They both had decent numbers against CC. I talked to both [Ackley] and Smoaker. Don't read into it; it's just a matchup and wanting to get a few other guys in there and potentially have our best lineup in there today."
The decision to play the left-handed-hitting Ibanez against the southpaw Sabathia is interesting, but it paid off in the top of the sixth inning, when Ibanez added to Seattle's lead with a two-run homer off New York's starter. Ibanez entered Tuesday having hit .286 (12-for-42) with two home runs and 10 RBIs against the Yankees' ace in his career. Andino had hit .348 (8-for-23), and Ryan was at .400 (4-for-10).
"Raul has faced him more than anybody," Wedge said. "It's just a knowledge base. There's specific history there that they can pull from. Of course, that goes both ways, but you trust your people and just certain matchups work better -- that type of pitcher vs. that type of hitter or his stuff vs. that type of hitter. That's just the way it works, so you try to put your best lineup out there."
Wedge said he also took Ibanez's history of success at Yankee Stadium into account. The veteran hit .273 at the Stadium last year when he was playing for the Yankees, with 14 of his 19 home runs coming in his home park.
Greg Johns is a reporter for MLB.com. Follow him on Twitter @GregJohnsMLB as well as his Mariners Musings blog. This story was not subject to the approval of Major League Baseball or its clubs.