Ackley finds consistency at plate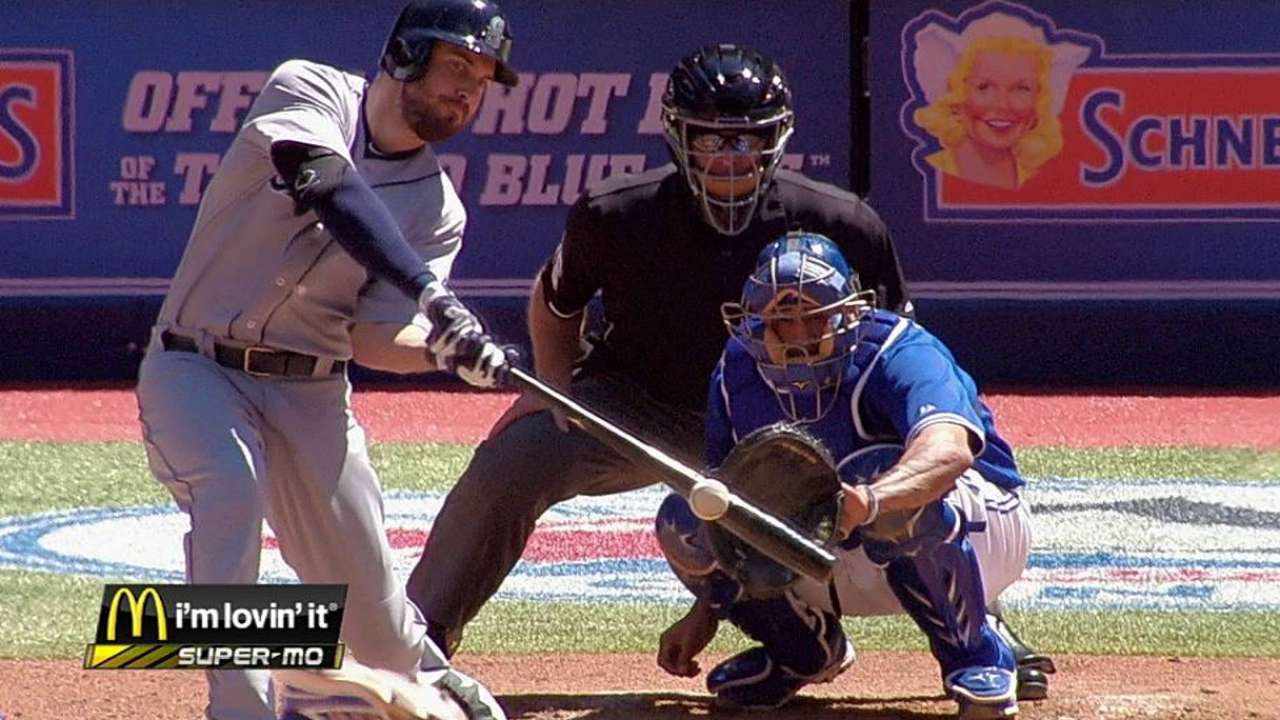 PITTSBURGH -- Dustin Ackley has been on a tear for two weeks now, and his batting average has climbed from .145 in mid-April to .239 after Wednesday's action.
The former No. 2 overall Draft pick might be on his way to finding some offensive consistency, though he finished the series at PNC Park by going 0-for-4 in the finale
"Considering where I started at the beginning of the year, struggling a little bit and not getting the hits, it's been great to have success of late finding some holes and doing some things right," Ackley said. "I feel good about it."
Ackley said part of his improvement at the plate has to do with a tweak in his mechanics and approach.
"I changed up a little bit with my stance about a week and a half, maybe two weeks into the season," Ackley said. "Just adjustments that needed to be made, and they've been working out lately. My timing has been a lot better than it was early on. I attribute a lot of it to that.
"Early on, I had a couple of bad-luck things that maybe if they had gone my way, things would have changed. But lately I've been doing the right things and been finding the holes and getting the hits when I'm supposed to, and that's been the best part for me."
George Von Benko is a contributor to MLB.com. This story was not subject to the approval of Major League Baseball or its clubs.