Wedge hopes Maurer benefits from extra rest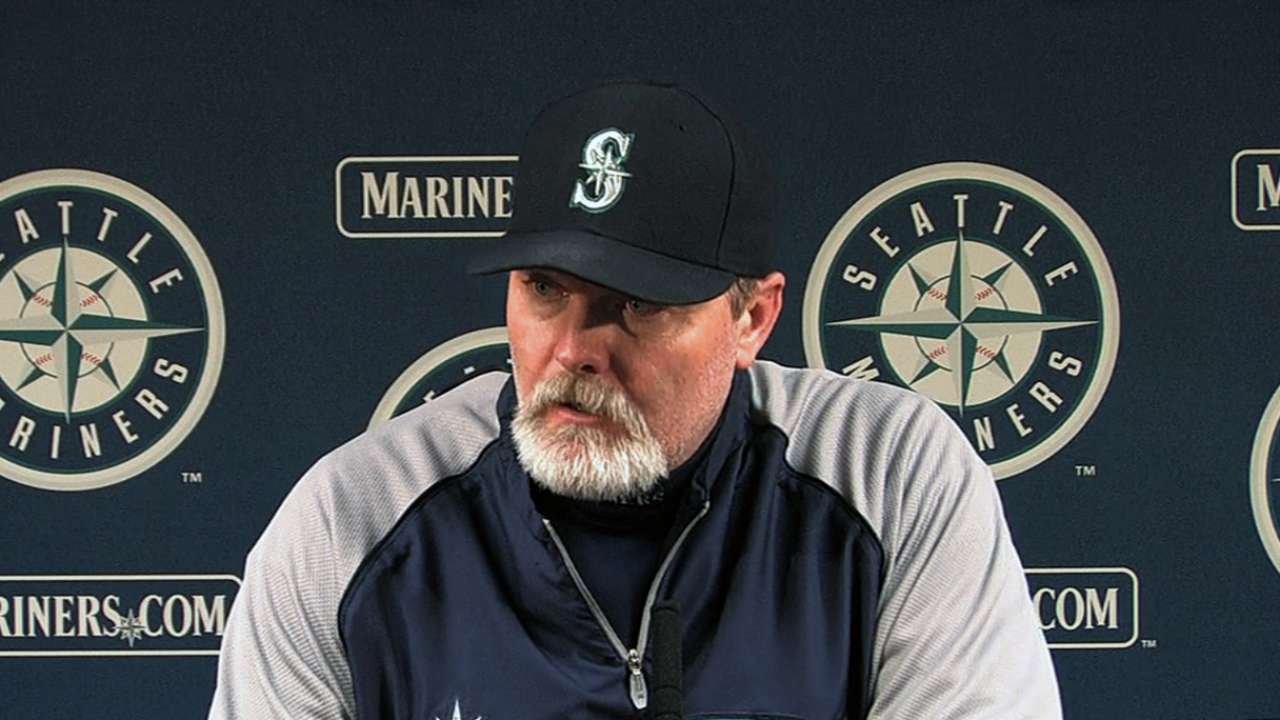 TORONTO -- With off-days on Monday and Thursday, Seattle's rotation has the benefit of getting a little extra rest.
One pitcher in particular that manager Eric Wedge is hoping will benefit from a long layoff is rookie Brandon Maurer. The 22-year-old hasn't pitched since a rough outing against the Orioles on April 30, and won't go again until May 10 vs. Oakland.
"We're trying to manage his innings -- and when we have opportunities to do that, we are going to do that," Wedge said. "Just pushing him back."
Wedge said the team always intended to monitor Maurer's workload this year, as the most innings the right-hander has logged professionally in one season is 137 2/3 -- and that came in the Minor Leagues in 2012. Major League innings, the skipper said, are a lot more stressful than anything Maurer has ever experienced before.
Maurer allowed six earned runs in each of his first two outings this year, before settling in and putting a string of three consecutive quality starts together. He followed that up by going just four innings in a loss against the Orioles to fall to 2-4 on the year with a 6.07 ERA.
"We have had to handle this with a lot of young players over the years," Wedge said. "It's not something you start thinking about in August and September, it's something you think about before [you break] camp with the guy, and we did.
"There are certain opportunities we have in our schedule that we can manage him appropriately, and that's what we are doing here."
Aaron Harang, coming off his best start of the season, and ace Felix Hernandez will get the ball for Seattle's mini two-game set in Pittsburgh, starting on Tuesday. Hisashi Iwakuma will follow Maurer and go against the A's on Saturday.
Chris Toman is a contributor to MLB.com. This story was not subject to the approval of Major League Baseball or its clubs.