Wedge shuffles lineup to deal with Dickey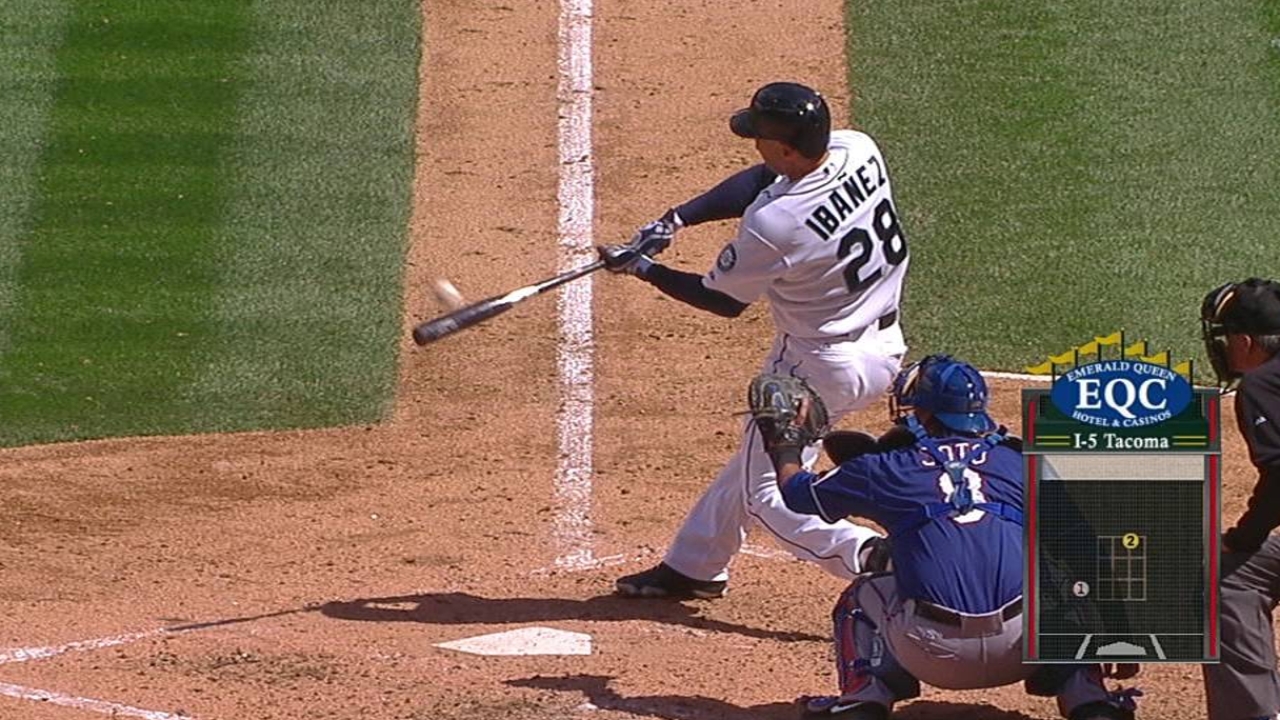 TORONTO -- Mariners manager Eric Wedge shuffled the club's lineup with Blue Jays knuckleballer R.A. Dickey taking the mound for the second of a three-game set on Saturday.
On Friday, Wedge had Jason Bay penciled into the No. 5 spot in the lineup and playing left field, with Justin Smoak hitting behind him at first base. Both those players were not in the lineup on Saturday in favor of Raul Ibanez, who was at DH, and Endy Chavez, who batted eighth and started in left.
Wedge said the decision to sit Bay and Smoak is not indicative of any struggles the two have had at the plate. In fact, the skipper gave them the day off because he believes they are swinging the bat well. He didn't want Dickey's knuckleball to mess with their timing at the plate.
White Sox manager Robin Ventura and Yankees skipper Joe Girardi, whose teams made stops in Toronto in April, discussed how facing a knuckleballer can disrupt a hitter's timing for days. It appears Wedge has the same philosophy.
"It's hard because there is no rhyme or reason to what it's doing," Wedge said about Dickey's knuckleball. "And this guy is even a little bit different, because he has a little bit more [velocity] on it, too, when he wants to. That's why he's the pitcher he is."
Ibanez (10-for-28) and Michael Morse (7-for-27) are the only Mariners with more than four career at-bats against Dickey. The 40-year-old Ibanez has taken Dickey deep three times and sports 1.058 OPS against him.
Kelly Shoppach and Robert Andino, who both sat out Friday, were also in Saturday's lineup, replacing Jesus Montero and Brendan Ryan, respectively.
Chris Toman is a contributor to MLB.com. This story was not subject to the approval of Major League Baseball or its clubs.