Morse comfortable at plate despite finger injury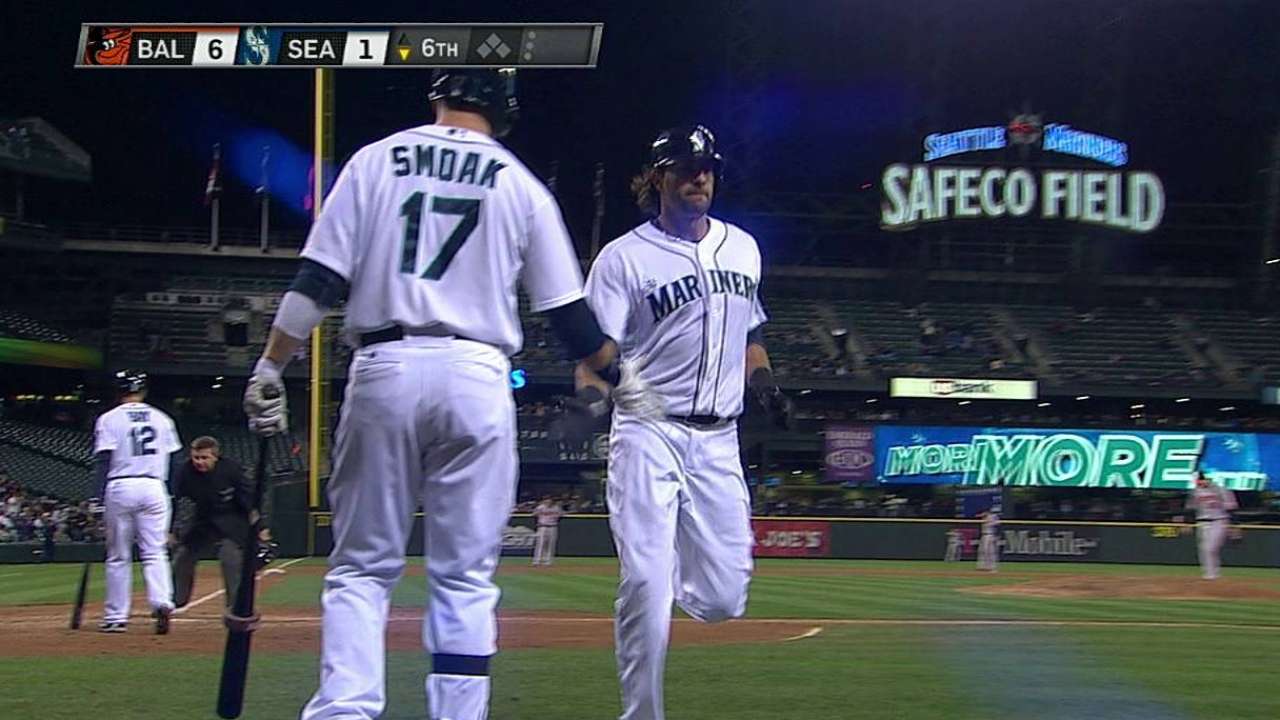 SEATTLE -- Most Mariners fans think Michael Morse has been playing virtually one-handed for the last three weeks.
After all, the slugging right fielder has had three non-displaced fractures inside a finger on his right hand since he was hit there with a pitch by Texas' Tanner Scheppers on April 11.
The notorious slow starter was one of the hottest hitters in the Major Leagues when he was hit, with five home runs. Nineteen days passed before his next one, and the Mariners offense slowed with him. Then, Tuesday night in a 7-2 loss to the Baltimore Orioles, Morse hit his second homer in three games -- on a pitcher's pitch, down in the strike zone. That provided evidence he, and his finger, are right again.
Thing is, Morse says the fractured finger has not been an issue at the plate.
"I mean, it doesn't affect my hitting one bit," he said before batting cleanup in the series finale against Wei-Yin Chen and the Orioles.
Then he added with a chuckle, "It's a pinkie, you know?"
Morse and his nine-fingered approach struck again in his second at-bat on Wednesday. He drove a fastball from Chen two rows into the bleachers in right field for his ninth home run to give the Mariners a 5-0 lead.
Morse said he's holding the bat with the bottom finger lifted off the knob area, so he feels nothing in the broken finger when he swings and makes contact. His power numbers for April were as if he never got hit with that pitch. His eight home runs tied for fifth most in Mariners history over the first month of a season. The last to begin with eight was Alex Rodriguez in April, 2000.
Morse, a six-year veteran, had one career home run in March and April before this season.
Now playing the outfield with the finger? That's been another matter.
"Of course I feel it; it's got three fractures. Really, I feel it more when I'm throwing," he said.
Still, he missed only three games after the injury and has played in 25 of Seattle's 30 games this season. He said going on the disabled list was never an option, for him or the Mariners.
"He's had to fight through it, but he's headed to the end of it, I think," Mariners manager Eric Wedge said. "He's obviously been noticeably better."
Gregg Bell is a contributor to MLB.com. This story was not subject to the approval of Major League Baseball or its clubs.