Mariners add Luetge, send down Beavan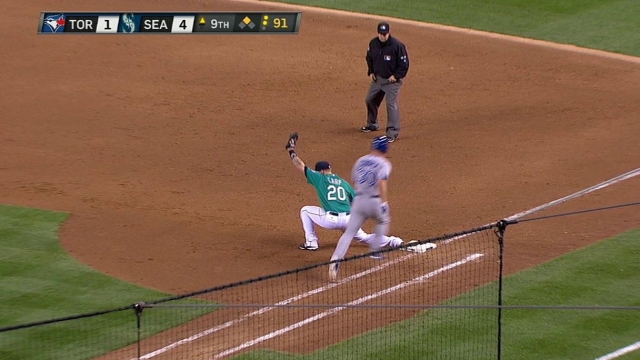 SEATTLE -- Before Wednesday night's game against the Orioles, the Mariners optioned right-hander Blake Beavan to Triple-A Tacoma and recalled southpaw Lucas Luetge for his second stint this season with Seattle.
The move wasn't a surprise. Beavan struggled to start the season, and once he left the rotation, he was getting only spotty work in long relief. In 20 2/3 innings, he has allowed 19 earned runs and five home runs. He's 0-1 with an 8.27 ERA.
Beavan pitched 2 1/3 innings for the Mariners on Tuesday night, allowing three runs on six hits and two walks.
He was 11-11 with a 4.43 ERA in 26 starts with Seattle last season. The Mariners want the 24-year-old getting back to starting regularly, as they need more starting-pitching depth. Beavan will start Saturday for Tacoma.
Manager EricWedge said Beavan also needs to get back to throwing his fastball more while at Triple-A.
"Going down there is a great opportunity to get it all back together," Wedge said.
Luetge began the season with the Mariners and allowed four earned runs in 4 1/3 innings before he was sent down to Triple-A -- just as he was planning a reunion with friends and family from his native state on Seattle's trip to Texas and Houston, April 19-24.
"Yeah, that was the toughest part of that," he said. "I was like, 'Hey, I'm going to Salt Lake now. I'll have the tickets there instead."
He had a 2.45 ERA for Tacoma before Rainiers manager Daren Brown woke him up Wednesday at 10:30 a.m. with the news he was headed back to Seattle.
Actually, he never had to leave the city he now calls home. Luetge is living in a downtown Seattle apartment near south Lake Union, about a mile north of Safeco Field. He had been driving the 45 minutes or so each way to and from Tacoma for the last two weeks.
Gregg Bell is a contributor to MLB.com. This story was not subject to the approval of Major League Baseball or its clubs.