Ryan eager to continue delivering with bat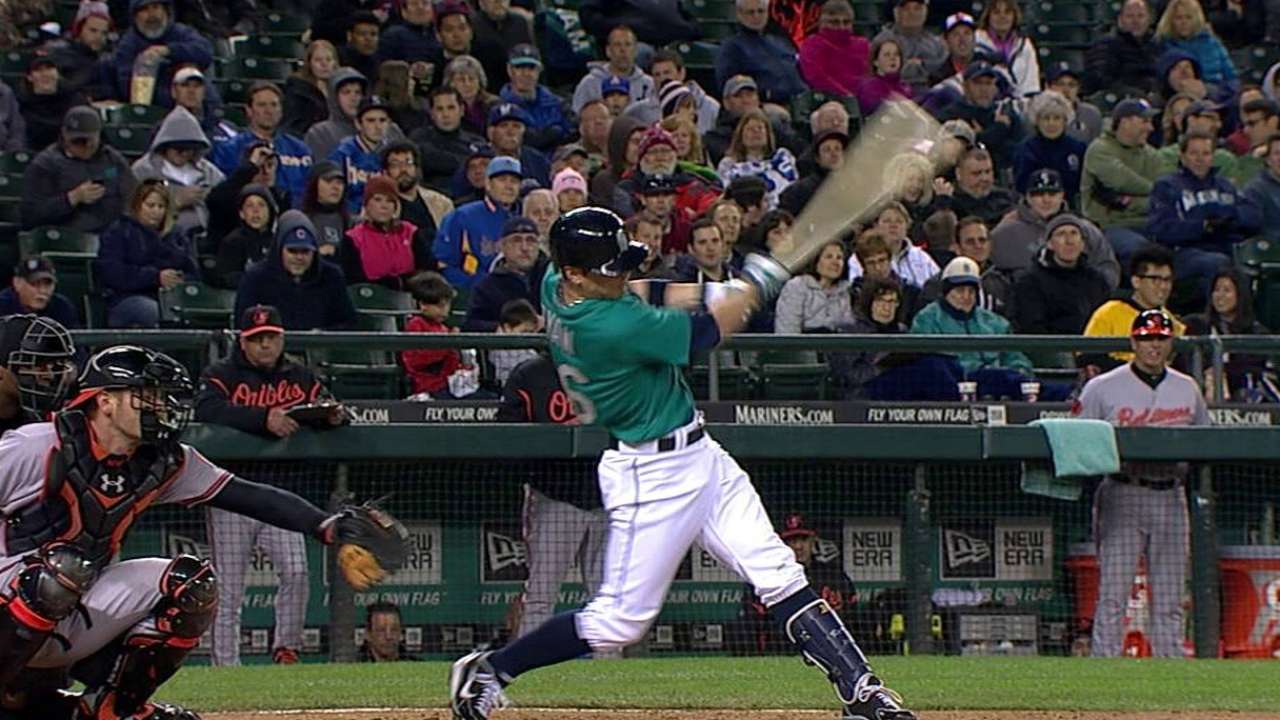 SEATTLE -- Hits have been few and RBIs even more rare in April for Brendan Ryan, so the Mariners shortstop reacted with a big fist pump after his sharp single to right field drove in a run in the sixth inning in Monday's 6-2 win over the Orioles.
The hit was just his third in 32 at-bats since April 12. And the RBI certainly was welcomed by a guy who'd totaled just three in his first 22 games of the season.
"I don't think it's anything more than obvious to say I'm grinding," said Ryan, who carried a .154 average into Tuesday night's game. "I'm not looking for pity or anything, I'm just trying to get this thing righted. I can do a lot better. The at-bats have been getting better."
Ryan struck out in a fourth-inning opportunity with runners at second and third, so he told teammate Jason Bay he'd love another shot at that situation in his next at-bat. And sure enough, manager Eric Wedge asked Robert Andino to sacrifice runners up in the sixth and Ryan came through this time.
"It was a lot of relief there," he said. "Putting the time and effort in, it's nice for that to pay off. It's been a battle, but it's still real early. I think everything should be where I want it to be at the end if I keep battling and putting the time in."
Ryan was back in the lineup at shortstop on Tuesday, but Wedge reiterated that Andino would start Wednesday and will continue to play more in that rotation. Wedge was encouraged by Ryan's RBI rip, however.
"That's big," Wedge said. "He beats himself up. It's Groundhog Day with that. Hopefully at some point in time, in his lifetime, he'll get beyond that. But that was a big hit and you know what, less is more for him up there. When he's under control and quiet with the bat, he has a pretty good swing."
Greg Johns is a reporter for MLB.com. Follow him on Twitter @GregJohnsMLB as well as his Mariners Musings blog. This story was not subject to the approval of Major League Baseball or its clubs.