Wedge letting shortstop situation play out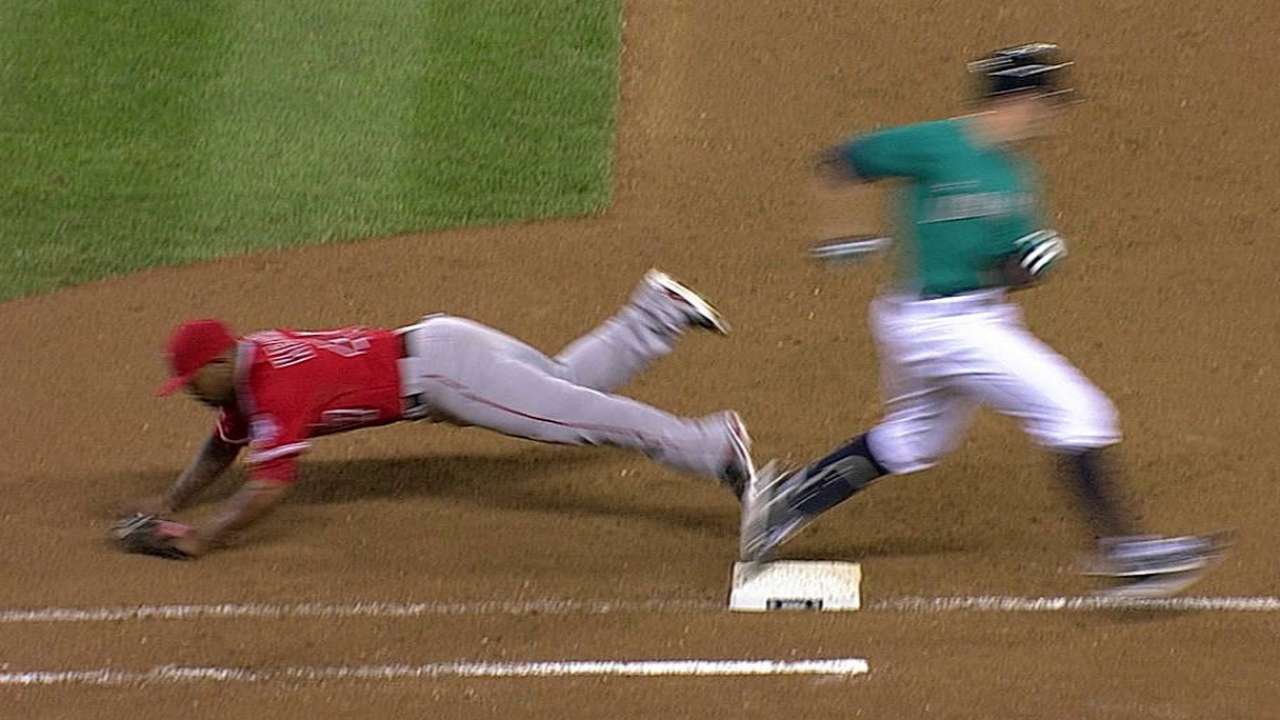 SEATTLE -- There are dynamics at work for the Mariners, as Brendan Ryan has been given time off to work on his hitting and, subsequently, Robert Andino has taken over as regular shortstop.
Ryan was back in the lineup on Saturday, but manager Eric Wedge, however, said it's not something "we need to put a label on."
"I'm just giving Andino a day [off]. He's played a few days in a row." Wedge said. "I think it's been good for him. He's starting to find it a little bit."
During a road trip in Houston earlier this week, Wedge said Andino would be the regular at short so Ryan could concentrate on his offensive woes. Ryan was batting just .155 heading into Saturday's Angels-Mariners game.
"I thought Brendan had a good game [Friday]. He had the base hit. He did a good job on the safety squeeze," Wedge said. "Regardless of what has been written, I didn't bench him. I just said to him, Andino is going to play more. We're going to take it day to day, week to week, month to month and see what happens.
"It gives Brendan a chance to work on his craft without playing as much. It gives Robert a chance to get going out there. If Robert takes it and runs with it, so be it. Robert is just going to play more right now, and we'll get Brendan in there when we can and let him to continue to work on his game."
Clearly, Wedge wants to see a better approach for Ryan, who struggled with just a .194 average last season. Ryan plays extraordinary defense, one of the best gloves in the game, but Wedge wants more contributions from the plate.
"It's up to him. He's 30 years old," Wedge added. "I believe in him. I like him. I believe he's a championship player. He has to go out there and perform better offensively and has to work his emotions in a better direction to help him do that."
Andino has not shown dramatically better results. He's a career .235 hitter who hit .200 last season for Baltimore and currently sitting at .200.
Bob Sherwin is a contributor to MLB.com. This story was not subject to the approval of Major League Baseball or its clubs.