Ryan trying to stay positive through struggles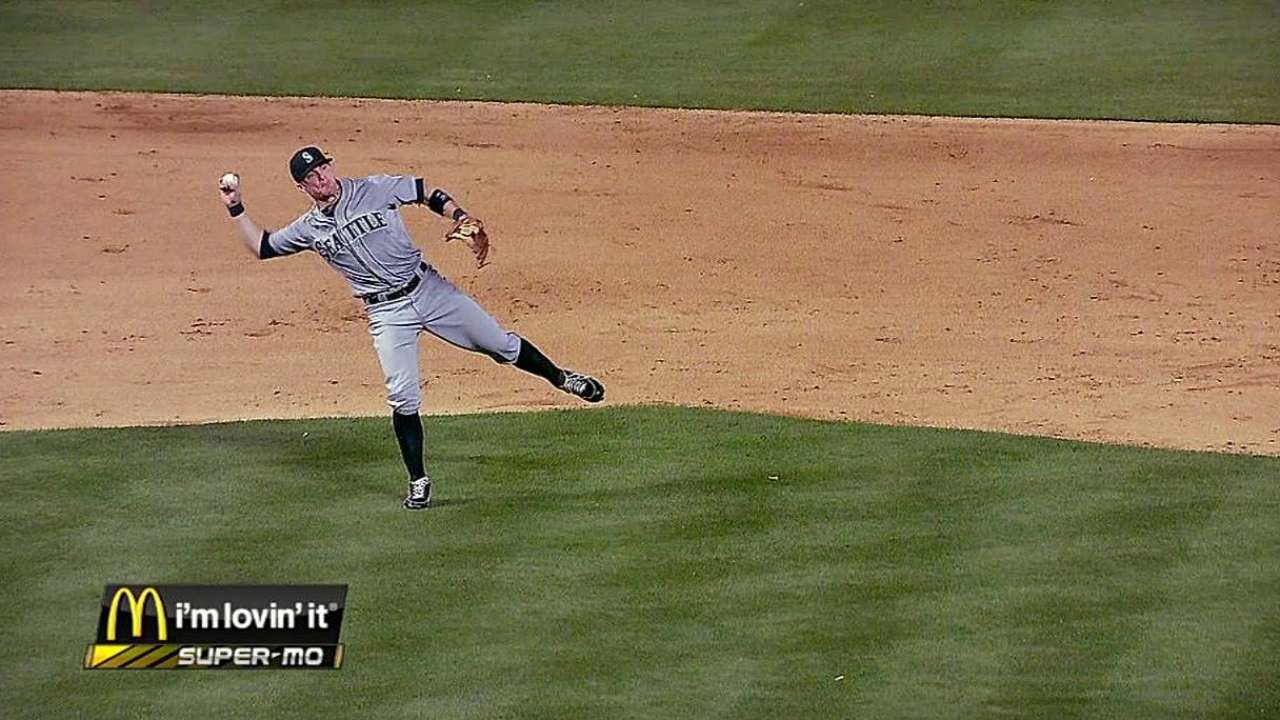 SEATTLE -- Brendan Ryan said he's not happy about losing his starting job at shortstop for the Mariners, but he understands.
So as fiery and competitive as he can be on the field, when he got the news in a meeting with manager Eric Wedge and the man who's taking his job for now, Robert Andino, he didn't argue.
"If anything, I feel apologetic," Ryan said in the Mariners clubhouse at Safeco Field before Thursday night's game against the Angels. "I'm not playing to my ability, period. And I think what's frustrated the skipper is that I [should] still remain positive through [my slump], and I've gotten a little bit down on myself.
"You don't want that to become infectious or anything like that. So I have to tell myself to keep my chin up and not get too down on myself and things will turn. I really feel like they're going to turn. I know they will."
So far, Ryan is batting .143 (8-for-56) with two RBIs. He said lately he's been doing what he's supposed to do in regards to being selective at the plate, but he's not hitting his pitches with the authority he needs. He said he's working hard with hitting coach Dave Hansen, and he's almost there.
As for the meeting, he said he was not surprised that it went down the way it did.
"It wasn't the most fun sitdown, you know?" Ryan said. "But we're trying to win. It's different. It's not like it's a development year. We've got the pieces in here to compete. My numbers are what they are. It's not good in any league. So it's a chance to step back and just kind of get things right.
"I don't think I'm asked to hit .350 here or anything like that. I just have to get back to having competitive at-bats and I think I'm inching my way closer. [Wedge] feels like it's been long enough, so it's time to get somebody else in there and help us win. That's all."
Doug Miller is a reporter for MLB.com. This story was not subject to the approval of Major League Baseball or its clubs.