Seager surging after slow start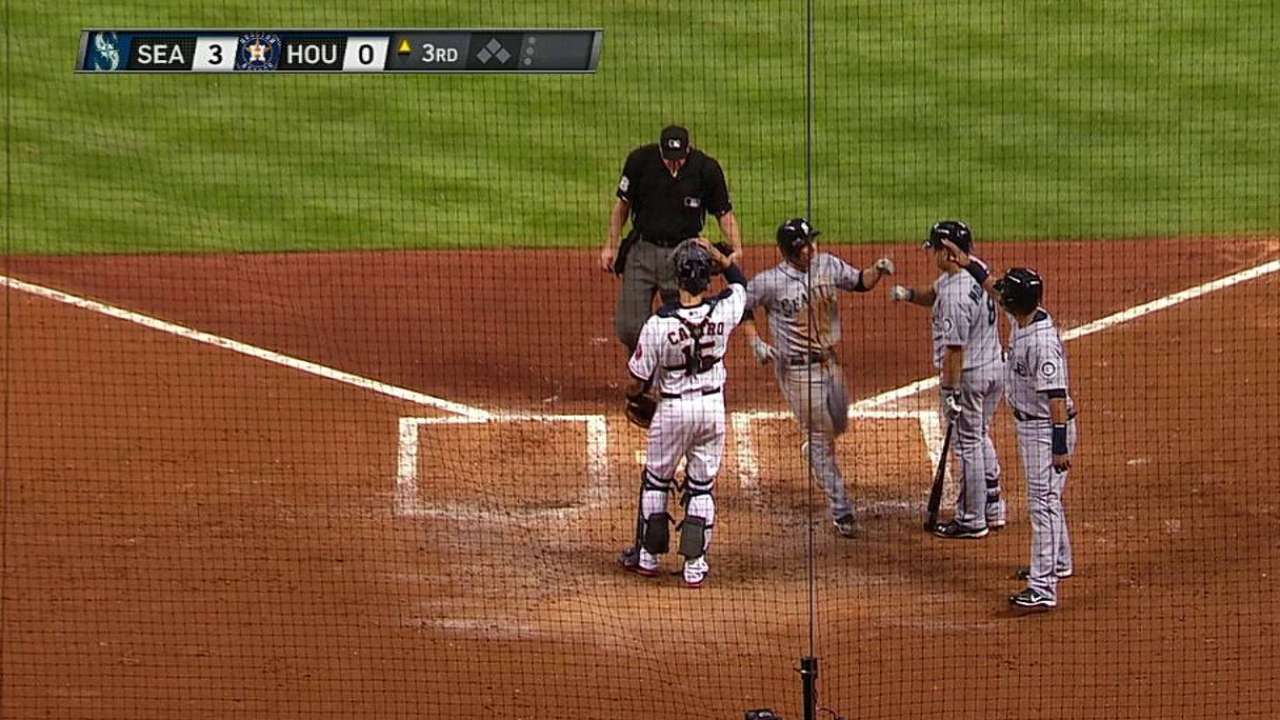 HOUSTON -- The low point for Kyle Seager was midway through a game against the Rangers on April 11 when he lined out to center field, dropping his batting average to .135 after a stretch where had just one hit in 30 at-bats.
But the Mariners third baseman singled his next time up, and since then he has ripped off a 12-game hitting streak. Since his 1-for-30 slump, he is 17-for-42 (.405) to lift his overall average to .278 after Tuesday's 3-2 loss to the Astros.
Seager, 25, said he realized he needed to start using his legs and lower half more in his swing, which freed up his hands and gave him "more space" at the plate. The results have been impressive, with a Major League-leading 10 doubles through Monday, as well homers in consecutive games Sunday and Monday.
"I'm just trying to maintain it," Seager said. "I'm still just trying to continue the adjustment I made and trying to stay consistent with it. Just swing at the good pitches and all that stuff."
Manager Eric Wedge said Seager's ability to analyze and correct his own swing was one of the things that separated him from other young prospects, though it took him much of the spring to get squared away.
"It's funny because I never really felt Kyle got going all spring and even early on this year," Wedge said. "Whereas I felt like pretty much everybody else to the man had everything going. It's just the irony of baseball where Seager comes out of it first and everybody else crashes and burns for a while. Now I hope everybody is on the rebound, and I think we are."
Greg Johns is a reporter for MLB.com. Follow him on Twitter @GregJohnsMLB as well as his Mariners Musings blog. This story was not subject to the approval of Major League Baseball or its clubs.