Mariners learning intricacies of Minute Maid Park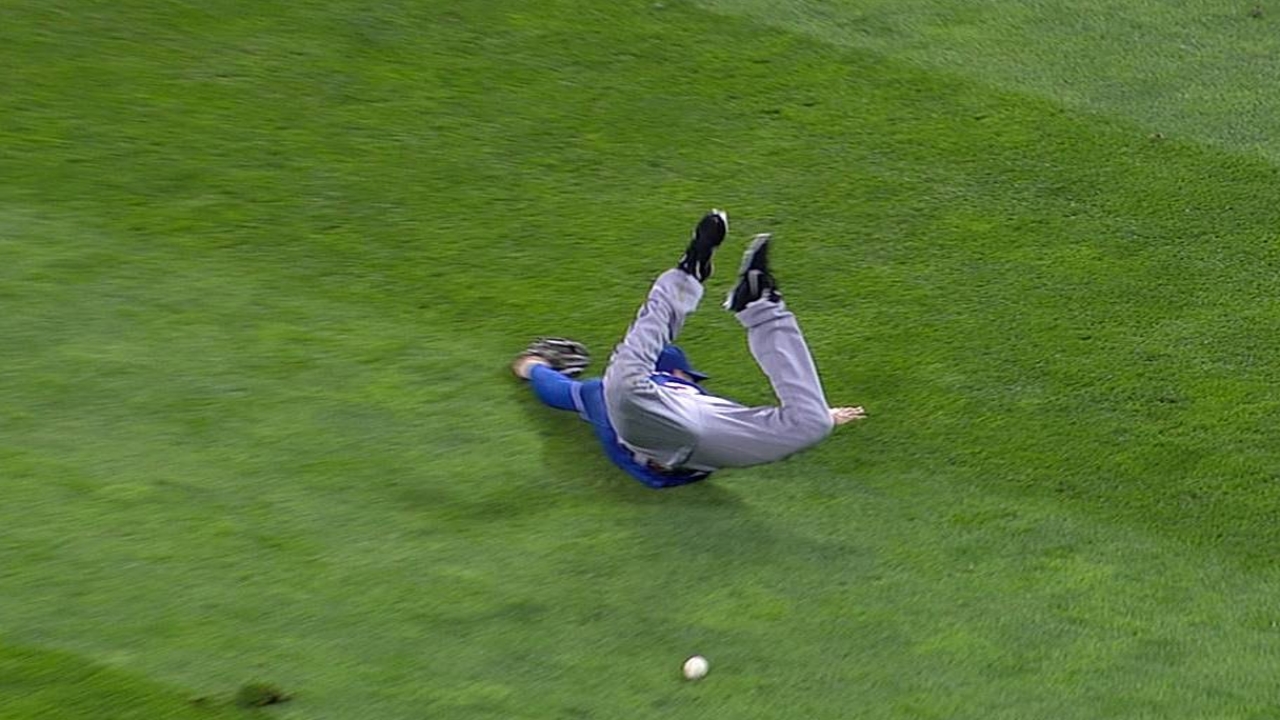 HOUSTON -- It's been six years since the Mariners last played at Minute Maid Park, but the park in downtown Houston will soon become a familiar destination with the Astros' arrival in the American League West.
The Mariners opened a three-game series at the 13-year-old facility on Monday and will visit Houston again in mid-July and late August, when the temperatures surely will be higher than this week's 70-80 degree range.
The Mariners last played at Minute Maid in 2007 when they got swept in a three-game set. Their only other visit to the park came in '02, when they won two of three. Seattle's last win in Houston was June 23, 2002.
The park has some unique features, including the famous hill in center field and a very short left-field wall that has several different surfaces and odd angles built in. Mariners center fielder Franklin Gutierrez has never played here, so he went out in early batting practice to explore the intricacies.
"It's weird," said Gutierrez. "It's different. I just walked around and checked it out, so I'll have an idea during the game if I have to run there. All the walls have pads and left field is short. You need to take care and be aware of everything."
Not all the Mariners are unfamiliar with the park. Jason Bay has hit 11 home runs with a .297 average in 118 at-bats in 31 games at Minute Maid. In 10 games, Michael Morse has hit .429 in 35 at-bats -- the highest average of any active Major Leaguer with at least 30 at-bats here -- with four home runs and seven RBIs.
And Justin Smoak hit .500 (7-for-14) with two home runs and eight RBIs in three games at Minute Maid while with the Rangers.
Bay has played a lot of games in the outfield and has seen some crazy things.
"Depending where you're at, there are a lot of nooks and crannies," he said. "Left field is pretty short, but there's the scoreboard out there that is hard metal, but the numbers are plastic. Sometimes if [the ball] hits the metal grid, it shoots, but if it hits the numbers, it dies.
"The biggest thing is making sure the other outfielders kind of crash to the ball, because the ball can hit something and go 50 feet in another direction," said Bay. "You can't control them all, but you just have to have guys in the right spots. It's definitely a little different."
As for the center-field hill?
"I've see a few guys take a few steps up it, but I've never seen it really be a factor," Bay said. "I know as an outfielder, when you're running in foul ground on a mound, trying to look up while you're doing that is darn near impossible. If you hit a ball that far, it should be a homer. But I've seen highlights where guys have battled it out there, so you just have to be aware of it."
Greg Johns is a reporter for MLB.com. Follow him on Twitter @GregJohnsMLB as well as his Mariners Musings blog. This story was not subject to the approval of Major League Baseball or its clubs.