Ackley beginning to turn it around at the plate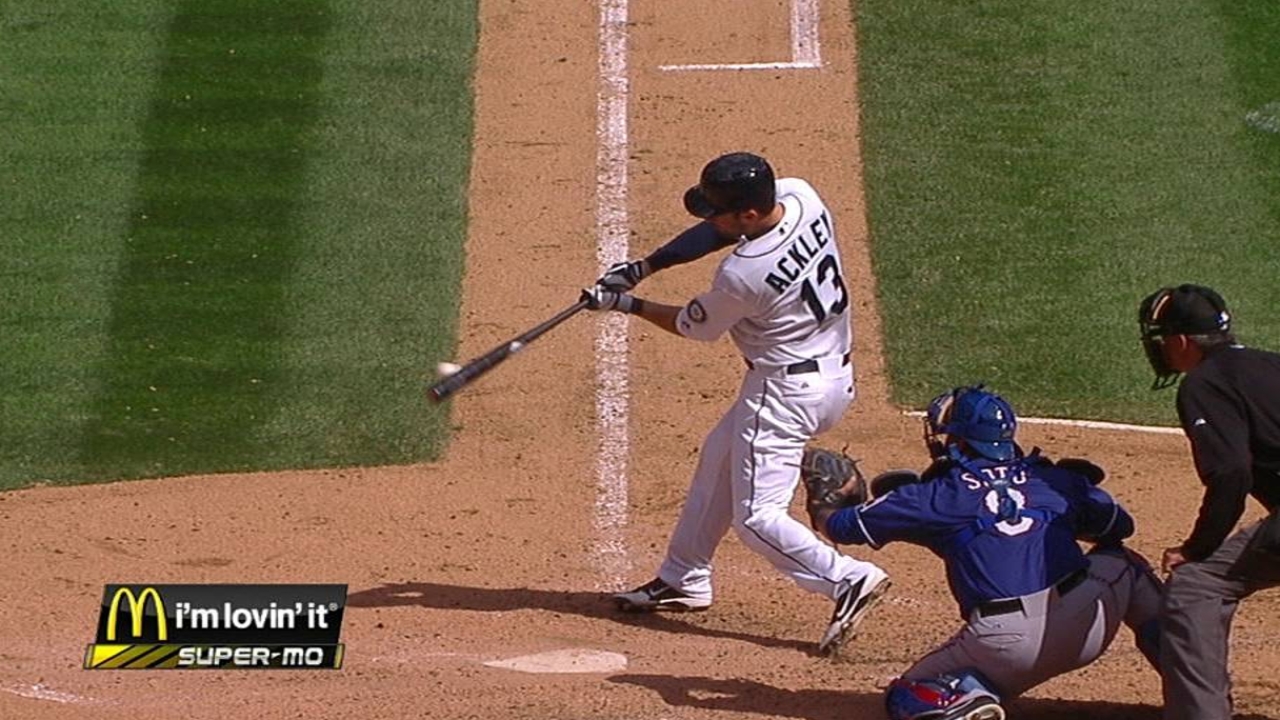 SEATTLE -- Dustin Ackley knows his season statistics are still tough to look at. He entered Thursday's game against the Tigers with a .143 batting average. That's seven hits in 49 at-bats.
But finally it appears that some things might be turning his way. On Thursday, he singled in his first at-bat against Justin Verlander. And in Wednesday's 14-inning marathon, Ackley had his first two-hit game of the season, and one of his outs was well-struck. He went 2-for-5 and accounted for 29 percent of his season output in hits. His final hit, and the final hit of the game, was a scorched double down the right-field line.
Unfortunately for the Mariners, the relay throw on that play ended up nailing Justin Smoak at home plate to end the game. But those looking for promise could point to the fact that it was probably the hardest Ackley has hit a ball all year. Well, at least one that wasn't caught.
"That's real exciting," Ackley said. "Any time you hit the ball and it's finding outfield grass it's always a good thing. Early on, when you're not finding those hits, it kind of wears on you a little bit when you see your average fall."
Ackley has looked uncomfortable at the plate and has admitted to changing his stance. He's also hit balls well right at defenders. He said he's going to try to keep it up.
"I'm just going to take it as a positive," Ackley said. "It just shows that what I am doing is right, and I'm just going to continue to keep doing it."
Manager Eric Wedge has noticed.
"He's been edging in that direction," Wedge said. "Those are good signs for him. And hopefully it continues to build his confidence."
Doug Miller is a senior writer for MLB.com. Follow him on Twitter @DougMillerMLB. This story was not subject to the approval of Major League Baseball or its clubs.