Shoppach to split more time with Montero at catcher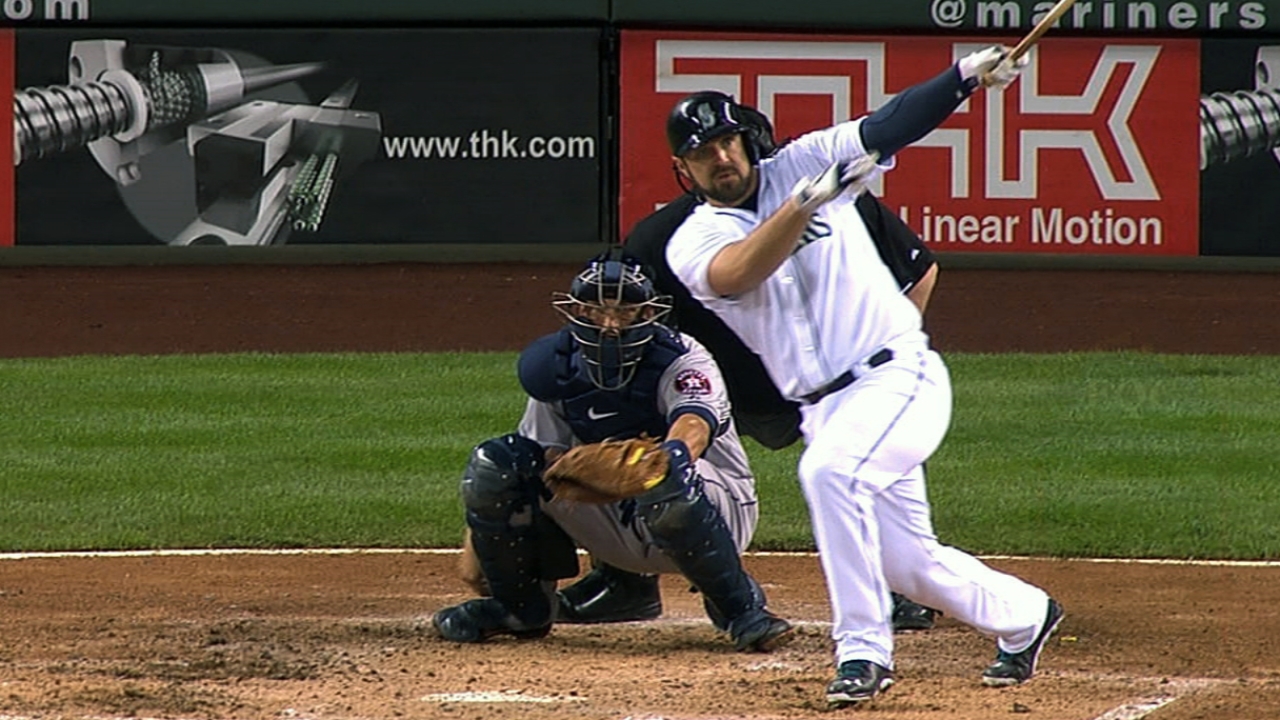 SEATTLE -- Second-year catcher Jesus Montero was back behind the plate Wednesday after sitting the previous two games, but manager Eric Wedge acknowledged he was looking to play veteran Kelly Shoppach more in the coming days.
Montero started seven of the team's first nine games, but Shoppach has got the call in four of the last six prior to Wednesday. Montero is batting .211 with a .237 slugging percentage in 38 at-bats, while Shoppach is hitting .389 with a .667 slugging percentage in 18 at-bats.
"We're going to mix and match with that for a while and hopefully keep 'Shopp' going, but also help to get Jesus going," Wedge said.
Is that a change of direction from the original plan coming out of Spring Training?
"A little bit," Wedge said. "But really, what I wanted to do was play him a little more early on and see where it goes from there. But also it's the physical and mental demands that I talked about from Day 1. We pushed him a little early, we're backing off a little now, and let's see where it goes."
Last year, Montero started only 55 games at catcher, but was at designated hitter for 77 more games and wound up hitting .260 with 15 home runs and 62 RBIs. The difference this year is he won't get time at DH when he's not catching, which could make it difficult for him to stay in an offensive rhythm if his catching gets reduced.
"That's where we are as a team," Wedge said. "We're a better club now and we have more weapons. Those DH at-bats just aren't there, so we'll have to see."
Greg Johns is a reporter for MLB.com. Follow him on Twitter @GregJohnsMLB as well as his Mariners Musings blog. This story was not subject to the approval of Major League Baseball or its clubs.