Medina called up to replace injured Pryor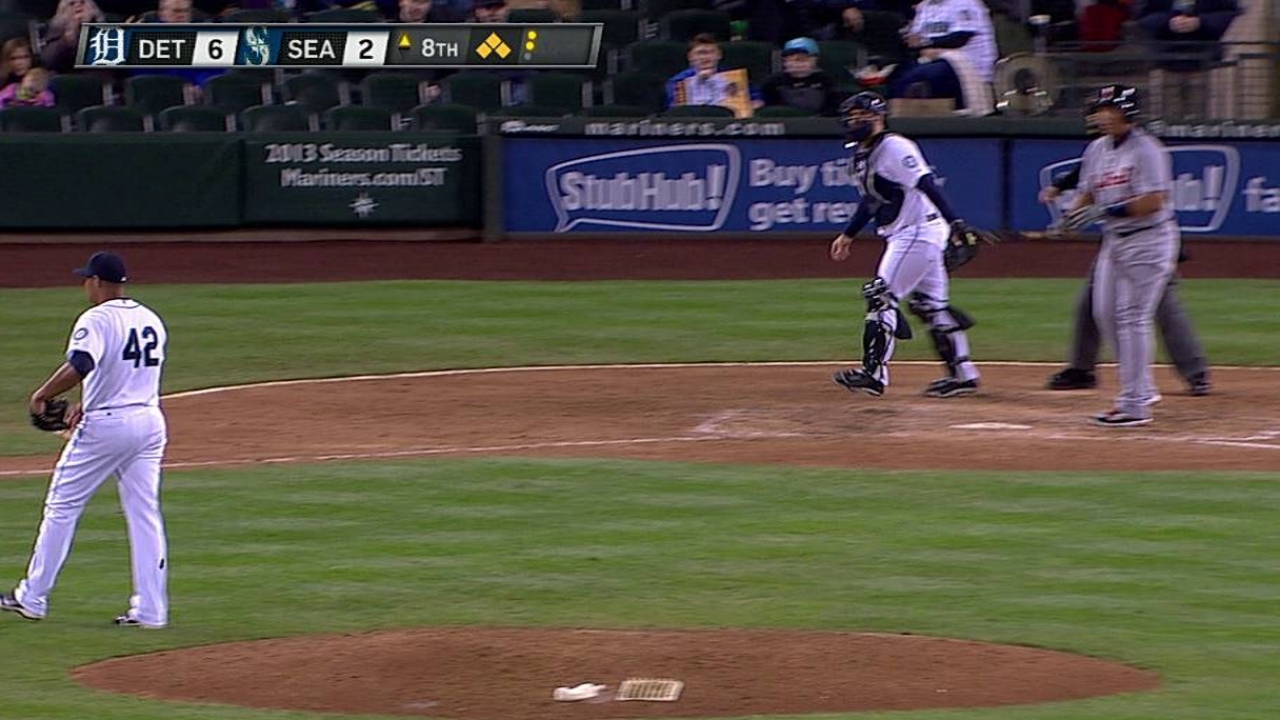 SEATTLE -- The Mariners saw a Major League debut last week with reliever Bobby LaFromboise, and they'll likely soon see another.
The club called up 24-year-old right-hander Yoervis Medina from Triple-A Tacoma to take the place of Stephen Pryor, who went on the 15-day disabled list with a tear in his right lat muscle, incurred during Sunday afternoon's win over Texas.
Medina was 0-1 with a 1.50 ERA in four appearances for the Rainiers, giving up one run on two hits in six innings. He struck out seven and walked three.
"He made an impression on us this spring, but even more of an impression … last winter," Mariners manager Eric Wedge said. "He was the guy to come up here and fill that role. He'll be ready to pitch tonight, and obviously we'll keep a close eye on him, this being his first time, but good for him."
As for Pryor, Wedge said the injury was relatively severe.
"We're going to see how it calms down here, but it's a substantial strain of the lat," Wedge said. "How long is it going to be? We really don't know yet. Obviously long enough for him to go on the DL, but we're probably looking beyond that as well, beyond the two weeks."
For Medina, the dream come true of being in the Major Leagues was evident in the beaming smile on his face as he met the local media for the first time.
"It's a great opportunity," Medina said. "I'm very happy."
Doug Miller is a reporter for MLB.com. Follow him on Twitter @DougMillerMLB. This story was not subject to the approval of Major League Baseball or its clubs.