Ackley reverting to old batting stance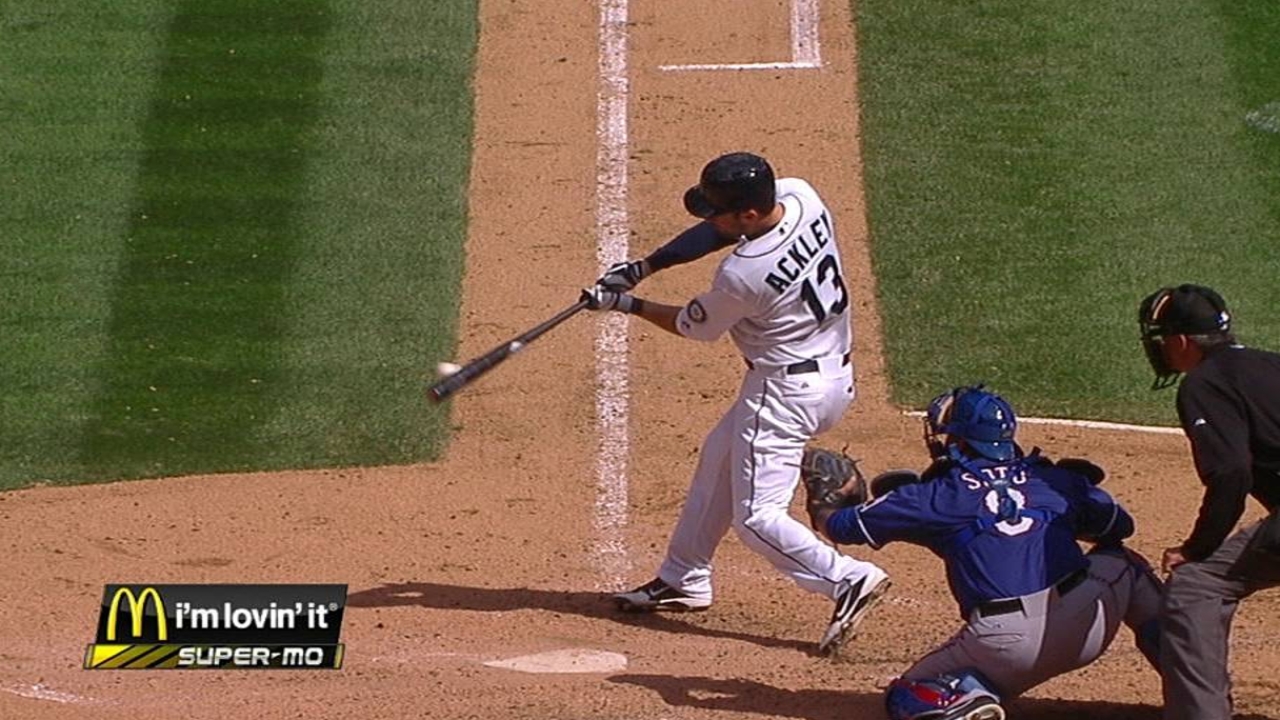 SEATTLE -- Dustin Ackley, who entered Sunday hitting just .108, is reverting back to the batting style that he used in the Minors, one that earned him his promotion to the big leagues in 2011. It's simplified, more erect, quiet and involves less pre-pitch movement.
"All the players here, it's their careers. The choices they make, they have to be all-in on,'' Wedge said. "Our job is to help steer them in the right direction. Regardless of what they decide what they are going to do, we're going to help them with 100 percent of our time, energy and passion.
"Dustin decided to make a few adjustments and hopefully get him back to the same basics that got him to the big leagues. I think it's going to pay off for him."
Bob Sherwin is a contributor to MLB.com. This story was not subject to the approval of Major League Baseball or its clubs.