Wilhelmsen isn't taking anything for granted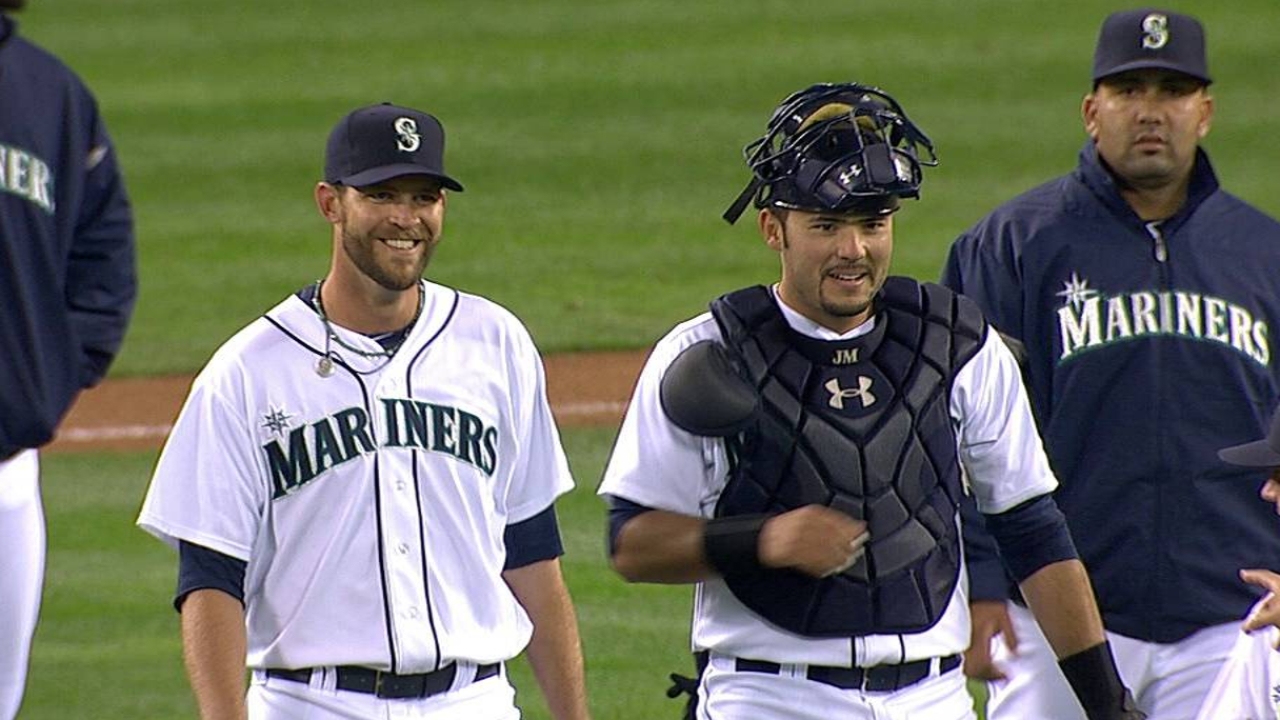 SEATTLE -- Tom Wilhelmsen, the former prospect who was out of baseball tending bar and made it back to the Major Leagues, is now the Mariners' unquestioned closer. After sticking with the club all of last year, taking over as the ninth-inning man in early June and tying for seventh place in the American League with 29 saves, that much was a certainty when he entered Spring Training.
And while he might seem more comfortable and confident on the mound as a result of that earned status, Wilhelmsen said he's not really buying into it.
"I don't think just being the closer makes me more confident on the mound, but every successful outing does," said the right-hander, who has converted all three of his save opportunities thus far. "I mean, I'm just so darn stinking new at all of this -- not just closing. Being in pro ball. Being in the Major Leagues. And now closing. Plus we have young, hot arms in our organization who could take over if I slip up and lose focus. I just have to keep doing what I've always done, no matter what the role."
Pitching coach Carl Willis said Wilhelmsen's 95-mph fastball and 12-to-6 curve make him qualified for the job, but his unconventional road to the big leagues, in which he was out of professional ball for five years, probably has helped with his outlook on the mound.
"You go back to the very beginning of his Major League career, and he's a lot more confident now, a lot more loose," Willis said. "And a lot of us have never really been outside baseball. He has. He's seen the other side of things. He's gotten that perspective.
"So he can blow a save now and he knows it's not the end of the world. It hurts, and you evaluate it for a couple hours, but then you move on to the next day. He's good at that."
Wilhelmsen said he swears he doesn't treat closing differently from starting or middle-relief roles, all of which he's dabbled in during his journey.
"Everyone is trying to convince me that it's a different beast, the last inning," Wilhelmsen said. "And maybe it is, but it hasn't changed my mentality."
Doug Miller is a reporter for MLB.com. This story was not subject to the approval of Major League Baseball or its clubs.