Smart defense a by-product of familiarity, consistency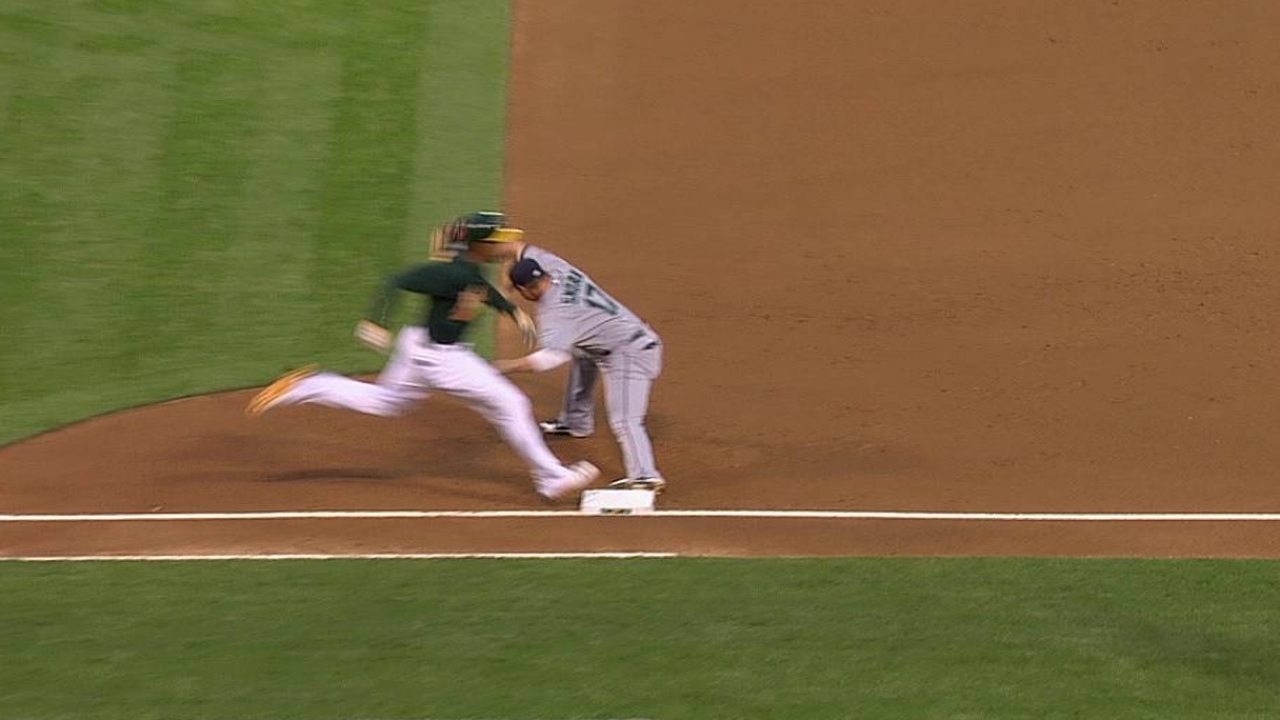 CHICAGO -- While the Mariners made a push to improve their offense over the offseason, pitching and defense remain a huge part of the equation and the club certainly got off to a good start in the latter department by not committing an error in its opening series against the A's.
The four error-free games tied the longest streak to open a season in club history, something also accomplished in 2006 and '09.
Shortstop Brendan Ryan, one of the premier glove men in baseball, said the defense has taken strides as well in positioning and being in place to make more plays, particularly with the infield all returning, with Kyle Seager at third, Dustin Ackley at second and Justin Smoak at first.
"After last year, I think we saw what we were capable of defensively," Ryan said. "I just think we're all in tune. We have a feel for where the ball might be and we're trying to put ourselves in the way of it. Ack is giving Smoaky a heads-up on a ball that might be coming his way. I'm giving Kyle a heads-up."
Smart defenders take note of what the count is, what pitch is being called and how a hitter figures to react and begin moving well before the batter swings.
"On a 3-1 count the hitter is probably looking to get the head out and drive something, so that ball might be more pull side so you move a little before the pitch," Ryan said. "That also speaks to some of the experience. Guys have a year or more under their belt and getting to see guys' swings, you have a better feel for where that ball is going. There's more predictability. When the pitcher is executing his pitches, that ball is more likely to go where you think it's gonna be.
"I think we've got good baseball people here, people with instincts who have a good feel for the game," said Ryan. "I think all of that speaks to the defensive product you're seeing. We do a good job communicating. Nobody is too big to not listen to another person, which speaks to the humility in the clubhouse. All that adds up and it all matters."
Seager committed the club's first error in the first inning of Friday night's 8-7, 10-inning victory.
Greg Johns is a reporter for MLB.com. Follow him on Twitter @GregJohnsMLB as well as his Mariners Musings blog. This story was not subject to the approval of Major League Baseball or its clubs.