Mariners await Bonderman's decision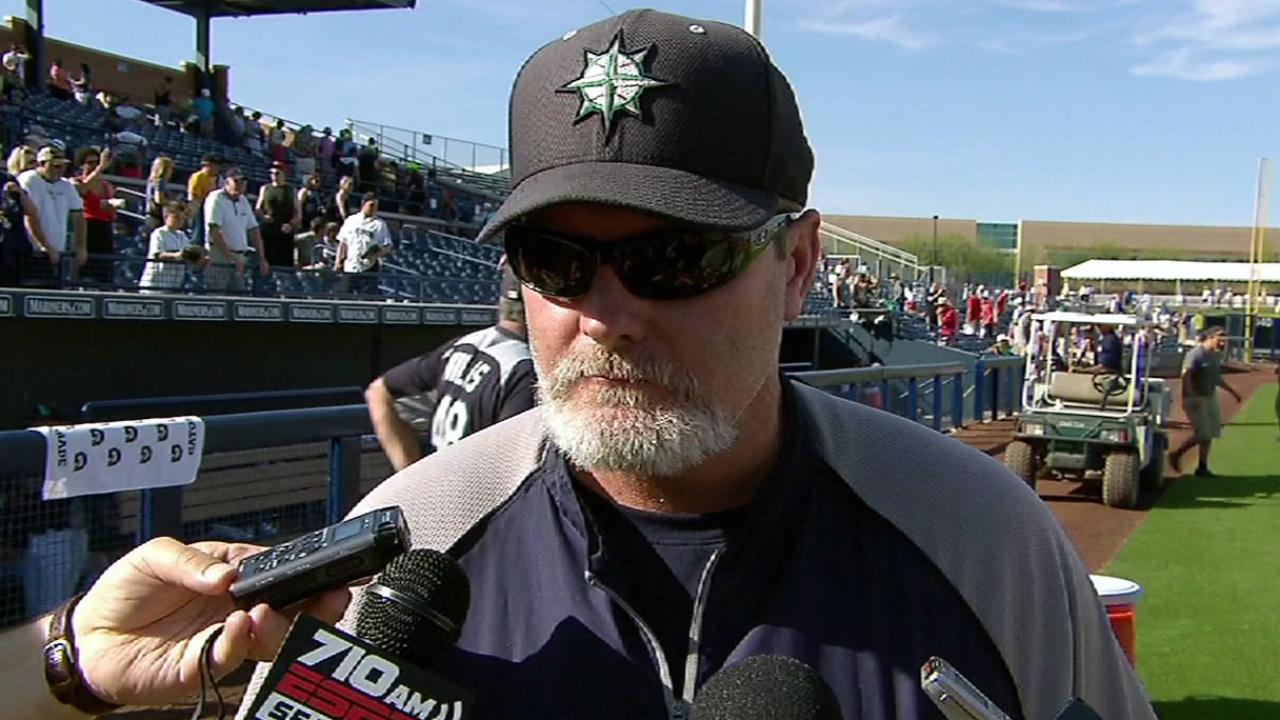 PEORIA, Ariz. -- The Mariners re-assigned pitcher Jeremy Bonderman to their Minor League camp on Wednesday and now will wait to see whether the veteran right-hander accepts that decision or retires from the game.
Bonderman, 30, competed this spring as a non-roster invitee on a Minor League deal while attempting to come back from a series of health issues that have sidelined him since 2010, when he was with the Tigers.
He performed well enough to stay in the hunt for a rotation spot until the end, but the Mariners wound up going with young right-handers Blake Beavan and Brandon Maurer for their final two jobs.
"We had a good conversation with him this morning and just told him to take a little time for himself," said manager Eric Wedge. "He's a veteran guy, he's only 30 years old, but has accomplished so much and been through so much in a short period of time.
"We really want him to keep going because that's what we feel he needs to do. He's been very impressive this camp. He's just building himself up and working his way back, but you've seen the progression from the first bullpen and first game. But he just needs to keep pitching. We really feel if he goes down and pitches like we hope he does, he's going to pitch for us in the big leagues this year."
The Mariners also sent down right-hander Erasmo Ramirez, who was slowed the last week by some minor soreness in his arm. Ramirez threw three controlled innings in a Minor League intrasquad game Wednesday and, like Bonderman, needs to pitch more before he's fully ready.
"He's just still working his way back after missing a little time," Wedge said. "He just needs to go out and continue to pitch and build himself back up and keep working on solidifying his delivery and having the command he needs and pitching with that type of aggressiveness."
Wedge said Ramirez would continue working as a starter in Tacoma.
The decision to send down the two pitchers leaves only one roster issue still to be decided. Wedge noted that they'll be carrying three left-handed relievers, which means the bullpen situation is decided with Lucas Luetge definitely on the team, along with Oliver Perez and Charlie Furbush, along with right-handers Tom Wilhelmsen, Stephen Pryor, Carter Capps and Kameron Loe.
Greg Johns is a reporter for MLB.com. Follow him on Twitter @GregJohnsMLB as well as his Mariners Musings blog. This story was not subject to the approval of Major League Baseball or its clubs.