Young at heart, Ibanez ready for next chapter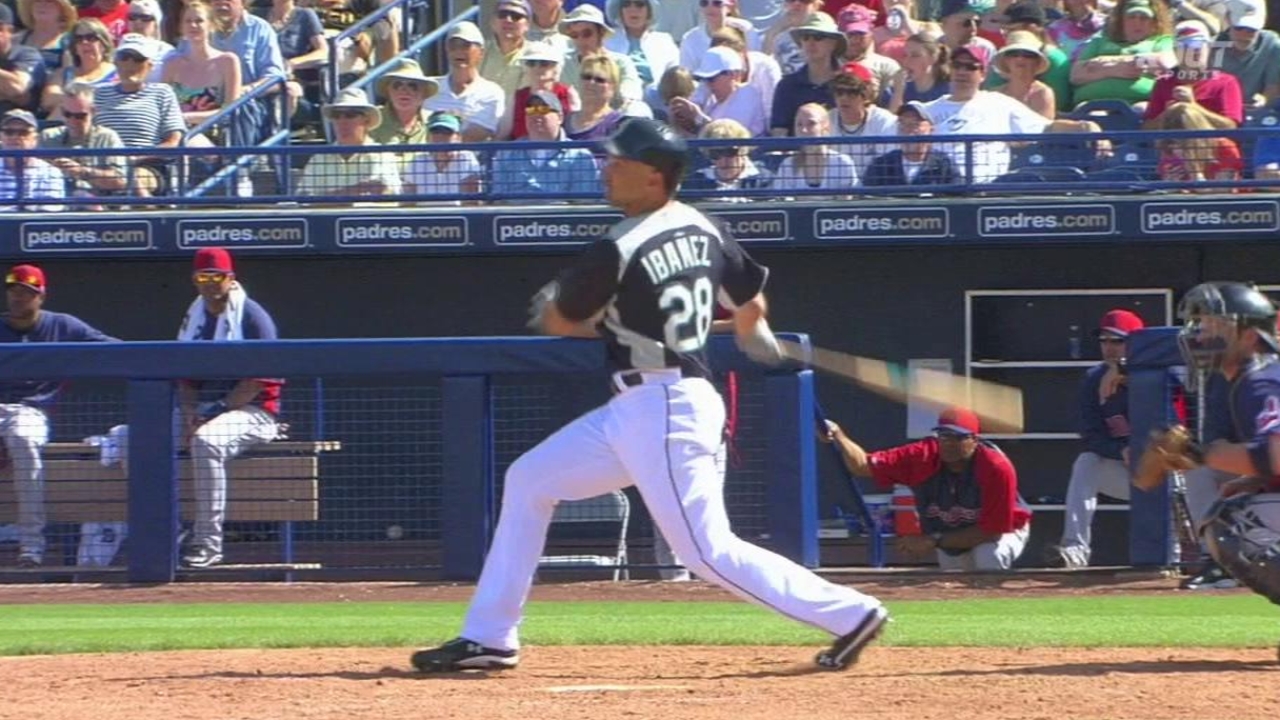 PEORIA, Ariz. -- Raul Ibanez might be in a different age bracket than his Mariners teammates, but don't try telling that to the 40-year-old outfielder.
Ibanez, starting his 17th season in the Major Leagues, is having a terrific spring, batting .366 (15-for-41) with four home runs, four doubles and a team-leading 13 RBIs in 14 Cactus League games going into Monday's outing against the Reds in Goodyear.
Just how old does he think he is in his own head?
"Twenty-five," Ibanez said with a chuckle. "I really do. I'm 25. I really do think that. I don't even see what the big deal is with the age thing. Maybe I'm naive to it all, but I feel great, so I really don't think about it. Except when these guys remind me; which is pretty much every day."
Ibanez is a bit different than many of his teammates, of course. He's the father of five. He was selected in the 36th round of the 1992 Draft, when current teammates Brandon Maurer and Carter Capps were 1 year old and Jesus Montero, Blake Beavan and Erasmo Ramirez were 2.
And yet ...
"I feel great," Ibanez said. "When I turned 40, I told someone it was like the Y2K. The day before, there was all this big blowup and you're wondering what's going to happen. And you open your eyes, just like the day you turn 40, and you go, 'Oh, nothing happened.'
"Or like Dec. 12, 2012, when everybody was freaking out [because it was 12/12/12]. You wake up and nothing happened. Everything is the same. Business as usual. So that's really the way I look at the whole thing."
Ibanez, who turns 41 on June 2, signed a one-year, $2.75 million deal with the Mariners to bring a veteran voice and work ethic to the clubhouse. And judging by this spring, he plans to bring a still-potent bat to the lineup, as well, after hitting .240 with 19 home runs and 62 RBIs in 384 at-bats for the Yankees last year.
Greg Johns is a reporter for MLB.com. Follow him on Twitter @GregJohnsMLB as well as his Mariners Musings blog. This story was not subject to the approval of Major League Baseball or its clubs.