Saunders isn't focused on his spring numbers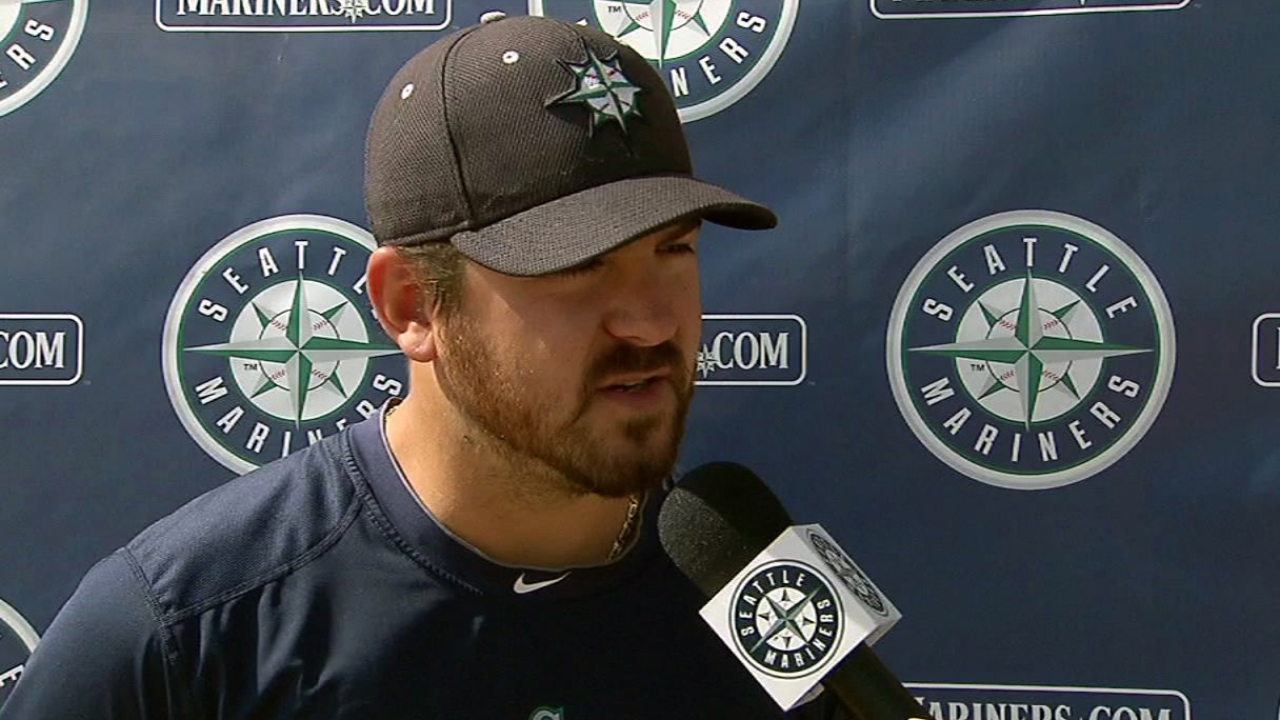 SCOTTSDALE, Ariz. -- Joe Saunders says his Spring Training numbers don't reflect how he feels on the mound, which, considering the numbers, is a good thing for the Mariners left-hander.
After allowing eight earned runs on seven hits and four walks in five innings on Sunday in an 8-4 loss to the D-backs, Saunders owns an 11.57 ERA through 11 2/3 innings in Cactus League play.
"You never want to give up hits or runs, but I don't really focus on results," Saunders said. "I focus solely on how my body feels, how my arm bounces back."
All of that is a green light at this point, said Saunders, who signed with the Mariners in February and is slated as the team's No. 3 starter heading into the 2013 season.
"I feel like I'm right on track," he said.
Saunders' Sunday outing featured peaks and valleys -- hits from the first two batters leading to a run in the first, a 1-2-3 second, then a third inning that included three singles, a double and three walks.
"In the third inning, it felt like I had five walks in that inning and was kind of battling some mechanical stuff, but I refocused the next inning," said Saunders, who had another 1-2-3 inning in the fourth before allowing a two-run homer to Paul Goldschmidt in the fifth to cap off his rollercoaster day.
Mariners manager Eric Wedge said he felt Saunders "righted himself" over the latter innings and ultimately got a good day of work in with 90-plus pitches in his final Cactus League outing of the spring.
"He was a little bit out of sync in his deliver early on and had trouble commanding the ball, and command is a big part of his game," Wedge said. "But I like the way he was throwing the ball later in the game."
John Schlegel is a national reporter for MLB.com. This story was not subject to the approval of Major League Baseball or its clubs.