Montero feels good one day after scary scene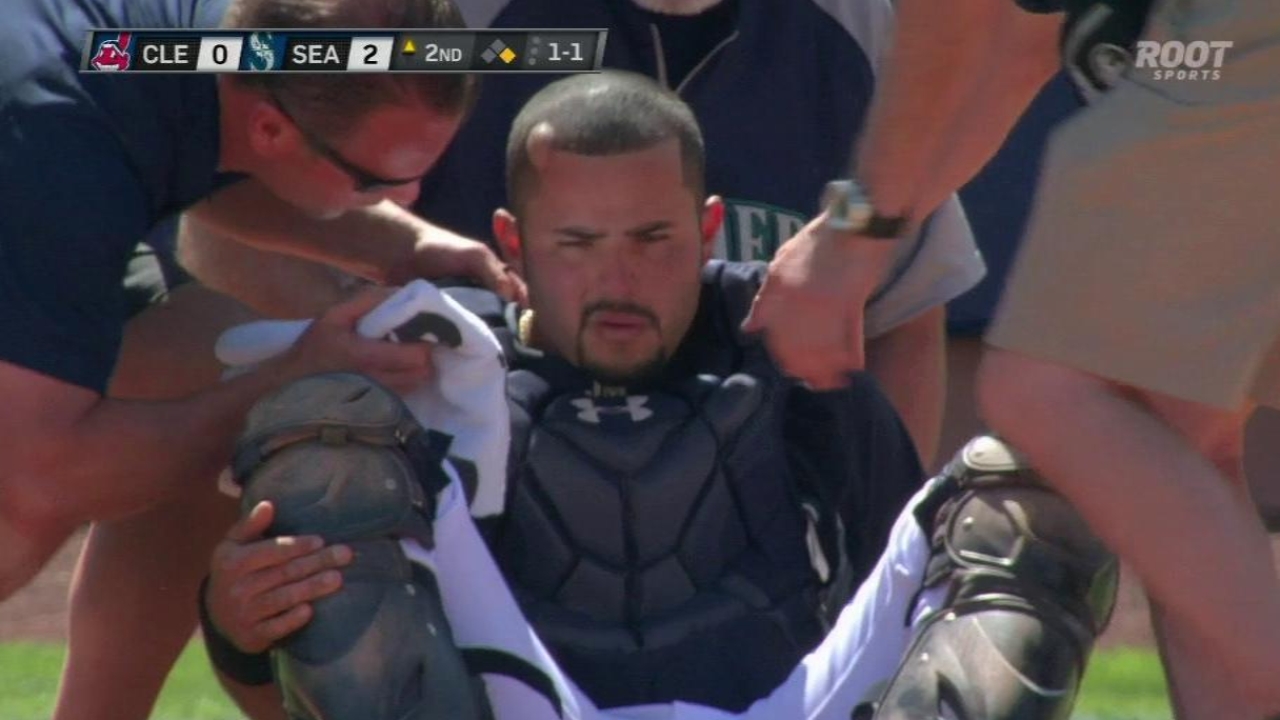 PEORIA, Ariz. -- Jesus Montero walked into the Mariners' clubhouse on Sunday morning and that nasty bump on his head, the one that emerged moments after he'd been hit with a bat in a scary incident during Saturday's game, was gone.
Several hours of ice treatment had done the trick, and barely a splotch was there on the right side of his forehead, evidence that the damage from Indians prospect Francisco Lindor's bat was relatively superficial.
"I feel good. Thank God nothing happened," Montero said. "It was a scary moment yesterday. I was feeling great and I was hoping to help us win the game and then this thing happened. Everybody knows these things can happen in the game."
After the incident, the 23-year-old catcher says there's one thing he can do to avoid it happening again.
"What can I say? I have to be a little more far from the hitter," Montero said.
After Lindor's backswing hit him on the head, Montero stayed down on the field for several minutes, and he said on Sunday that the bump on his head emerged immediately while he was on the ground. Montero said he didn't want to jump up to his feet in case the injury was severe. It was later determined he did not suffer a concussion or any other more serious conditions.
As of Sunday, he was back catching bullpens, not in the starting lineup of the game against the D-backs but able to participate in normal baseball activities. For Montero, things like Saturday's scary incident are just part of what comes with the position.
"We're catchers, and that's our job, to be tough," Montero said.
John Schlegel is a national reporter for MLB.com. This story was not subject to the approval of Major League Baseball or its clubs.