Gutierrez ready for regular-season outfield duty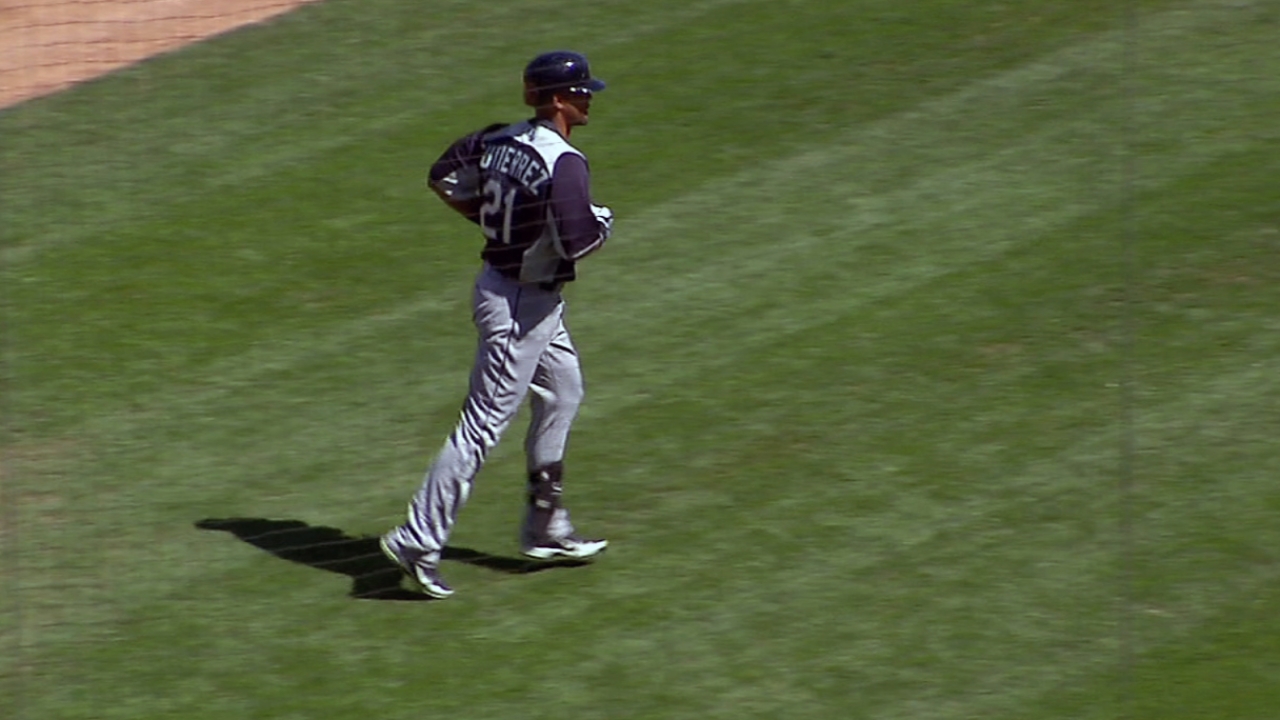 PEORIA, Ariz. -- It had been a week since Franklin Gutierrez was in the starting lineup in his normal spot in center field, but there he was again on Sunday as his bout with leg soreness apparently had settled down.
Gutierrez made an immediate impact as he drove the second pitch he saw from D-backs starter Wade Miley over the fence for a homer to lead off the game.
Gutierrez, a Gold Glove winner in 2010 who had his 2012 season marred by injury, last started the previous Sunday against Texas, with Michael Saunders, Casper Wells and Jason Bay seeing time in center in the interim.
"They know what I can do out there, but it's good obviously to be out in the outfield again," Gutierrez said.
Manager Eric Wedge said the priority was to ensure Gutierrez was ready to go for Opening Day. Gutierrez said on Sunday that he feels ready with eight days to go before the opener -- and, after all, that's the goal.
"That's the key," he said. "I think I'm ready to go now. It's a long season and you have to prepare to play every day. That's why I'm taking care of myself right now so I'll be durable in the season."
Said Wedge: "He's missed a lot of time but he still continues to get better. When he's in there, he's a great contributor for us. Now we just need him to stay healthy and stay on top of his body."
John Schlegel is a national reporter for MLB.com. This story was not subject to the approval of Major League Baseball or its clubs.