Saunders far removed from free-agent uncertainty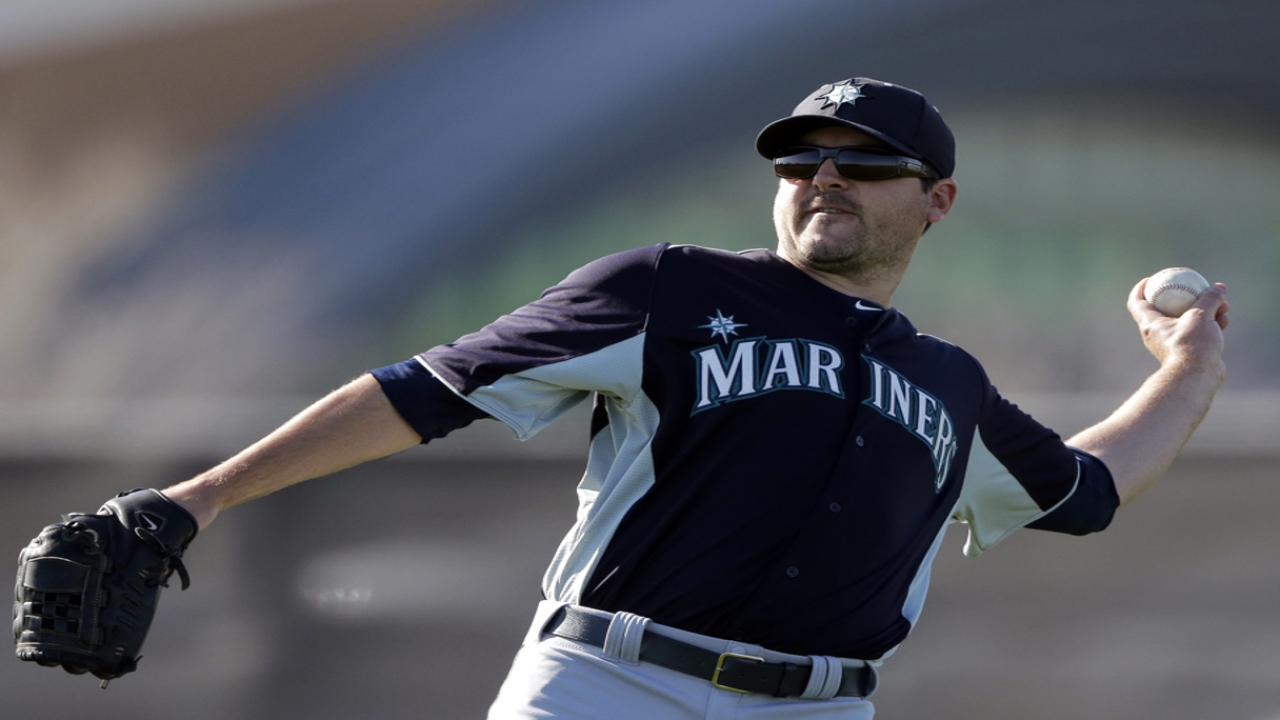 PEORIA, Ariz. -- As left-hander Joe Saunders prepares for a Sunday start that figures to be his last outing in Arizona before the Mariners break camp, he's a long way from the uncertainty of free agency that extended all the way into February.
Slated to be the Mariners' No. 3 starter, Saunders signed with the Mariners on Feb. 12, ending his first foray into free agency.
"It was a tough experience, I'm not going to lie," Saunders said. "It was nerve-racking, not knowing where you're going. It was the first real free agency for me, and it was an experience, for sure. It's a good one to be over with. I feel bad for Kyle Lohse."
While Lohse, coming off a strong 2012 season, remains a free agent, Saunders has settled in with the Mariners after signing a one-year deal worth $6.5 million -- a little late, but early enough to get the veteran working with his new club, the fourth of his career. Saunders' numbers have been rough this spring with seven earned runs on 13 hits in 6 2/3 innings of Cactus League play, so a sharp outing Sunday against the D-backs is in order.
Having established himself with the Angels and then playing on playoff teams in Arizona and then last year in Baltimore, Saunders is bullish on the Mariners' chances this year.
"The sky's the limit here. There's a very high ceiling," he said. "I've been on a dark horse a lot of times in my career, and I kind of like being an underdog. We're right where we need to be. This team is hungry, these guys are hungry and we're going to surprise some people."
John Schlegel is a national reporter for MLB.com. This story was not subject to the approval of Major League Baseball or its clubs.