Smoak sizzling at the plate this spring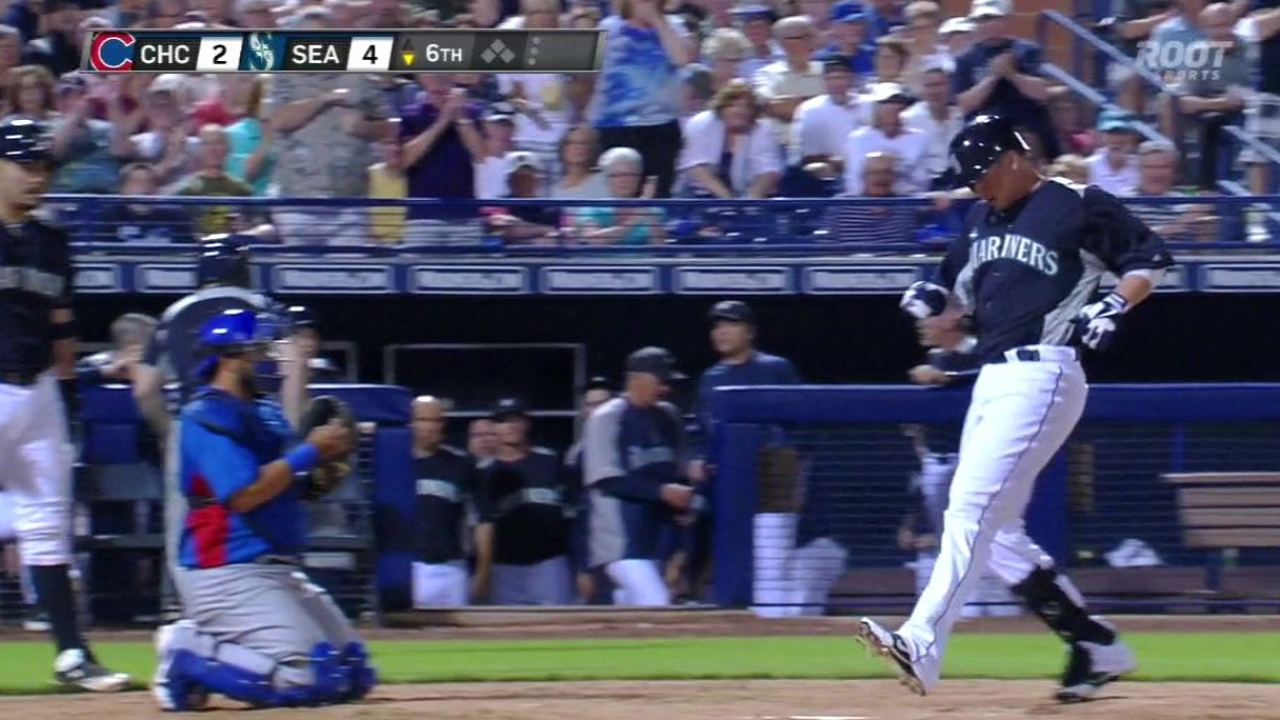 PEORIA, Ariz. -- The numbers, even if they won't count once Opening Day hits, speak volumes about how comfortable Justin Smoak is at the plate this Spring Training.
After his fourth homer and a sacrifice fly in Thursday night's game against the Cubs, the Mariners first baseman has hit in 12 of 14 games, stroking five doubles and four homers while posting a 1.189 OPS (on-base plus slugging percentage), which ranks sixth in the Cactus League.
Given the day off Friday, Smoak says the numbers pretty much reflect how he's feeling at the plate as Opening Day approaches.
"A lot of work went into last year and this offseason, and I feel like I'm where I want to be and I've got to keep on putting the work in to get that feeling day in and day out," said Smoak, who has gone 14-for-36 (.389) from the left side of the plate and 3-for-8 (.375) from the right.
Smoak had a pretty big spring in 2012, too, and he followed that with career highs in most every offensive category. He finished with a flourish with five homers and six doubles after Sept. 1, and he came into camp with more of an idea of what he wanted to accomplish than years previous.
"I feel like I have a better understanding of what I need to do, and that's something I haven't had the last couple of years," Smoak said. "I've got to just stick to the plan."
John Schlegel is a national reporter for MLB.com. This story was not subject to the approval of Major League Baseball or its clubs.