Shoring up rotation a priority for 2018
Injuries plagued Mariners' starters in disappointing season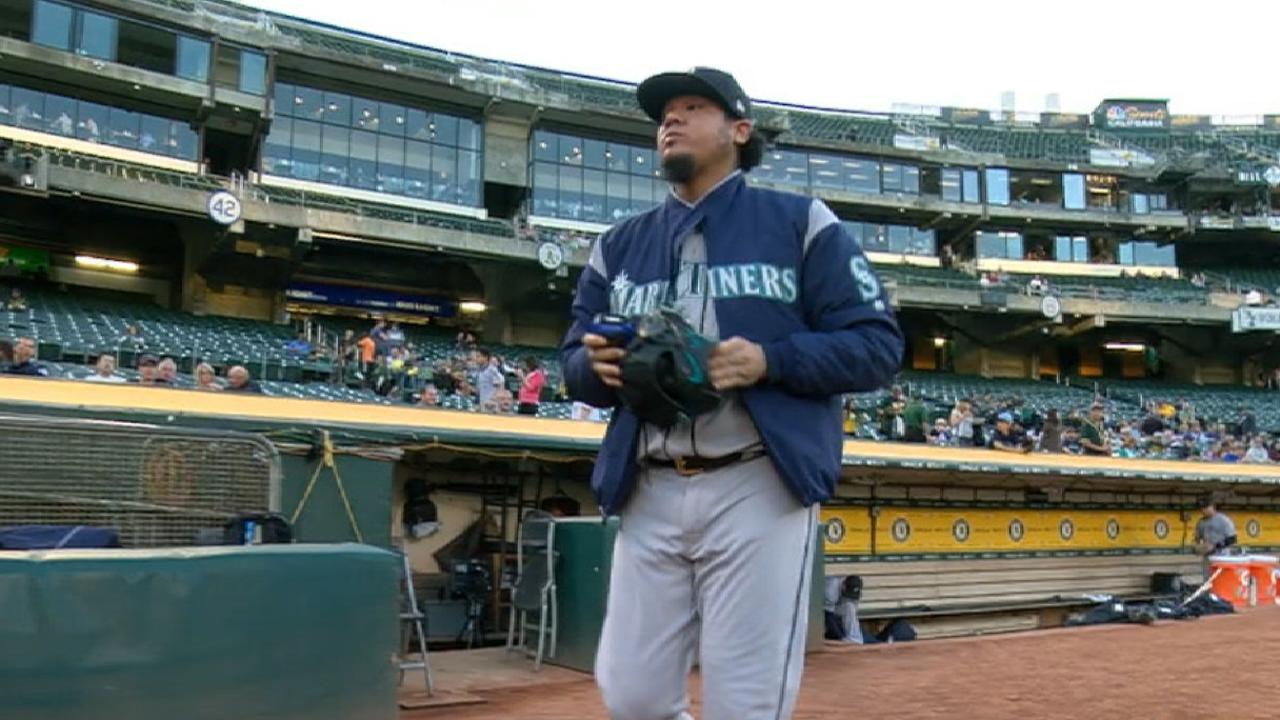 SEATTLE -- General manager Jerry Dipoto likely won't make quite as many moves this winter as he did the past two offseasons, but that doesn't mean the Mariners won't find themselves in the middle of numerous Hot Stove scenarios as they look to improve a club that fell short of expectations in 2017.
Dipoto never has been shy about wheeling and dealing, making more trades than any other GM in the Majors since taking over Seattle's reins in October 2015. He's been less involved in free-agent pursuits, but that could change if the Mariners manage to push themselves into the middle of the chase for two-way Japanese standout Shohei Ohtani.
• Injuries derailed high expectations for 2017
The Ohtani story figures to dominate headlines over much of the winter, should the 23-year-old pitcher/outfielder choose to toss his name into the MLB pool. But with or without Ohtani, look for the Mariners to make waves as they face some interesting decisions on how to deal with a rotation that no longer can rely on Felix Hernandez and has health questions hanging over James Paxton and others.
Biggest Needs
1. Starting pitching: Dipoto already made some moves to shore up the rotation, which was hit hard by injuries, with Drew Smyly missing the entire season, Hisashi Iwakuma sitting out the final five months, Hernandez sidelined four months and Paxton for three. The midseason addition of veterans Mike Leake and Erasmo Ramirez and rookie Marco Gonzales helps going forward, but the club still figures to look to add a quality veteran to the top end of the rotation if possible, as well as more depth in order to avoid this year's shortcomings.
Possible FA fits: Ohtani. Alex Cobb, Lance Lynn, Tyler Chatwood, Jeremy Hellickson, Chris Tillman
2. First base: With both Yonder Alonso and Danny Valencia hitting free agency, Dipoto will need to fill this spot for a third straight season. Adam Lind and Dae-Ho Lee did a time-share in 2016 and Valencia handled most of the duties until Alonso's August addition from the A's in July. Rookie Daniel Vogelbach hasn't shown he's ready, so expect another veteran acquisition. Alonso could be targeted to re-sign, but there are several similar free-agent possibilities and Dipoto is never shy to trade to fill a hole.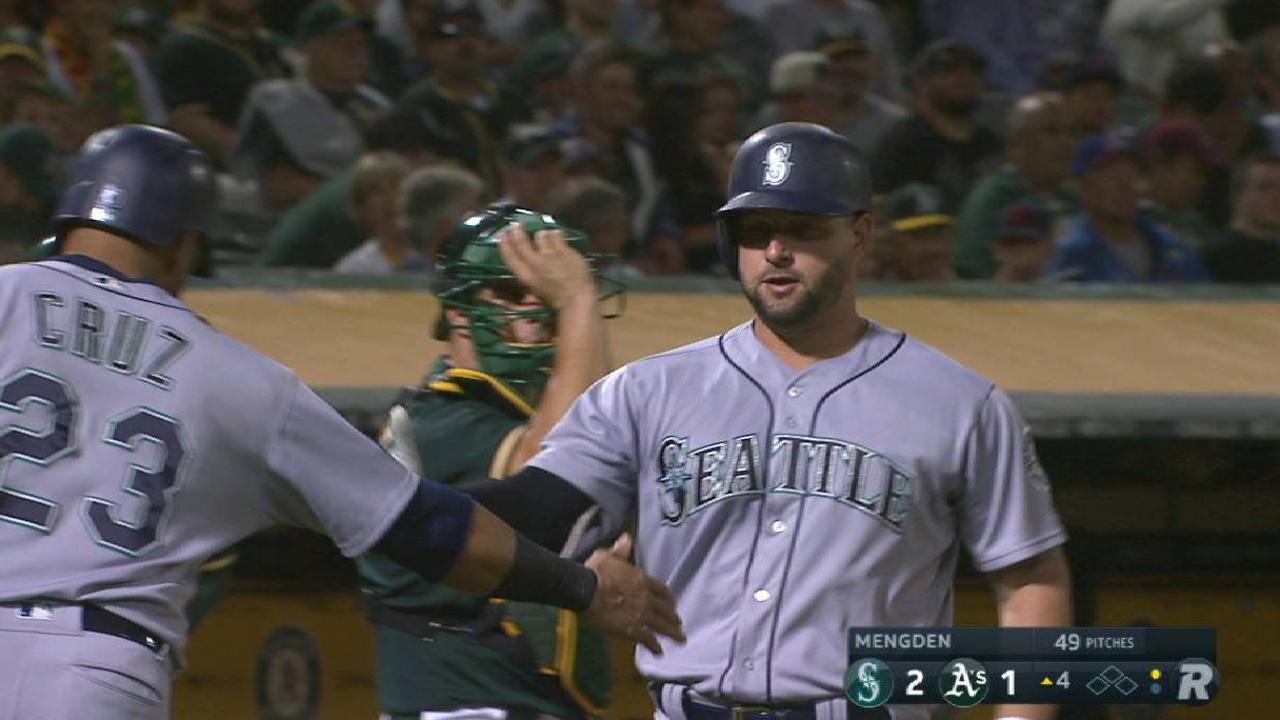 Possible FA fits: Alonso, Carlos Santana, Lucas Duda, Logan Morrison
3. Backup catcher: Mike Zunino took a huge step forward offensively and answered questions about his long-term viability as the starter, but backup Carlos Ruiz becomes a free agent and turns 39 in January. The only catcher besides Zunino on the 40-man roster is Mike Marjama, a September callup who was acquired from the Rays in August.
Possible FA fits: Ryan Hanigan, Jose Lobaton, Rene Rivera, Bobby Wilson, Brayan Pena
Gray areas
1. Outfield: The rookie trio of Mitch Haniger, Ben Gamel and Guillermo Heredia added youth and defensive athleticism this past year, but with Jarrod Dyson getting hurt the final six weeks and now headed for free agency, Dipoto likely will look to either re-sign Dyson or someone similar to provide depth and some veteran wisdom to that group. Heredia played with a shoulder issue that required surgery at year's end, but he's expected to be ready by Spring Training. Dipoto says he's comfortable with either Heredia or Haniger in center field, so it's possible he could look to add a corner outfielder, which potentially opens the door to more of a power bat.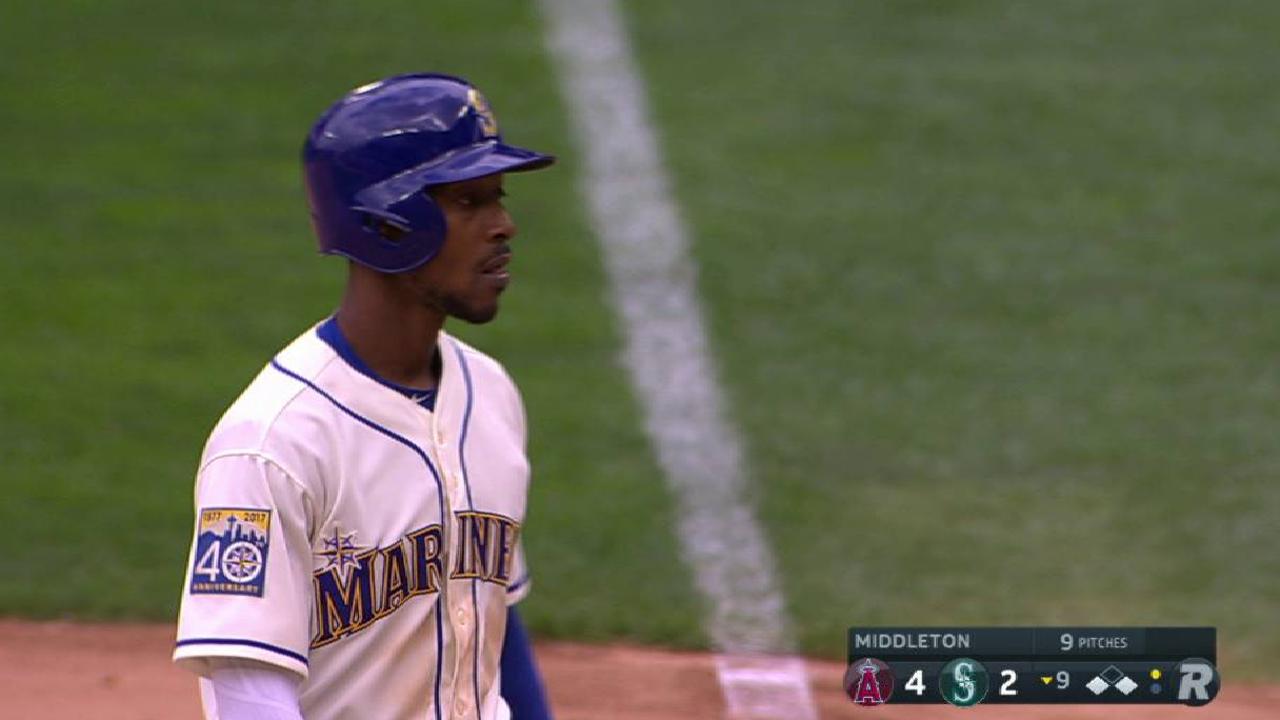 2. Bullpen: There are some pretty solid pieces in place with young closer Edwin Diaz as well as Nick Vincent, David Phelps, Marc Rzepczynski, Emilio Pagan, James Pazos and Dan Altavilla all due back. Young power arms Shae Simmons and Tony Zych could also be key to future plans if they can get and stay healthy. That said, bullpens always seem to fluctuate and Dipoto could use some of those players as necessary trade chips or go out and add other options as well. One more strong veteran setup man could be a target.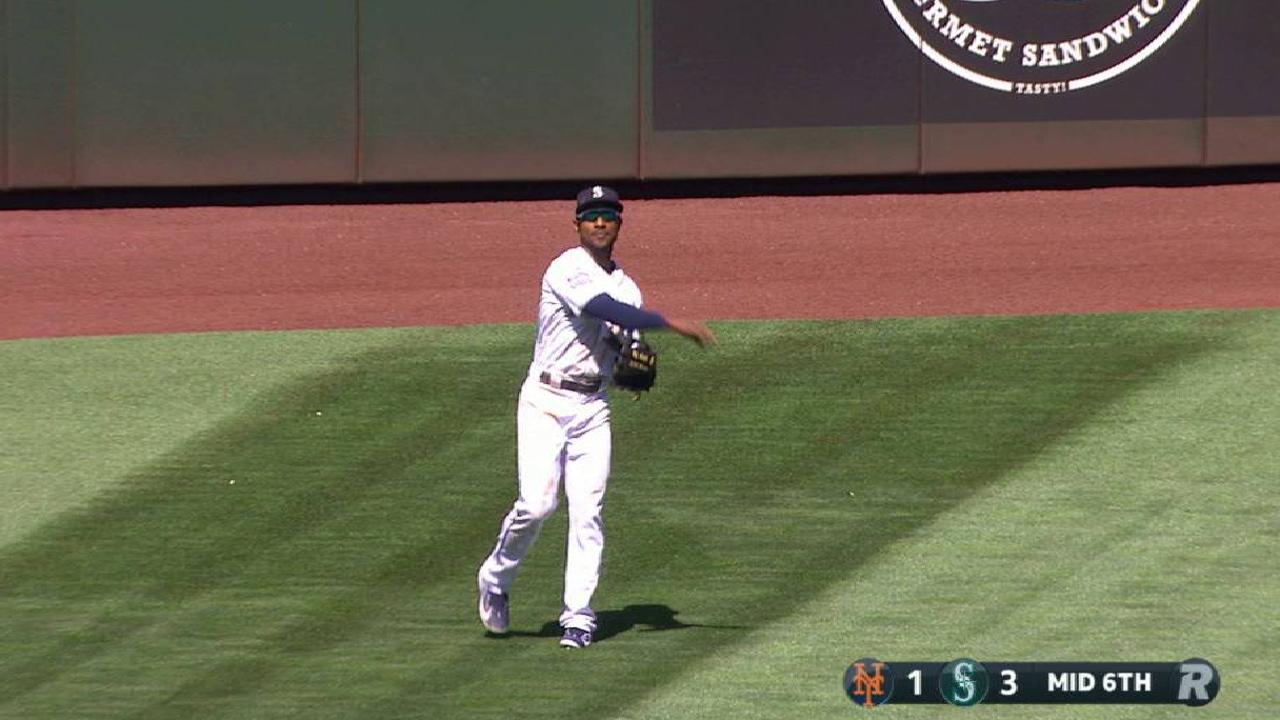 X-factors
1. Money to spend? Dipoto should have some money to work with as Iwakuma and Yovani Gallardo's expected departures would free up about $25 million and Smyly likely would have earned somewhere in the $10 million range in arbitration had he remained healthy. That said, some of that money already has gone to Leake's addition, while Kyle Seager gets a big bump next year and Paxton figures for a nice pay hike in his first year of arbitration.
2. Ohhhh-tani? The two-way Japanese star figures to be a hot topic throughout the Hot Stove season and the Mariners are definitely interested, should he opt to make himself available. Due to the new international signing rules, teams will be limited to their available international pool money, which is only about $4 million, in addition to the $20 million posting fee that would go to his former team. That makes Ohtani's initial investment relatively cheap, unless he waits two years and comes to MLB as a 25-year-old when he could be a free agent.
Given Seattle's history with Japanese players, they would seem to at least be a contender, though no one has much clue yet exactly what teams Ohtani might be interested in. But whoever does get the power-armed right-handed pitcher would be adding a potential top-end starter, as well as a potential left-handed power bat, if he indeed can play a position on days he's not pitching.
Greg Johns has covered the Mariners since 1997, and for MLB.com since 2011. Follow him on Twitter @GregJohnsMLB. This story was not subject to the approval of Major League Baseball or its clubs.