Paxton working toward rejoining rotation
Mariners lefty has been out since May 2 with strained forearm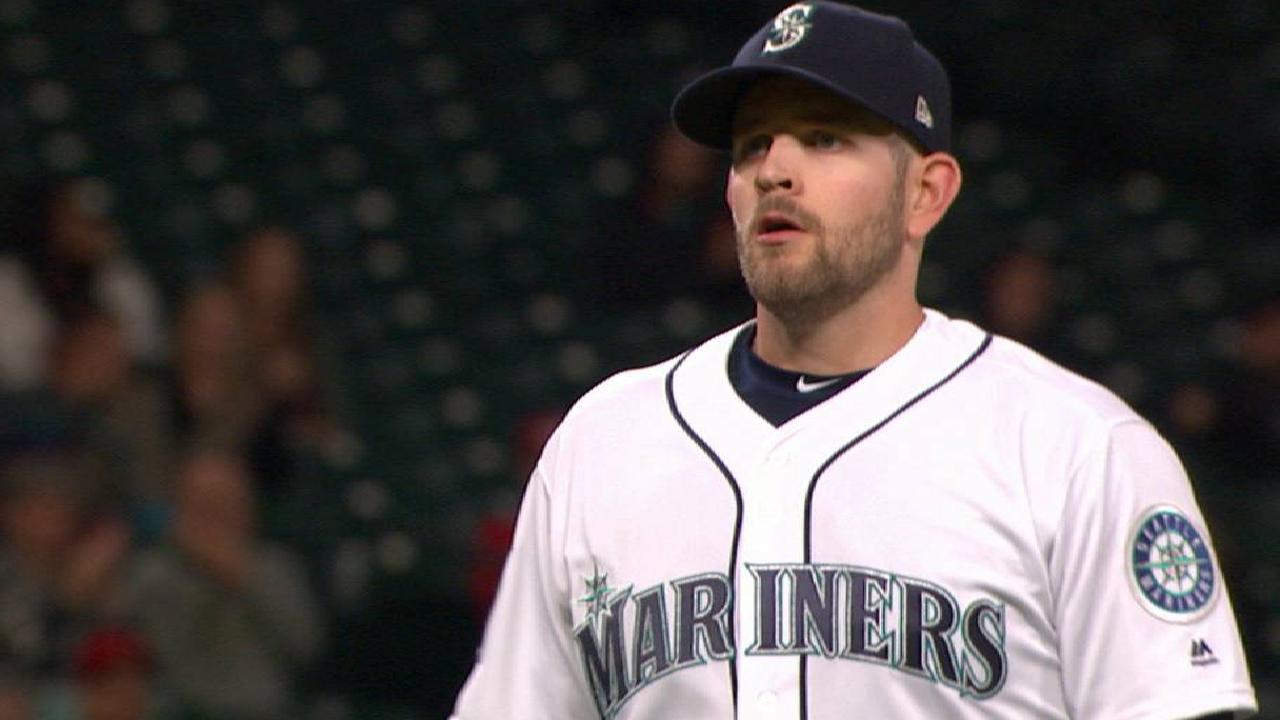 SEATTLE -- Reinforcements are on the way for Seattle's short-handed rotation, as James Paxton played catch in the outfield on Wednesday and is working toward a likely return at some point during the Mariners' next road trip.
Sidelined since May 2 by a strained left forearm, Paxton said he felt good during his flat-ground throwing session, and he will work off the bullpen mound on Thursday before heading out on a Minor League rehab assignment. He'll likely only need one start, presumably with Triple-A Tacoma, before rejoining the Mariners in the middle of their road trip through Washington, D.C., Boston and Colorado.
Paxton is one of five Mariners starters currently on the disabled list.
Felix Hernandez, out since April 25 with bursitis in his shoulder, is expected to begin playing catch again after being shut down following some light throwing last week.
"We'll see how he is moving forward from that," manager Scott Servais said. "Hopefully, he can start ramping up from that."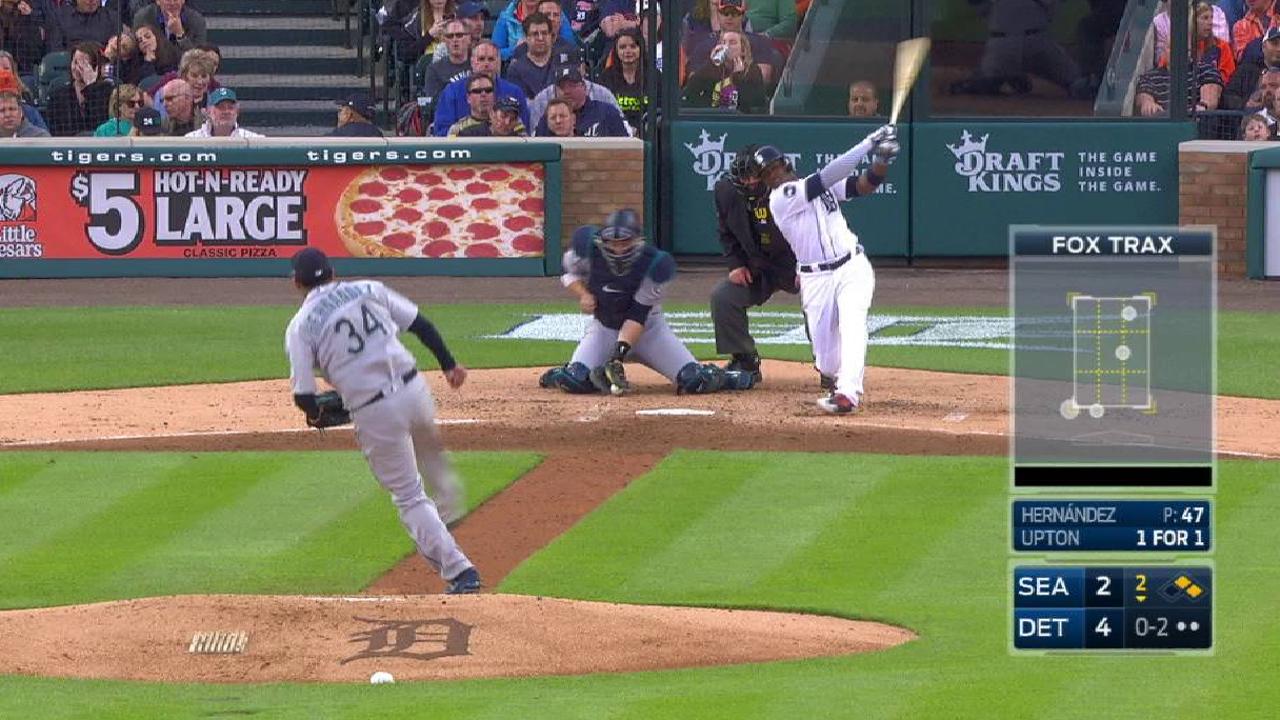 Hisashi Iwakuma could start doing some easy throwing this weekend, as the right-hander recovers from inflammation in his right shoulder that is expected to sideline him another 3-5 weeks. Left-hander Drew Smyly could also start playing catch soon, as he continues the long return back from a strained elbow that landed him on the 60-day disabled list just prior to the start of the season.
Realistically, Hernandez and Iwakuma could be back at some point in June, with Smyly likely out until July. There is no timetable yet with Ryan Weber, who injured his biceps in his first start Sunday in Toronto.
Bullpen juggle continues
The rotation certainly isn't the only issue facing the Mariners, as Servais is now trying to fill the closing role by committee, while Edwin Diaz works earlier in games trying to fix mechanical issues.
"Challenging," is the word Servais used, as he attempts to mix and match among right-handers Nick Vincent and Tony Zych and lefty specialist Marc Rzepczynski. Servais also would like to use Steve Cishek earlier in games until he builds back up from hip surgery, though he was forced to use the veteran in a save situation on Tuesday. Cishek gave up the go-ahead two-run homer in a loss.
Servais said he needs to not wear down relievers who have thrown well this season, given the rotation situation is resulting in many shorter outings from the starters. That likely means allowing long relievers Dillon Overton and new call-up Casey Lawrence to go deeper, even in close games.
"You have to ride it out a little longer with our length guys," Servais said. "The value of that, with the uncertainty of our starting rotation, is very valuable. It's a different way to look at the bullpen. It's not traditional. You might be scratching your head watching, but there is a method to the madness. We're trying to preserve as many healthy pitchers as we can."
Worth noting
• Second baseman Robinson Cano didn't do any hitting or running on Wednesday, as he'll stay off his sore right quad muscle for now. But Servais said Cano should be ready to come off the 10-day DL as scheduled when the Mariners open their next road trip Tuesday against the Nationals.
• Mariners players, as well as Servais, took part in the 20th annual DREAM Team program, visiting four elementary schools in the area on Wednesday to take part in school assemblies focusing on the importance of education, attitude, motivation, respect and staying drug free.
The programs were held at Montlake and Sanislo Elementary in Seattle, Shorewood Elementary in Burien and Meadow Ridge in Kent.
Greg Johns has covered the Mariners since 1997, and for MLB.com since 2011. Follow him on Twitter @GregJohnsMLB. This story was not subject to the approval of Major League Baseball or its clubs.