Motter, O'Malley unfazed by job competition
PEORIA, Ariz. -- Shawn O'Malley was asked Saturday morning about the value of versatility when it comes to the Mariners' stable of interchangeable infielders and outfielders. Since he's one of the guys in the mix for one of those Major League roster spots, he didn't mind expanding on the subject.
"I'm sure if you gave us a first baseman's glove, we could figure that out, too," O'Malley said with a smile. "Maybe even a catcher's glove."
That last one might be a stretch, although O'Malley was Seattle's emergency backstop for a while in 2016, when the Washington native played in 89 games at the Major League level. But while a cursory glance at the expected position player situation shows that O'Malley and Taylor Motter appear to be battling for the utility role, neither one seems to be feeling any pressure to win a job.
Spring Training: Schedule | Tickets | Gear
Perhaps it's because there remains a scenario in which they both could make the team as utility players, with outfielder Guillermo Heredia getting important experience as an everyday player in Triple-A.
Or maybe it's also because it's more sensible to look at the 2017 Seattle Mariners from a big picture perspective.
"They're both going to help us at some point this year," Mariners manager Scott Servais said. "There's no doubt. One may start, another may come up later. They're so versatile. They'll find a way onto our roster."
Motter has been a rock of stability for the Mariners this spring. The 27-year-old made it up to the bigs for 34 games with Tampa Bay last year, playing every infield position in addition to left and right field and even 1/3 innings as a pitcher. Seattle acquired him in an under-the-radar November trade to add yet another Swiss Army knife skillset to the Mariners' mix. Motter has delivered in Cactus League play, looking solid and at times spectacular in the field while more than carrying his weight at the plate.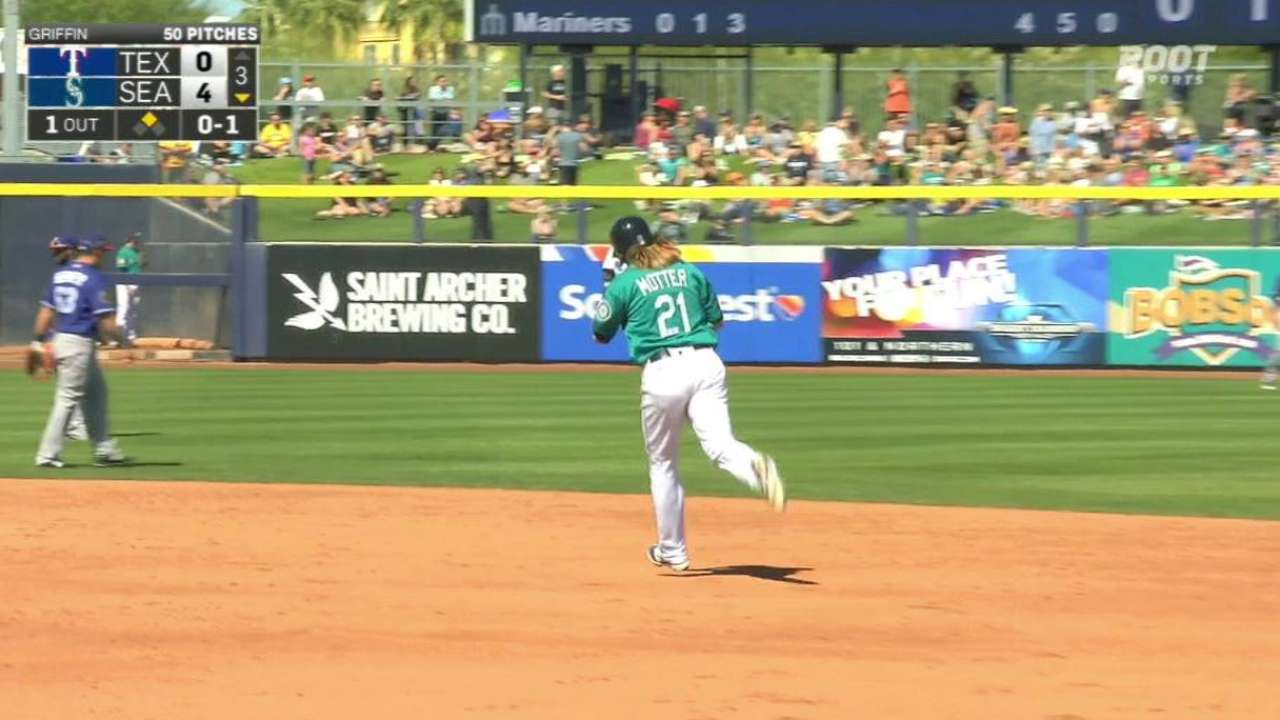 But Motter said he's not hitting the field each day with the onus of job security hanging over his head.
"I don't feel any pressure here at all," Motter said. "It's too loose. It's too fun. It's a great clubhouse, great group of guys, great coaching staff. No, it's really the farthest thing from pressure.
"Most importantly, I've gotten to know all my new teammates. I've gotten to learn about them -- their hobbies, their families, things that they like to do outside of baseball -- and not just be a good teammate inside the lines but outside the lines, too. … So I come out here and play my hardest every day, and whatever happens will take care of itself."
O'Malley is a known quantity for the Mariners, of course. He played second, third and shortstop, plus all three outfield positions for Seattle in 2016 and got some big hits for the team as it fought down the stretch, coming up just short of an Americal League Wild Card spot.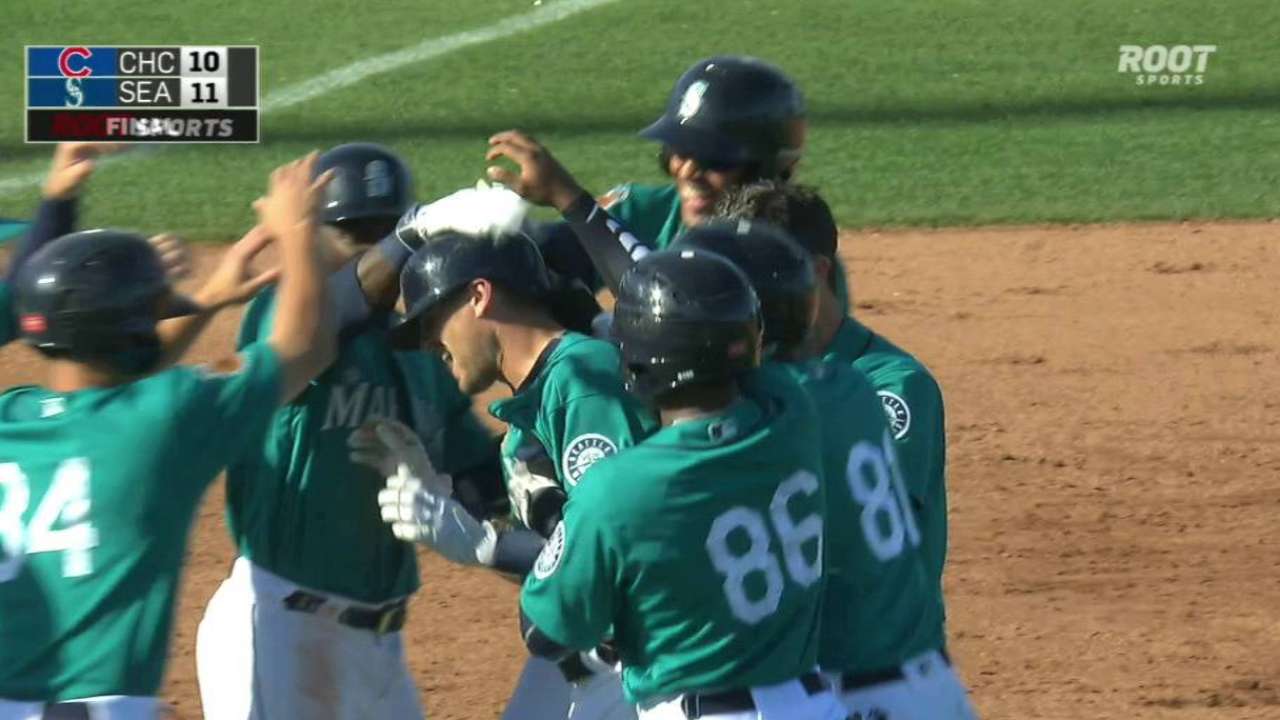 The 29-year-old, too, doesn't seem fazed at all by the coming roster decisions as it gets late in camp.
"It's more just excitement about what the team can do this year," O'Malley said, "and it's hard not to have fun here. Everyone is so laidback, and it's such a good atmosphere. You really don't have to put pressure on yourself. It's just go out and have fun and play the game like you're 10 years old. The rest will take care of itself."
Doug Miller is a reporter for MLB.com. Follow him on Twitter @DougMillerMLB. This story was not subject to the approval of Major League Baseball or its clubs.