Who are the Top 5 all-time players from Seattle?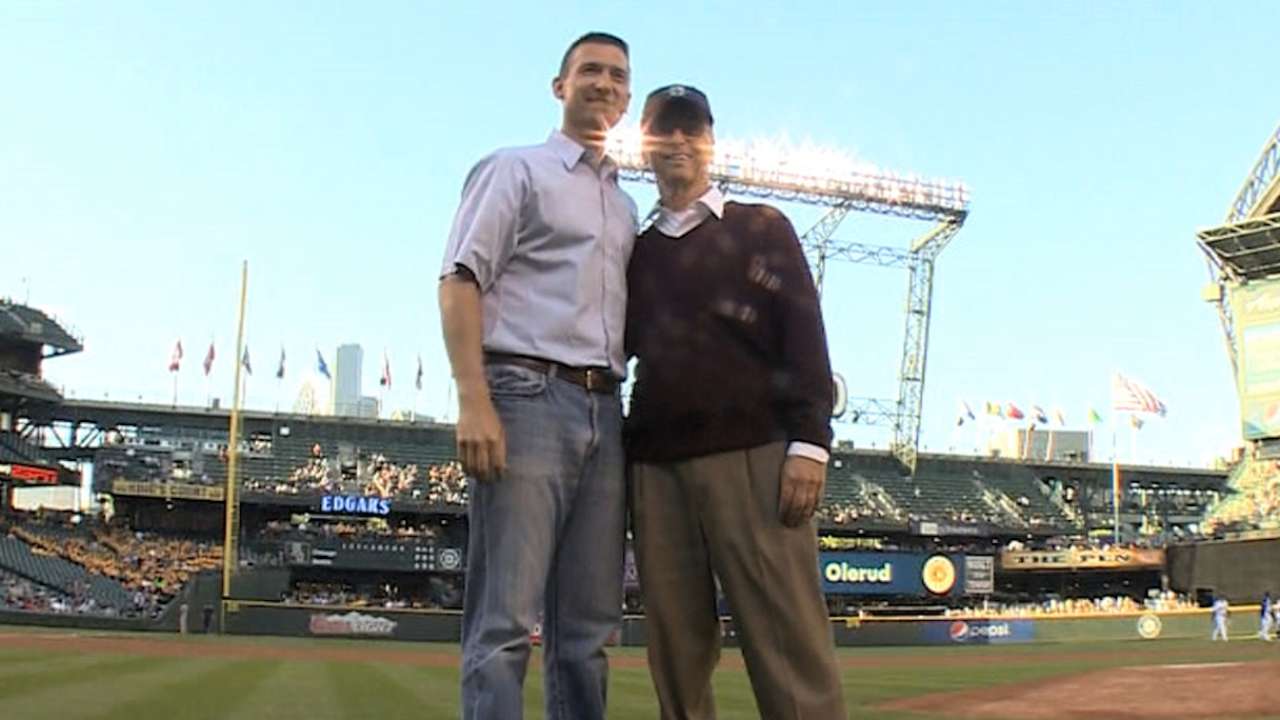 It's easy to tell which city your favorite baseball player represents: it's likely your city, and it's emblazoned across his chest 162 times every season. But what about the cities where players learned to turn on a fastball, where they played youth baseball, where they raised families? Where did history's best players come from, and which hailed from your neck of the woods?
Across MLB.com, we profiled all 27 Major League cities through the lens of the talent they've spawned. Players don't need to be born in the city to represent it. Inclusion criteria simply demands the player spent his formative years there, preferably high school, and that he did so within the city limits or in its immediately surrounding areas.
Using career WAR as a guide* -- but also considering other factors, such as the era they played, postseason accomplishments, if they played professionally in that city, and Hall of Fame status -- we'll rank the best five players all-time from each city, list some excellent names that couldn't crack the top five, and sprinkle in some current players, too. The mission was to create as complete a historical picture of your city's baseball tradition -- and to as accurately honor its legends -- as possible.
*(Baseball Reference version)
• Who are the Top 5 players from other Major League cities?
Ron Santo
Born: Feb. 25, 1940 (died Dec. 2, 2010)
Accolades: Nine-time All-Star, five-time Gold Glove winner, led NL in walks four times, OBP and games played twice, led NL in triples in 1964, .277/.362/.464 hitter with 342 home runs in 15 seasons, 70 WAR, inducted into Hall of Fame in 2012.
High school: Franklin
The Cubs legend is the best player to ever come out of Seattle, and there is little question about it. Santo grew up near and worked as an usher at the old Sick's Stadium, which hosted Pacific Coast League teams from 1938-68. He'd soon be playing against some of those PCL players in the big leagues.
Santo was in the Majors at age 20 and starred for 15 seasons. He became one of the all-time Cubs players, though his best skills -- getting on base and playing good defense -- were often overlooked at the time. Santo hit 25 home runs eight times before retiring into a broadcasting career that spanned 20 more seasons. He's the ninth best third baseman of all-time, according to WAR.
John Olerud
Born: Aug. 5, 1968
Accolades: Two-time All-Star, three-time Gold Glove winner, 1993 AL batting champion, two-time World Series champion, .295/.398/.465 hitter with 255 home runs in 17 seasons, 58 WAR.
High school: Interlake (Bellevue)
The underrated Olerud, who played for the Mariners, was one of the sweetest-swinging, smoothest-fielding first basemen of the 1990s. Considering how we value on-base skills and defense today, it's sort of odd that Olerud fell off the Hall of Fame ballot after his first year of eligibility.
One of the best players in collegiate baseball history, Olerud went straight to the Majors after his standout career at Washington State. For the next 10 seasons he played elite first base defense while reaching base at a .404 clip -- thanks in large part to a .473 mark in 1993 (when he also won a batting title) and .447 mark in 1998. Olerud, who overcame brain surgery, was known for wearing a batting helmet in the field and taking the subway to the park when playing for the Mets from 1997-99.
"Being noticed is nice, but there are times it's nice to blend into the crowd," Olerud said in 1997. "I always thought Seattle was a big town, but nothing compares to New York."
Ron Cey
Born: Feb. 15, 1948
Accolades: Six-time All-Star, 1981 World Series MVP, 1981 World Series champion, .261/.354/.445 hitter with 316 home runs over 17 seasons, 54 WAR.
High school: Mount Tahoma (Tacoma)
The next two players are from Tacoma, Wash., the port city about 30 miles southwest of Seattle. That's close enough to count, especially since baseball in the great Northwest is about as regional a scene as anywhere else in the country.
One of the heroes of the 1981 World Series, Cey earned nine varsity letters in his years at Mount Tahoma high. He attended Western Washington and Washington State before embarking on a productive career, slugging for the Dodgers, Cubs and A's.
Jon Lester
Born: Jan. 7, 1984
Accolades: Four-time All-Star, three-time World Series champion, 2016 NLCS MVP, 2016 Babe Ruth Award winner, 146-84 with 3.44 ERA in 11 seasons, four 200+ strikeout seasons, 41 WAR, pitched a no-hitter in 2008.
High school: Bellarmine (Tacoma)
Lester grew up rooting for the Mariners and, thanks to a family friend who worked on the team's grounds crew, rooting as close to the field as possible. He was enamored by Ken Griffey Jr., Edgar Martinez, Randy Johnson and the teams of the mid-1990s. While those teams never made it to the World Series, Lester has already won three World Series in 11 seasons. He could be on his way to becoming the second Seattleite in Cooperstown.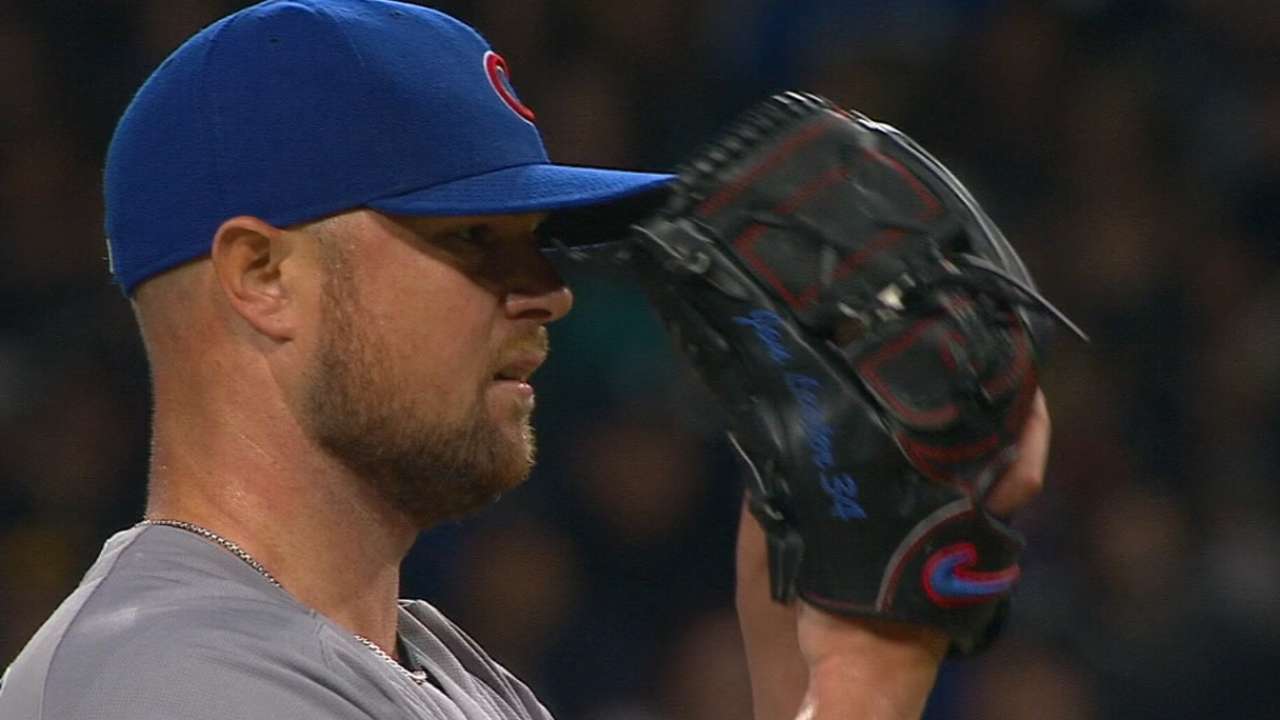 Tim Lincecum
Born: June 15, 1984
Accolades: Two-time NL Cy Young Award winner, four-time All-Star, 3-time NL strikeout champion, three-time World Series champion, 110-89 with 3.74 ERA over 10 seasons, 21 WAR.
High school: Liberty (Renton)
"The Freak" was born in Bellevue and raised in Renton, suburbs of Seattle, where his father taught him his signature windup. Lincecum starred for the University of Washington before taking the baseball world by storm.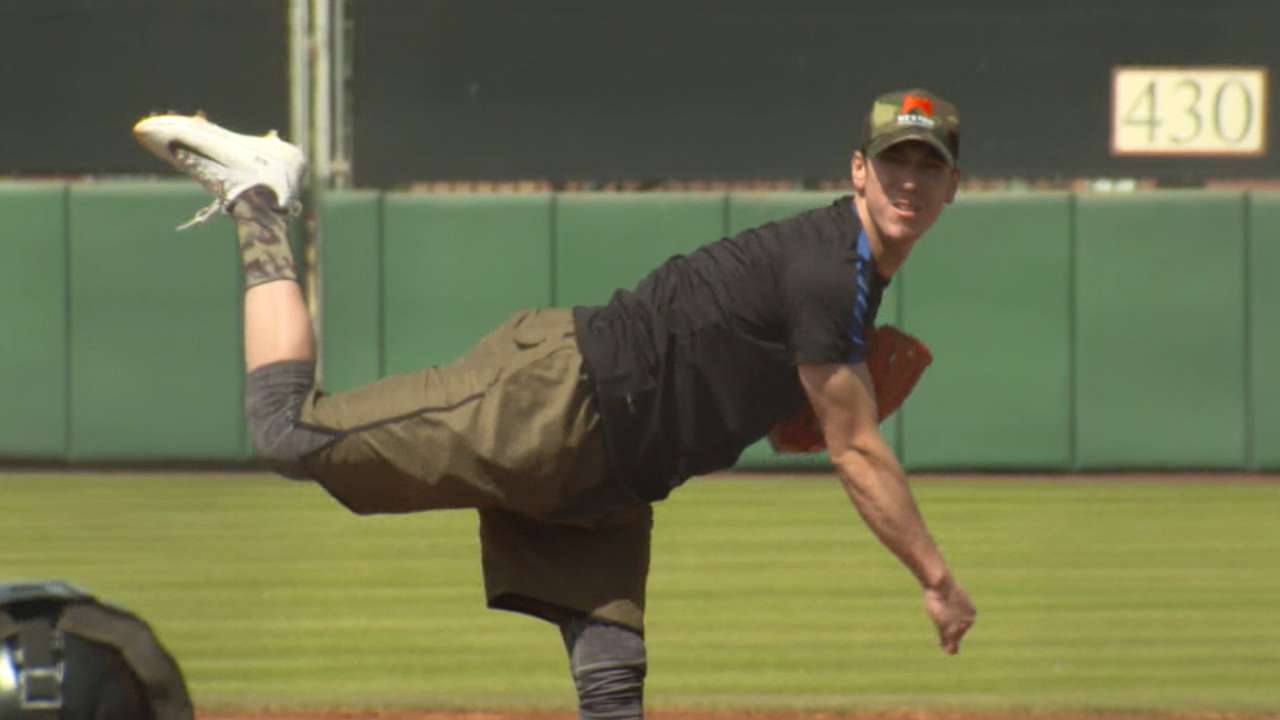 Honorable mention: Ed Brandt, Jeff Conine, Jeff Heath, Grady Sizemore
Active players: Michael Brantley, Michael Conforto, Jake Lamb, Lester, Lincecum
Joe Trezza is a reporter for MLB.com. This story was not subject to the approval of Major League Baseball or its clubs.