McClendon: Pitching staff starting to hit stride
Mariners manager credits bullpen with battling through early struggles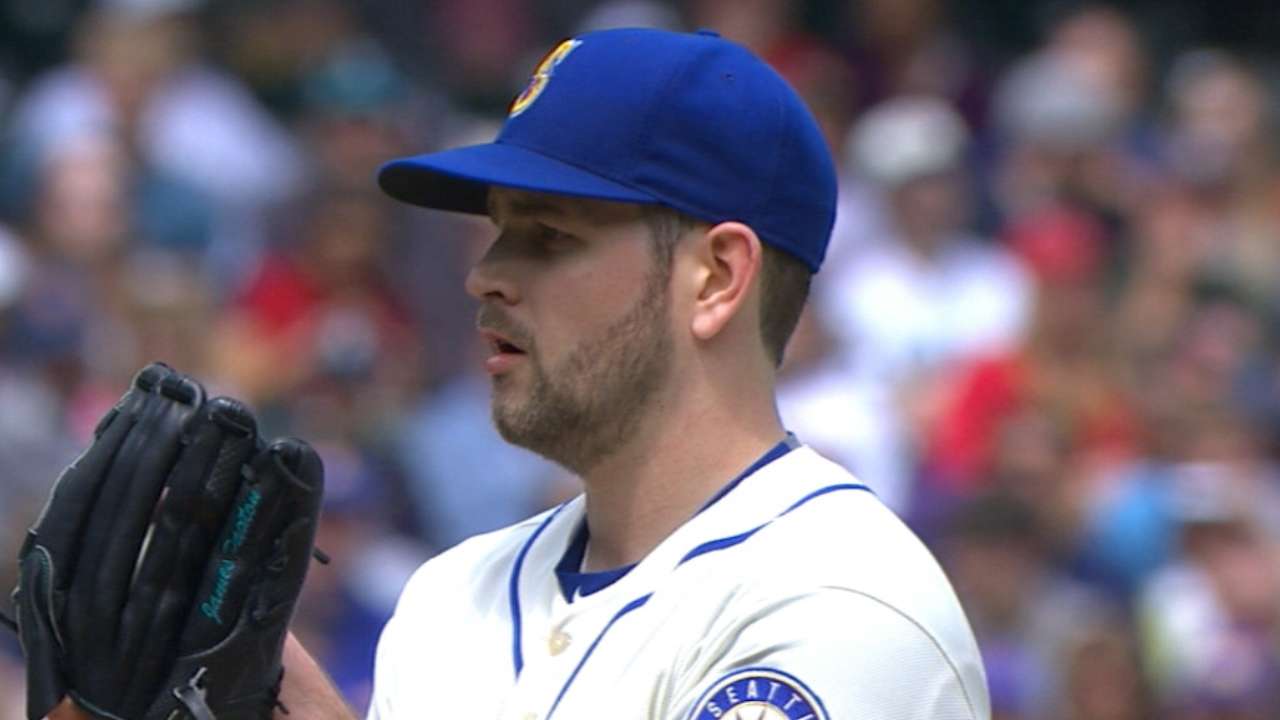 BALTIMORE -- Aside from the recent hiccup from starter Taijuan Walker on Tuesday, manager Lloyd McClendon said before Thursday's series finale against the Orioles that his pitching staff is finally starting to gel.
"My guys have been very, very consistent," McClendon said. "And that's really encouraging when you get that type of pitching. It leads you to believe that you can put streaks together."
The Mariners, who won seven of their past 11 games entering Thursday, have reason to be excited.
Roenis Elias, Wednesday night's winner, has given up just one run in each of his past two starts, and James Paxton has thrown 20 consecutive scoreless innings. Ace Felix Hernandez has posted a 2.30 ERA and is tied for first in the Majors with six wins.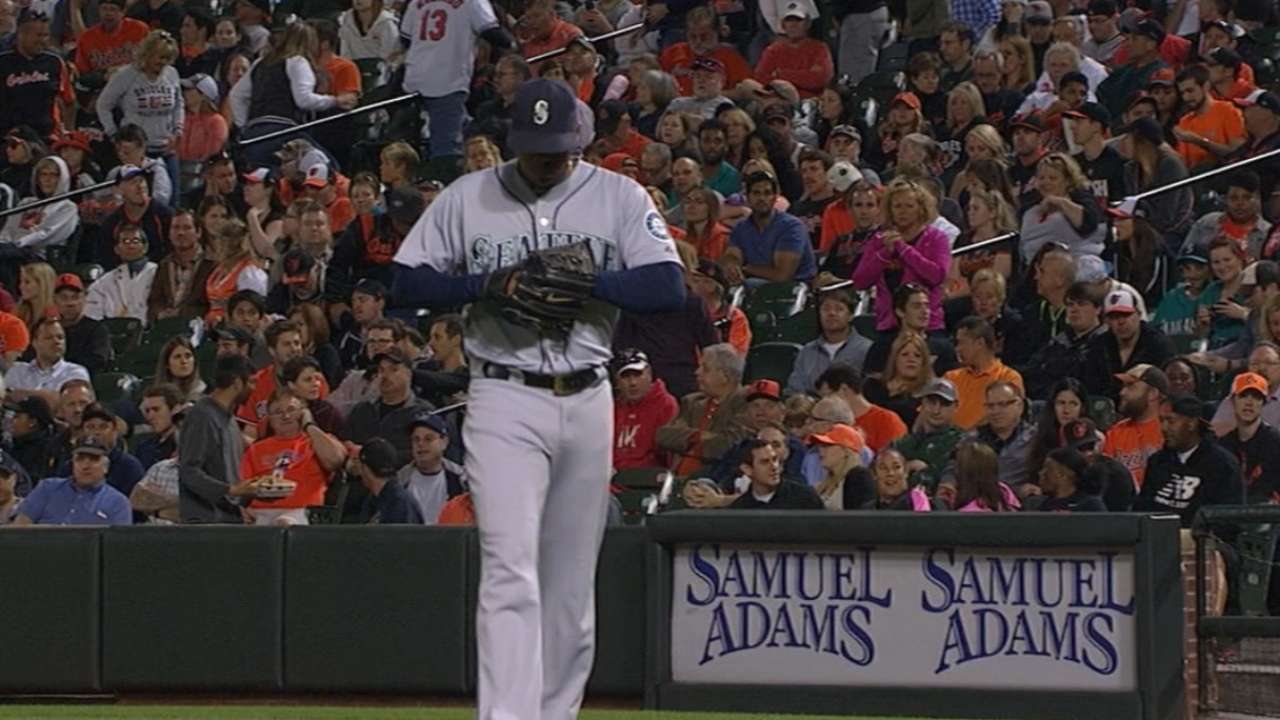 "I don't think it's going to stop now," said McClendon, who believes the team has been "spinning its wheels" lately but is ready to hit the ground running. "We've got a group of guys that have hit their stride, and they're in their groove and they're going to give us great opportunities to win ballgames."
Part of that confidence is also credited to the bullpen, which through its struggles -- including Wednesday's precarious ninth inning -- has started to become more reliable.
McClendon likes the situational matchups he has available with the return of righty Tom Wilhelmsen, "the glue," as McClendon calls him, allowing the skipper more flexibility late in games.
And as for righty Hisashi Iwakuma, who has been shut down from throwing due to a strained right lat muscle, McClendon offered no timetable, but he remains optimistic about Iwakuma's rehab.
"Hopefully by the time we get back home, he'll be going at it pretty good," McClendon said.
Jake Kring-Schreifels is a contributor to MLB.com. This story was not subject to the approval of Major League Baseball or its clubs.