Inbox: Should Peterson play first base exclusively?
Beat reporter Greg Johns fields Mariners fans' questions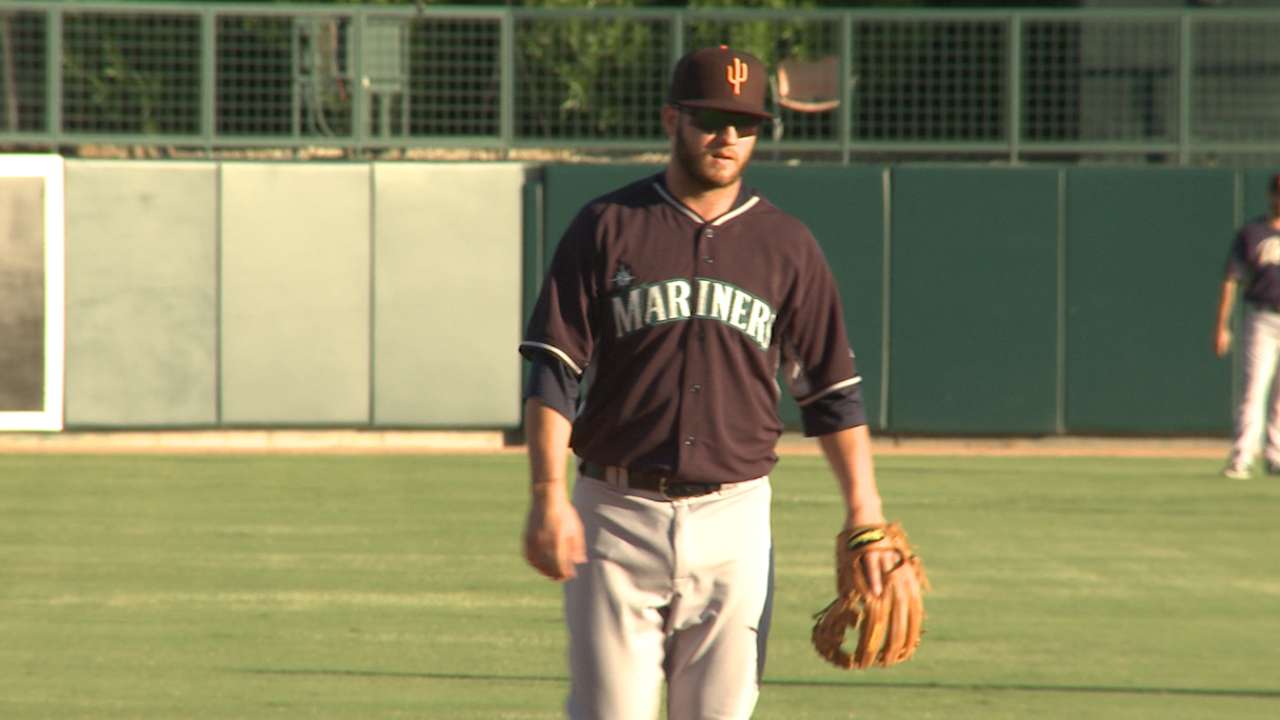 Here's the latest in our Reader Inbox series. You can click here to submit a question of your own.
Why are the Mariners letting D.J. Peterson play third base when they already have Kyle Seager there? Why not have him just play first?
Brandon H., Tacoma, Wash.
More