Mariners fall as comeback comes up short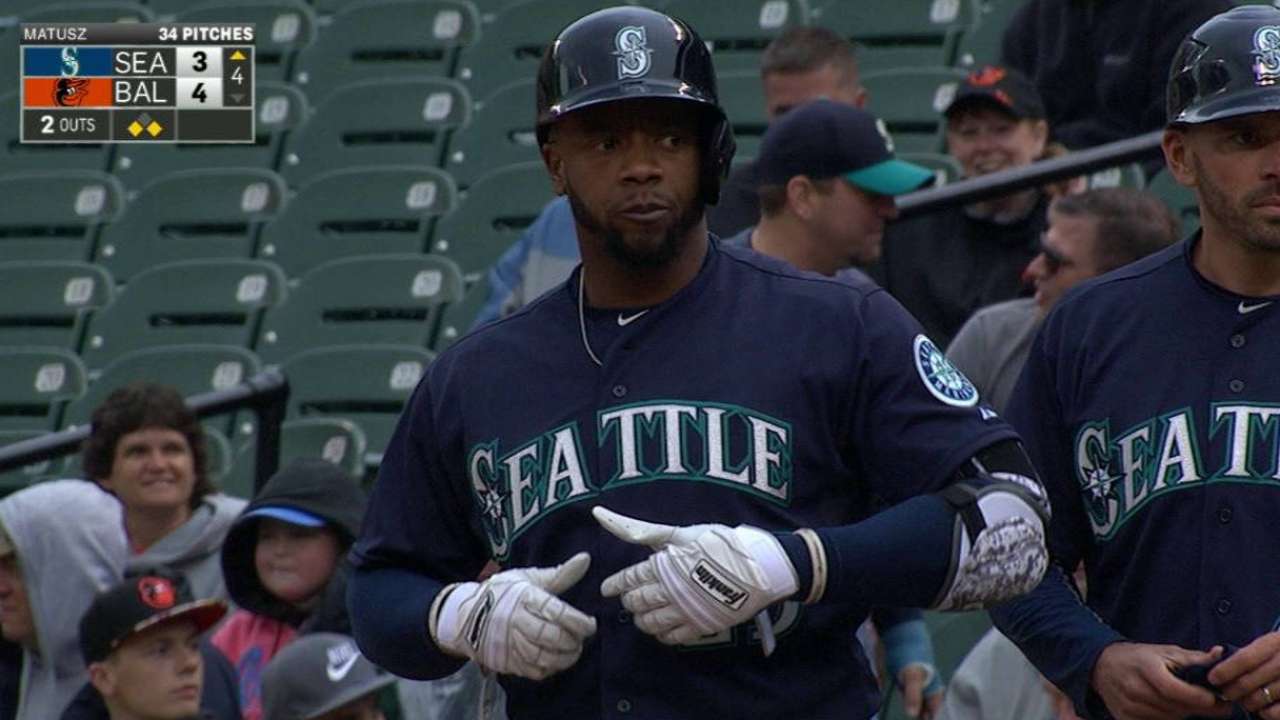 BALTIMORE -- J.J. Hardy delivered the decisive hit with a single up the middle in the eighth to give the Orioles a 5-4 win and series victory over the Mariners on a cold and rainy Thursday at Camden Yards.
Steve Pearce got Baltimore started in the first inning with a grand slam, the first of his career, but the game was halted due to rain in the middle of the third inning. Upon returning, the Mariners' bullpen held the Orioles hitless for five innings while tying the game at 4, thanks to Rickie Weeks' pinch-hit two-run single in the fourth and Logan Morrison's bases-loaded walk in the seventh.
More
Connor Smolensky is an associate reporter for MLB.com. Jake Kring-Schreifels is a contributor to MLB.com. This story was not subject to the approval of Major League Baseball or its clubs.