Mariners dealt another 'tough loss' with Paxton on DL
Starter suffered strained tendon in finger Thursday vs. Indians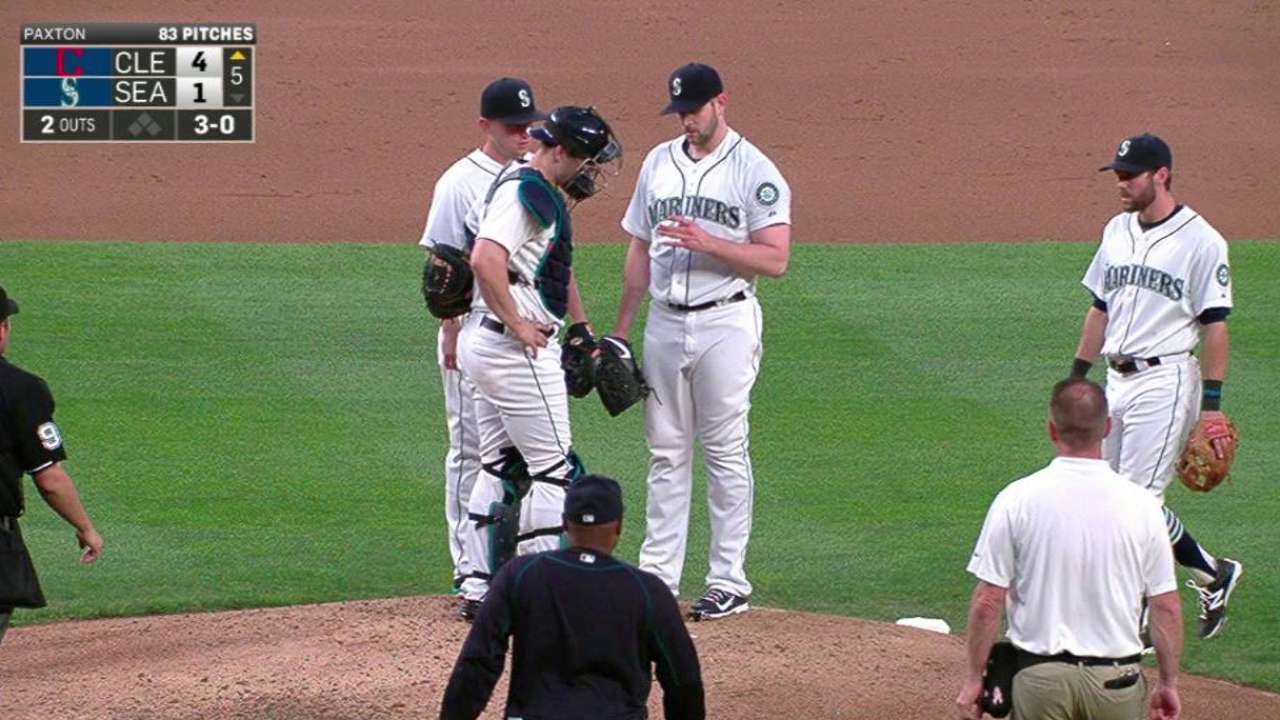 SEATTLE -- Frustration has taken over for elation once again when it comes to emerging left-hander James Paxton and the Mariners.
Paxton has blossomed into a dependable and often dominant starter for Seattle over the last two seasons, but for the second consecutive year, an injury has obstructed the momentum. Paxton was placed on the 15-day disabled list on Friday because of a strained tendon in the middle finger of his pitching hand sustained during Thursday night's 5-3 loss to the Cleveland Indians. Similar injuries often take multiple weeks and sometimes months to heal.
More
Doug Miller is a reporter for MLB.com. This story was not subject to the approval of Major League Baseball or its clubs.