Beimel relishes first save since 2009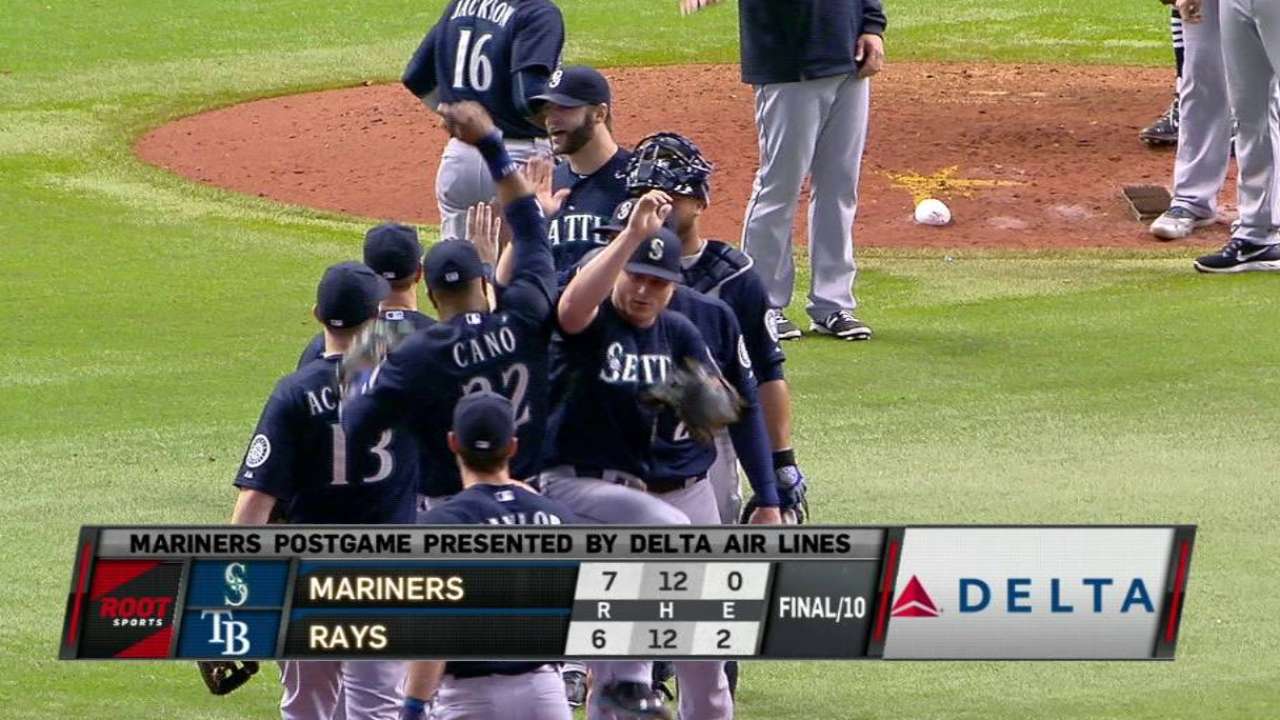 ST. PETERSBURG -- As a 13-year Major League veteran, Joe Beimel has been in a lot of situations in his baseball career. Just not a lot of save situations.
But Beimel, a lefty specialist, got the call in the bottom of the 10th inning in Tuesday's 7-6 victory for the Mariners over the Rays and mowed down three straight batters to notch his first save since 2009 while with the Nationals and the fifth in 632 relief appearances.
More