Mariners waiting to fire on all cylinders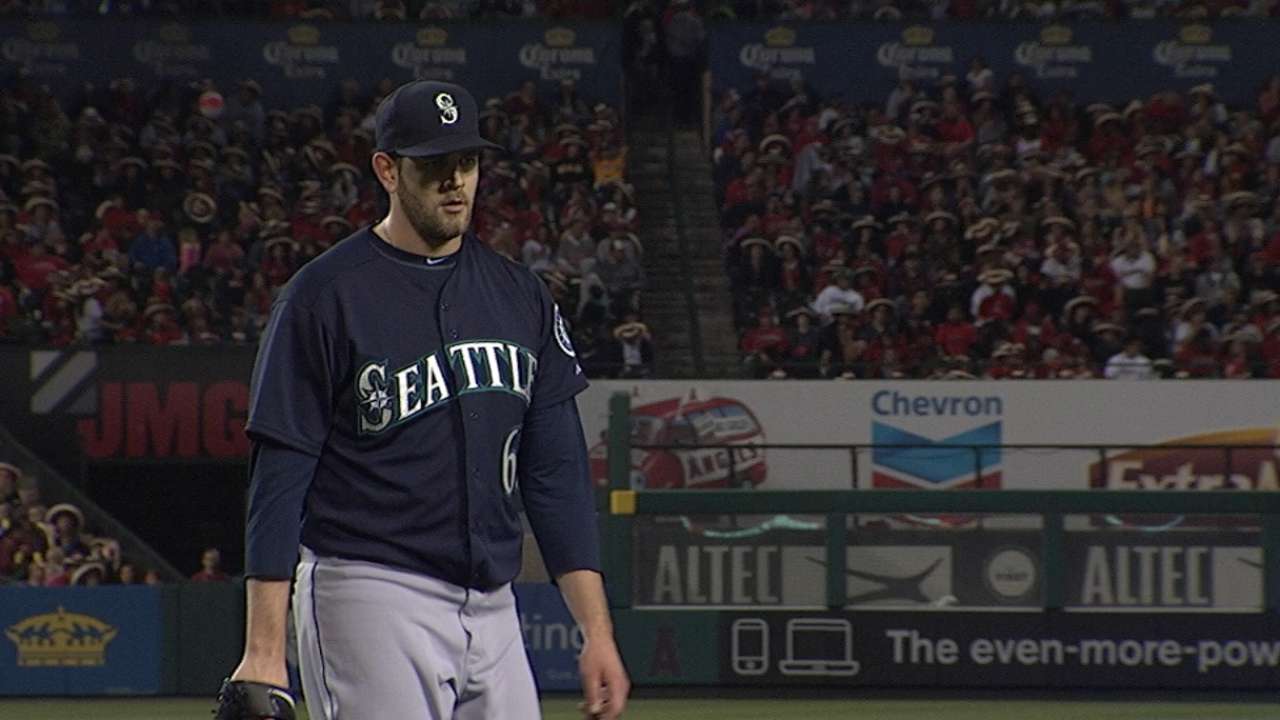 ANAHEIM -- It's been that kind of start to the season for the Mariners. When the offense has come through, the pitching has struggled. When the pitching has improved, the offense has scuffled. And sometimes, as was the case in Tuesday night's 5-4 loss to the Angels, when the starting pitching has come through, the once-reliable bullpen has faltered.
After a strong seven-inning start from southpaw James Paxton and a three-run eighth-inning rally had Seattle up, 4-2, reliever Danny Farquhar forfeited that advantage by giving up a pair of runs in the eighth and then Dominic Leone surrendered a walk-off homer to Angels catcher Carlos Perez in his Major League debut.
More