Miller makes strides in improving defense at shortstop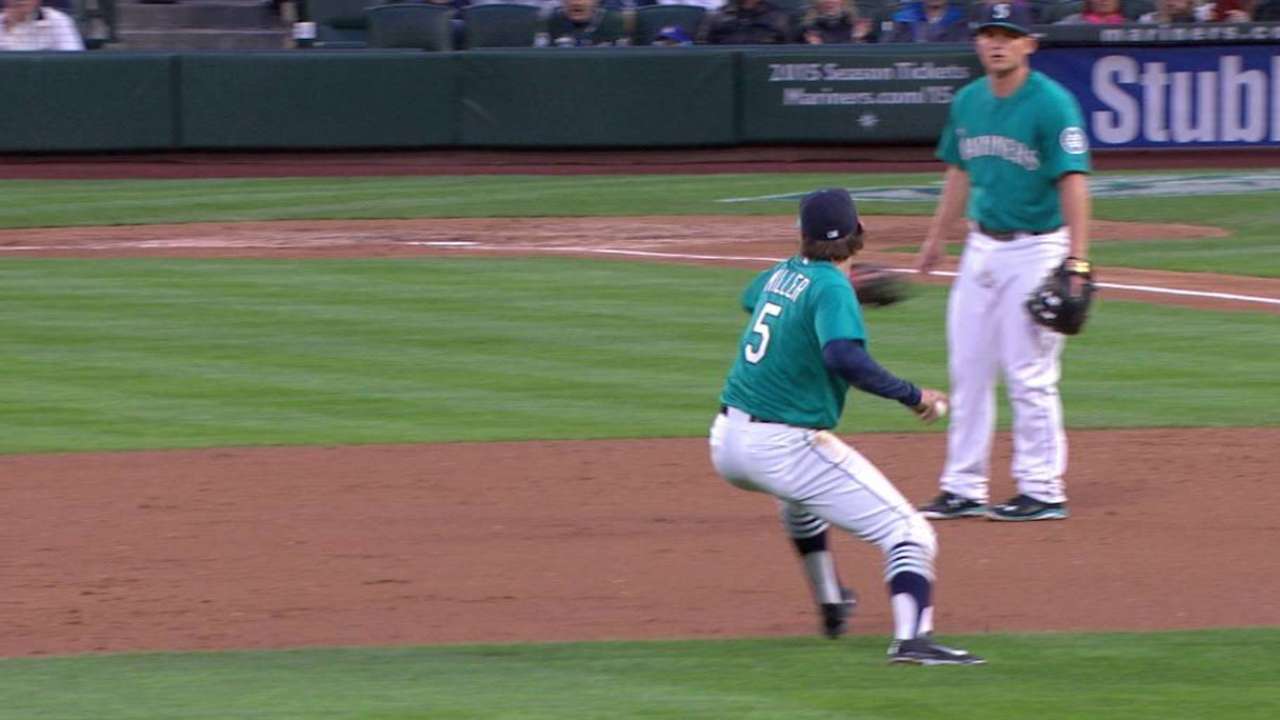 SEATTLE -- Brad Miller broke camp in 2014 as the Mariners' starting shortstop, but shaky moments at the plate and in the field got Chris Taylor called up from Triple-A Tacoma in late July and the competition between the two was on this year in Spring Training.
Miller got the starting job for the beginning of the season when Taylor's right wrist was fractured in a Cactus League game, and while the Mariners expect Miller to become more of an offensive force than he was in 2014, the club needs him to improve on defense first. Miller made 18 errors in 107 games last year.
More
Doug Miller is a reporter for MLB.com. Follow him on Twitter @DougMillerMLB. This story was not subject to the approval of Major League Baseball or its clubs.