Sims a man of many hats in broadcasting business
Mariners broadcaster has enjoyed a plethora of roles in sports media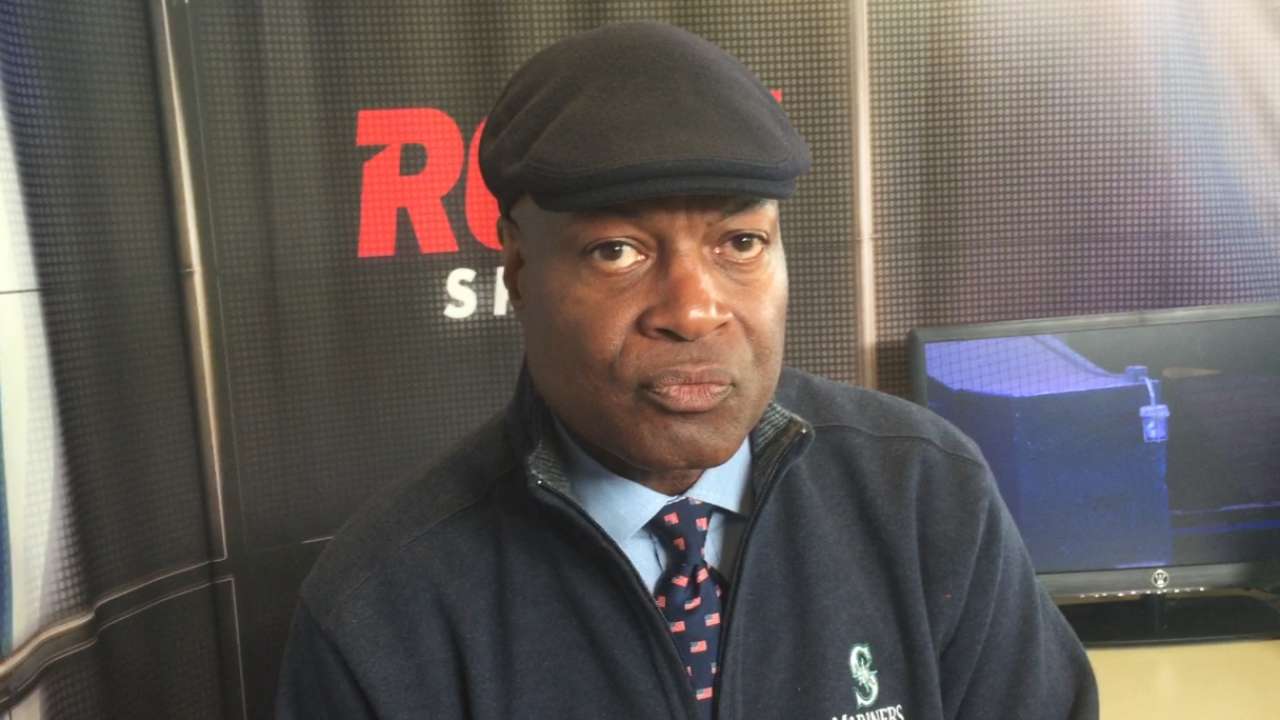 SEATTLE -- First, let's talk about the hats.
Dave Sims said he's got at least 30: Kangol vent caps, newsboy caps, golf caps, baseball caps, pork pies, Panamas and more. The veteran broadcaster, who is the television voice of the Seattle Mariners when he's not traveling across the country doing NFL football or college basketball, even has his own "D. Sims" hat line. In 2010, the Mariners, buoyed by fan interest, hosted Dave Sims Hat Club Night.
More
Doug Miller is a reporter for MLB.com. Follow him on Twitter @DougMillerMLB. This story was not subject to the approval of Major League Baseball or its clubs.